'Married at First Sight': Chris Says He'd Have 'Tapped Out Even Sooner' If He'd Heard Everything Alyssa Said Behind His Back
TL: DR:
Alyssa and Chris discussed what went wrong in their marriage at the Married at First Sight Season 14 reunion. 
Alyssa claimed her "brain wasn't working right" when asked about the nasty comments she'd made about her husband. 
Chris said he'd have "tapped out even sooner" if he'd been aware of what Alyssa was saying about him to the show's producers.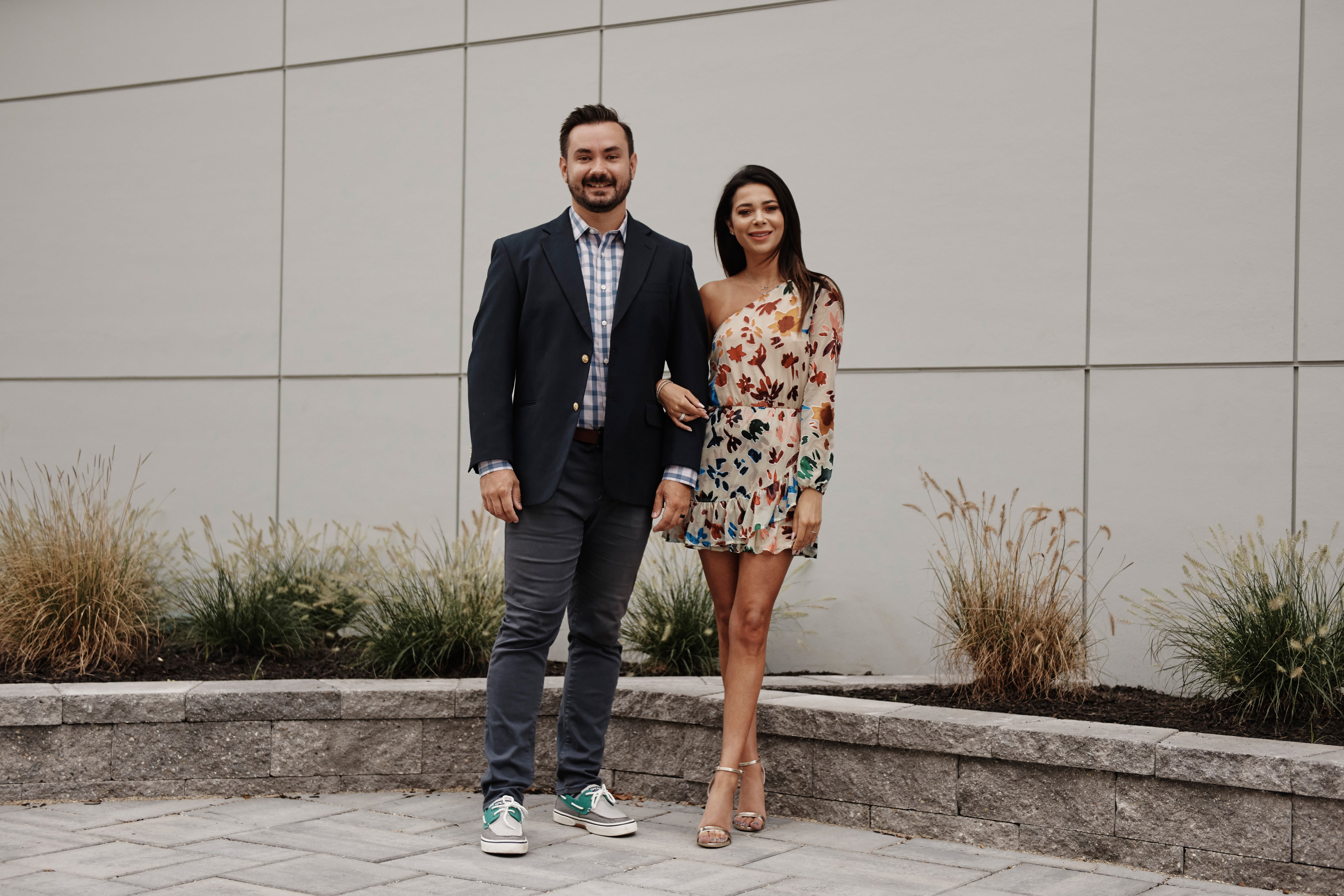 Season 14 groom Chris didn't hold back during the Married at First Sight reunion. He and his ex-wife Alyssa sat down with host Kevin Frazier to rehash their doomed relationship on the show's May 18 episode. Alyssa tried to defend her actions, saying she panicked when she realized she wasn't interested in the man the experts had matched her with. Chris said he had no regrets about ending his marriage after just 10 days. In fact, he would have likely would have "tapped out even sooner" if he'd known what was going on behind the scenes. 
Alyssa says she had 'the purest intentions' going into 'Married at First Sight'
Alyssa and Chris made Married at First Sight history as the first couple to not spend their wedding night together. After that rocky beginning, things only got worse on the honeymoon. The couple clashed repeatedly, particularly over whether they would move into the apartment together when they returned to Boston. When Alyssa refused to share a living space with him, Chris asked for a divorce.
To viewers, it seemed that Alyssa had never really given her husband a chance. But she insisted that she really did hope to find love by going on the show. However, when she realized her husband wasn't a good match for her, she freaked out.
"I just wanted to say that I came into this with the purest intentions," Alyssa told Frazier. "I wanted to find my person more than anything. When it didn't work out for me, I panicked. I didn't handle myself the way I would have liked. I'm sorry for that. But looking back now, I'm grateful for the things I've learned and I just want everyone to know I came into this for the right reasons."
The 'MAFS' bride says she was 'spiraling,' after the wedding 
RELATED: 'Married at First Sight' Expert Believes Alyssa Had 'Good Intentions'
During her brief time on Married at First Sight, Alyssa made no secret of her dislike of Chris. The two could never find common ground and were barely able to communicate with each other. But she reserved her nastiest comments for when he wasn't around, using vulgar terms to slam his career and his behavior to the show's producers. At the MAFS reunion, she tried to blame her actions on the stress of the situation.
"I wish there were things I didn't say because of the mental state that I was in," she said.
Alyssa admitted that Chris "wasn't my physical type." But she claimed she was also turned off by comments his groomsmen made at the wedding about him being condescending. She also said they didn't share the same core values or beliefs.
By the time the group arrived in Puerto Rico, she was "spiraling."
"My brain wasn't working right … I never want to hurt people's feelings," she said.
Chris wasn't interested in Alyssa's excuses 
Chris admitted that being on Married at First Sight was stressful. But he felt his wife reacted poorly to the situation.
"It's no surprise to me if Alyssa, or anybody, gets feelings or reactions they didn't expect [after marrying a complete stranger]," he said. "The question is what do you do when that happens. How do you handle it? What do you say? At the end of the day, how do you treat people?"
The Boston-based realtor went on to say that at the time, he was unaware of the extent of Alyssa's animosity toward him.
"There's a lot of stuff I didn't see until it actually aired," he said. That included Alyssa's candid conversations with producers. During one expletive-filled rant, she said hated Chris and that he was a "f***ing *sshole" who was "doing her dirty."
"I would have been done a lot faster had I seen a lot of that stuff even sooner," he said. "I didn't realize the extent to which she had said bad things. Had said insulting things … disgusting things."
He took particular offense to Alyssa's comment that he was a "s***ty used car salesman who sells houses."
"When you say stuff like that about somebody, you're just not worth my time at that point," he said. "No one deserves that."
For more on the entertainment world and exclusive interviews, subscribe to Showbiz Cheat Sheet's YouTube channel.
RELATED: 'Married at First Sight': Chris Says He's 'Pissed Off' Following Split With Alyssa