'Married at First Sight': Lindsey Clashes With Katina in Teaser for Feb. 23 Episode
A night of bowling between the couples turns tense in the Feb. 23 episode of Married at First Sight. When Lindsey makes some surprising comments about intimacy in a relationship, Katina's reaction puts Lindsey on the defensive. The two women – who previously clashed on the honeymoon trip to Puerto Rico – exchange words. Then, Lindsey lashes out at her husband Mark when he criticizes her behavior.   
Lindsey's comments on intimacy draw an eye-roll from Katina in the next 'Married at First Sight'  
RELATED: 'Married at First Sight': Olajuwon Fears Katina Will Judge His Past
In a teaser for the next episode of Married at First Sight that was shared on Twitter, Lindsey shares her thoughts on building intimacy in a relationship. 
"You can't have intimacy with somebody unless you've had conflict with them first," she says.
That statement draws a baffled reaction from Katina, who shakes her head and frowns as she sips her beer.
"Why do you keep rolling your eyes?" Lindsey asks.
"I'm not trying to argue with you on camera again," Katina replies. "You know not to talk to me girl. Stay over there."
This isn't the first time Lindsey and Katina have butted heads 
Katina and Lindsey's clash isn't the first time the two have found themselves at odds. The women first butted heads during an off-camera incident on the trip to Puerto Rico after Lindsay got into an argument with Katina's husband Olajuwon. Katina stepped in to defend her spouse and then later confronted Lindsay about the incident. 
"You poke people … You're like five years old," she said. "And then when you get a reaction, you play victim so much. You're manipulative."
"That's really rude," Lindsey replied.
Later, the two women appeared on an episode of Married at First Sight Afterparty together where they, along with host Keshia Knight Pulliam, discussed Lindsey's dust-up with Olajuwon. Katina explained that when Lindsey, who is white, said she wanted to fight Olajuwon, who is Black, she had to step in.
​​"You say you want to fight him. So because you came for my husband, my husband is a Black man, you're a white woman, as soon as I hear "I want to fight him' it's not his job anymore. I'm going to step in place for him," she said.
Pulliam chimed in to explain that there was an added layer of "cultural context" to the situation that Lindsey may not have grasped because of her race. 
"I just want you to understand that there's some things in this world that, unless you're a Black woman, you can't understand because you haven't had that experience," she said.
Lindsey lashes out at her husband Mark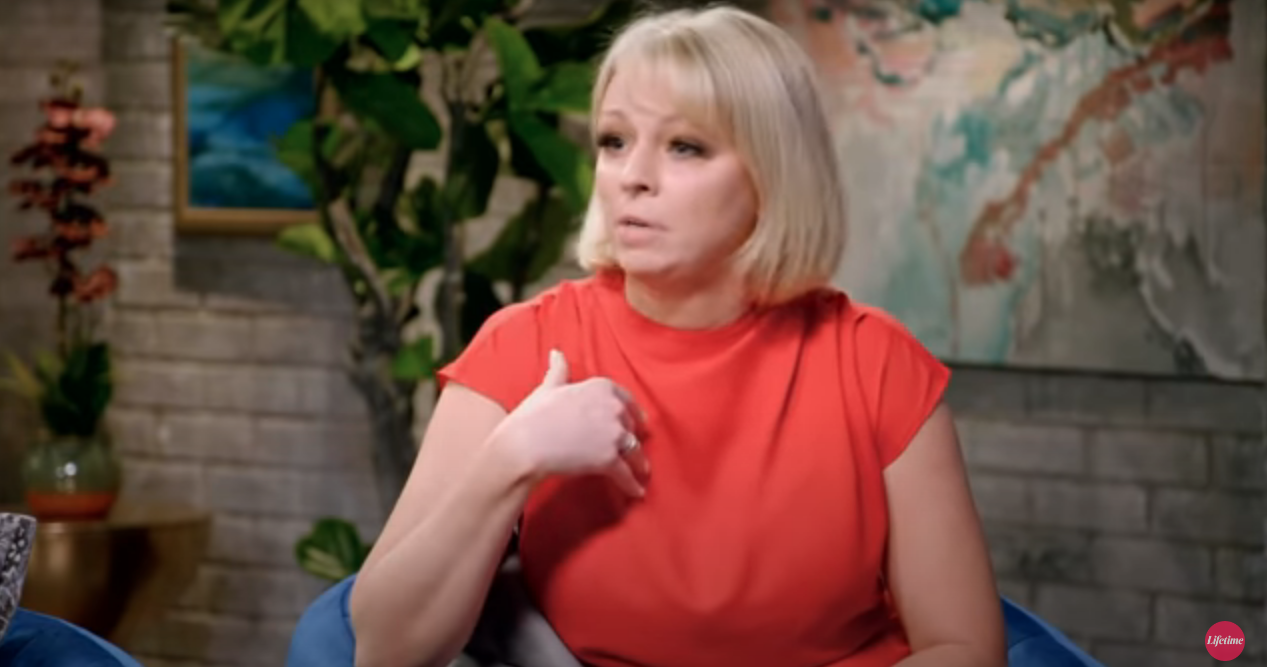 Since that argument, Lindsey and Katina have mostly steered clear of conflict. But there still seem to be some bad feelings between the two. Given that, Mark just wants his wife to take it down a notch and not deliberately antagonize Katina. 
"You shouldn't have said that," he tells her in the teaser. "Like, it's awkward. I feel awkward when you do that."
"I think that given your history, you shouldn't say anything," he adds. "It's gonna cause an argument."
Lindsey feels Mark isn't taking her side, which sparks an argument between them.
"This is a team. And if y​ou can't get that, this isn't going to work," he says. He then walks away from his frustrated wife, making a comment that implies she's had too much to drink. Lindsey retreats to the bathroom to vent her frustration.
"Honestly, I think I'm done," she says, slurring her words. "Because my husband's a f***king idiot."
​​New episodes of Married at First Sight Season 14 air Wednesdays at 8 p.m. ET on Lifetime.
Check out Showbiz Cheat Sheet on Facebook!
RELATED: 'Married at First Sight': Pastor Cal Says Some People 'Are Dishonest Throughout the Process' Amid Alyssa-Chris Disaster