'Married at First Sight': Lindsey's Rant May Have Doomed Her Marriage to Mark
Lindsey and Mark from Married at First Sight Season 14 might be on the fast track to divorce. Tensions are running high between the couple after Lindsey's expletive-filled outburst in the show's Feb. 23 installment, as seen in a new teaser for the upcoming episode of the Lifetime reality series. 
Lindsey calls husband Mark 'a pathetic loser'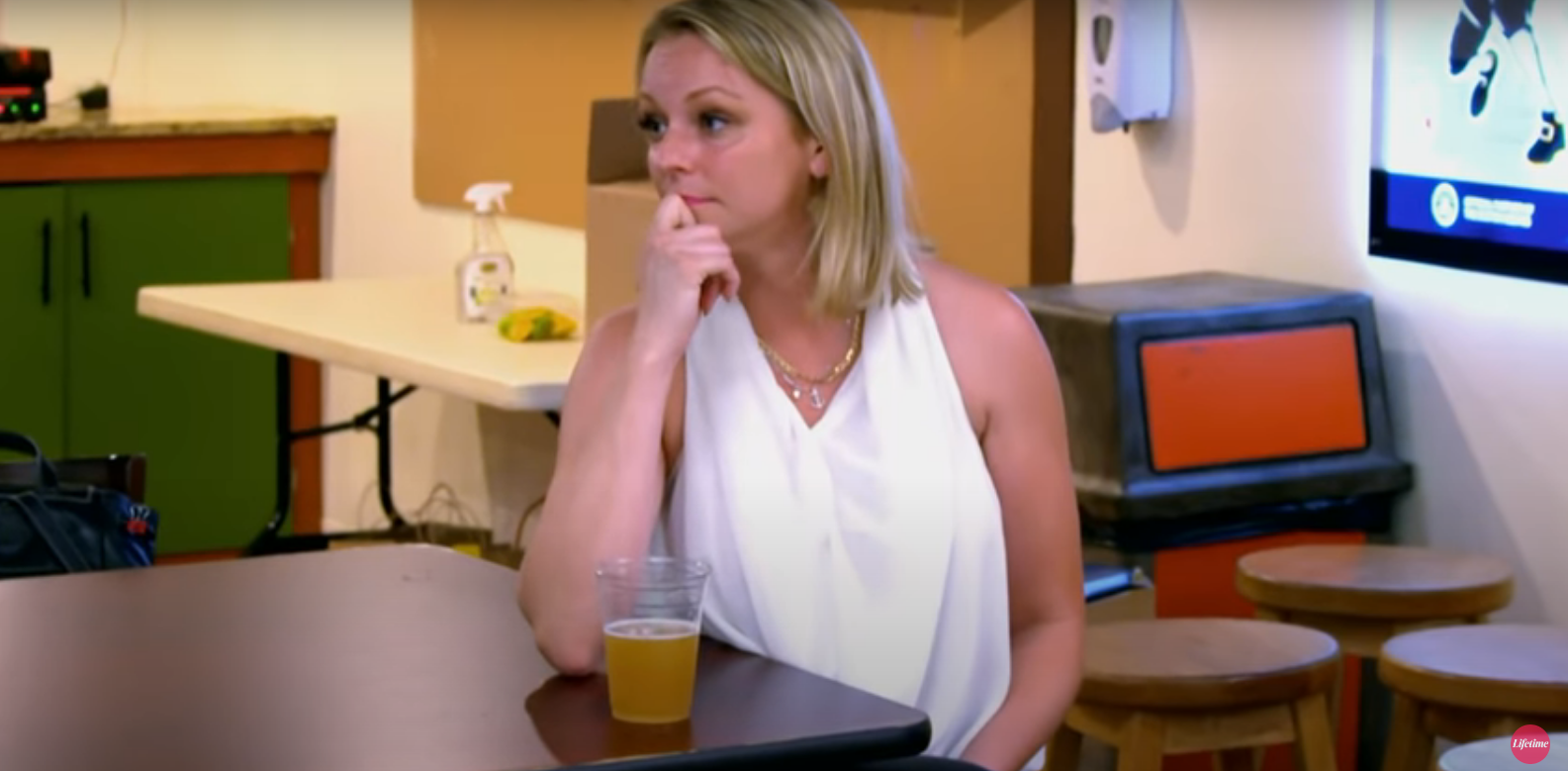 RELATED: 'Married at First Sight': Lindsey Clashes With Katina in Teaser for Feb. 23 Episode
In last week's episode of Married at First Sight, a spat during a bowling outing with the other couples boiled over into a full-fledged rant from Lindsey. The Boston bride felt that her husband didn't have her back in a conflict with fellow season 14 cast member Katina. After exchanging words with Mark, she retreated to the bathroom, where she vented her frustrations to Married at First Sight producers. 
Lindsey complained about her husband's salary, his bedbug-infested apartment, and his failure to satisfy her sexually.
"I hate my husband. I'm sick of dealing with his bulls***," she said. "He's a pathetic loser."
Mark and Lindsey clash in next episode of 'Married at First Sight' 
It's not clear how much of Lindsey's rant Mark overheard at the bowling alley. But it's obvious that the couple – who initially hit it off on their wedding day – are not in a great place.
"We're not meshing well," Mark says in a teaser for the March 2 episode shared on Twitter.
Lindsey responds by telling Mark he's too negative. She also says she's "so frustrated."
"I'm telling you that I'm not satisfied," she says, a comment that sounds like it could be part of a complaint about their sex life. 
Lindsey's brutal comments about Mark are a huge red flag, 'MAFS' fans say 
Lindsey and Mark's relationship seemed to start out strong. But some Married at First Sight viewers noticed Lindsey throwing up some big red flags early, which they thought suggested it might not work out between them.
Those eyebrow-raising moments include getting drunk on her wedding day and then picking an off-camera fight with Olajuwon on the trip to Puerto Rico. Lindsey and Mark also had a fight on their honeymoon when he tried to tap the brakes on their fast-moving relationship. Still, she has been understanding and supportive when it comes to Mark's responsibilities to his mother and grandmother, as well as his unexpected issues with his landlord and apartment. 
But Lindsey's crass comments at the bowling alley (which appeared to have been fueled by alcohol) might have been too much, many fans thought. The level of contempt she displayed is a sign she Mark will never be able to make it work, some believed.
"I hate that she said all of those below-the-belt comments on national television … that right there would make me leave her!" one person commented on Instagram.
"[Lindsey] lashes out and says hurtful things when upset (and drunk). She doesn't have effective communication skills or self-control at all," another wrote.
"She's saying a lot she can never take back ," another person wrote on an Instagram post that highlighted her comments in the bowling alley bathroom. 
Amani from 'Married at First Sight' Season 11 weighs in 
Two people who've been in Lindsey's shoes also weighed in on her behavior. Amani from Married at First Sight Season 11 commented on Instagram that Lindsey's "low blows" "aren't OK." She also added three red flag emojis to her comment. 
"A solid case of hurt people, hurt people," replied Michaela from Married at First Sight Season 13.
Lindsey has spoken in the past about her toxic relationship with her mother. Many viewers suspect that trauma from previous relationships causes her to lash out whenever she feels threatened.   
"I believe her behavior stems from her past," one person wrote. "She's taking her aggression out on her husband and others."
​​New episodes of Married at First Sight Season 14 air Wednesdays at 8 p.m. ET on Lifetime.
Check out Showbiz Cheat Sheet on Facebook!
RELATED: 'Married at First Sight': Olajuwon Shocks Everyone With Scandalous Confession About His Past