'Married at First Sight': Olajuwon Calls Meeting With Dr. Pepper 'A Waste' In New Sneak Peek
Olajuwon and Katina's relationship hasn't been entirely smooth sailing on this season of Married at First Sight. The Boston couple has clashed over his expectations for his wife and the fact that he found a dating app on her phone. But when it comes to getting outside input on how to handle their issues, it seems Olajuwon isn't interested in hearing it. During a sneak peek that aired during the March 23 episode of the Lifetime reality series, he made it abundantly clear that he didn't find the advice from one of the show's experts helpful. 
Olajuwon reacts to his and Katina's meeting with the 'Married at First Sight' experts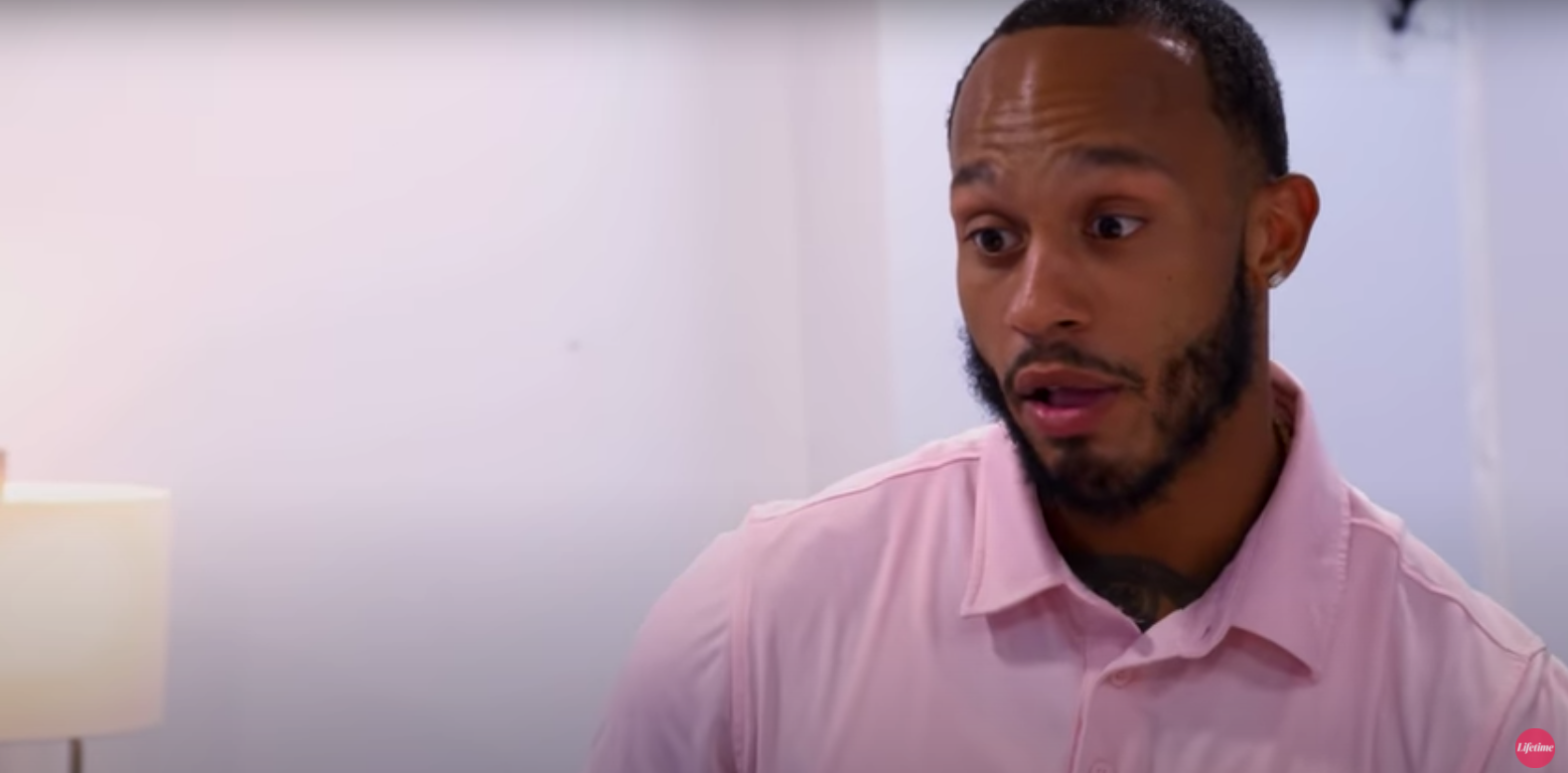 RELATED: 'Married at First Sight': Olajuwon Blows Up at Katina Over Dating App
Married at First Sight Season 14 has hit the halfway mark. To mark the occasion, the show aired a special "journey so far" episode on March 23, which featured host Kevin Frazier and several outside experts sharing their thoughts on each of the five couples. The recap episode also included a few sneak peeks for the rest of the season, including one of Olajuwon sharing his thoughts on his and Katina's meeting with two MAFS relationship experts. 
"I'm gonna keep it real short," he says to fellow season 14 couple Michael and Jasmina. "Ninety percent of it was a waste, I'm gonna be honest with you."
Olajuwon had a particular problem with Dr. Pepper Schwartz, who told him he belittles his wife and tries to make himself seem superior to Katina.
"I said to Dr. Pepper, 'No, I think you've got the wrong perception of us,'" he said. "I felt like it was a waste because I could have met with the expert and really talked about something that helps my marriage. But I didn't." 
Dr. Pepper and Pastor Cal surprise Olajuwon after his comments 
What Olajuwon didn't realize as he was unloading about his meeting with Dr. Pepper was that she and Pastor Cal Roberson were nearby and watching the entire conversation on video.
"We wanted to talk to you guys. We've been listening to your conversation," Roberson says to Olajuwon, who looks less-than-thrilled about the experts' unexpected arrival.
The teaser ends before showing the rest of the conversation. But given the way that Olajuwon has been called out by the experts in the past – such as when Dr. Viviana Coles told him his ideas about marriage were "archaic" – it seems likely he might be on the receiving end of more advice he doesn't want to hear.
'Married at First Sight' commentator says Olajuwon doesn't 'respect' Dr. Pepper 
After viewing the clip, the panel of Married at First Sight commentators weighed in.
"[Olajwon] clearly doesn't respect Dr. Pepper," Variety reporter Angelique Jackson said. "If he's so perfect, then why don't you go and teach us all how to be the world's best husband?" She added that she felt Katina was "too scared" to speak up and challenge her husband.
"I think she's scared of losing him because she wants this so much," YouTuber Donna Rizzo said. "She's scared if she speaks her mind she'll actually lose him."
Still, the panel felt that Katina and Olajuwon were likely to stay together on Decision Day, though they might not make it work long-term.
"I think Olajuwon needs a different kind of woman," Frazier said. "[Katina] is not the right woman for Olajuwon."
New episodes of Married at First Sight Season 14 air Wednesdays at 8 p.m. ET on Lifetime.
Check out Showbiz Cheat Sheet on Facebook!
RELATED: 'Married at First Sight': Olajuwon Tells Katina She Isn't on a 'Wife Level'