'Married at First Sight': Season 7 Controversy Forced Show to Change How It Screens Participants
A dramatic twist in 'Married at First Sight' Season 7 forced the show's producers to make a change to how they conducted background checks on participants.
Drama definitely isn't in short supply on Married at First Sight. Whether it's Chris Williams' antics in season 12 or Katie and Derek's cheating scandal in season 10, the Lifetime reality series never fails to deliver jaw-dropping moments. One particularly dramatic twist in season 7 actually forced the show to change how it evaluates potential participants, relationship expert Dr. Viviana Coles revealed in a 2021 interview. 
Mia from 'Married at First Sight' Season 7 was arrested as she was about to leave for her honeymoon 
In Married at First Sight Season 7, the experts paired Dallas singles Mia Bally and Tristan Thompson. But the marriage got off to a rocky start when authorities arrested Mia at the airport just before they planned to depart for their honeymoon. 
"On the warrant that was issued for Mia's arrest, there are three counts of stalking and one with credit card fraud," a stunned Tristan said after a producer sat down with him to discuss what had happened with his bride. "I'm feeling a sense of disbelief as I'm reading this police report."  
Initially, Mia lied and said she had no connection to the man accusing her of stalking. But later, she admitted that she did have a brief relationship with the accuser. 
A 'Married at First Sight' producer said Mia's past came as a 'shock' 
Mia's arrest was as much of a shock to Married at First Sight producers as it was to her husband. 
"We've talked throughout this process about being open with you about everything," Eric, a producer on the show, told Thompson (via YouTube). "I want to reconfirm with you that we ran every background check possible. The warrant, it was a shock to all of us." He added that the warrant was filed a day after the show received a background report on Mia. 
"It was completely off anybody's radar," he said. 
Dr. Viviana Coles says 'MAFS' changed its background check process after the incident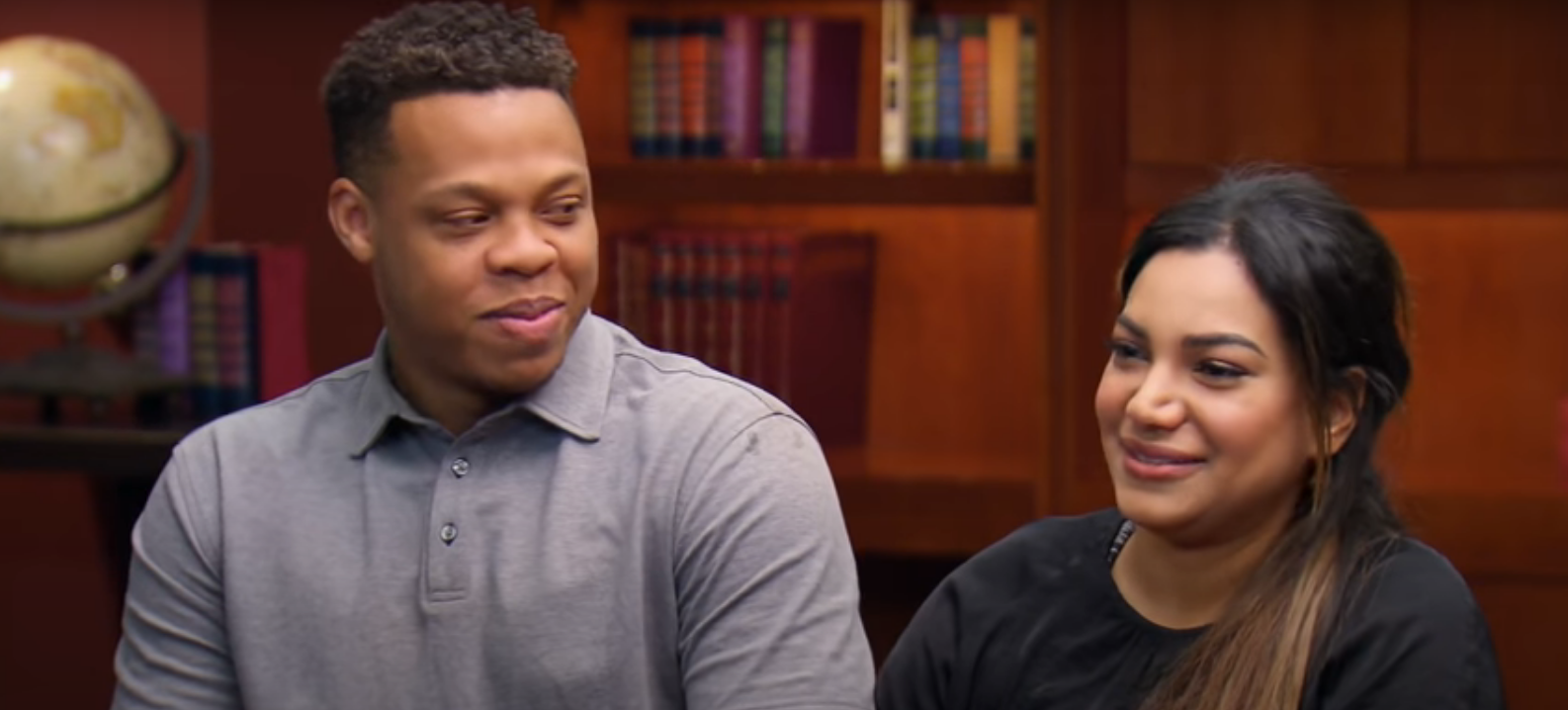 Ultimately, Tristan decided to stay with Mia after her arrest. But the couple couldn't recover from the early blow to their relationship. Though they chose to stay together on Decision Day, they divorced shortly after. 
Coles wasn't an expert on the show during Mia and Tristan's season. But she told the Houston Chronicle that the incident led to a change in how Married at First Sight handled background checks. Now, those happen right before production begins. 
"That situation in particular we learned a lot from and what ends up happening is now we start to try to make sure that we're doing the background checks right before instead of doing them a little bit earlier on in the interest of making sure that we don't miss anything," she said. 
'Off-putting' applicants are weeded out, Coles says 
In the interview, Coles shed more light on how participants are chosen for Married at First Sight. She said that "off-putting" applicants get weeded out early in the process. And to make sure that people are really ready to marry a complete stranger, the experts dig through a lengthy questionnaire that consists of more than 600 questions. They also talk to their friends and family. Plus, there are two psych evaluations, an employment verification check, and, of course, that background check. 
"The men and women that we see, they are under the microscope," she said. "I mean, there's no ifs, ands, or buts about it. We are really trying to see into their souls because we're not mind readers but we really try to be because we want to set them up for success."
Check out Showbiz Cheat Sheet on Facebook!