'Married at First Sight': Viviana Coles Tells Lindsey to Stop Being 'So Rude'
Dr. Viviana Coles is calling Lindsey out. The Married at First Sight expert doesn't hold back when she sits down for a talk with the season 14 bride and her husband Mark in the teaser for the March 9 episode of the show. Coles points out that Lindsey's sometimes abrasive demeanor could be a cause of her less-than-satisfactory sex life with Mark.
Lindsey slammed Mark's sexual performance in an earlier episode of 'Married at First Sight' 
RELATED: 'Married at First Sight': Lindsey Calls Mark a 'Loser' During Bowling Alley Outburst
In the next episode of Married at First Sight, Coles sits down with season 14's remaining four couples to talk about their sex lives (or in some cases, their lack of a sex life). Lindsey, whose marriage to Mark has already endured some big ups and downs, has previously indicated she's not happy with how things are playing out with her husband. 
In the show's Feb. 23 episode, Lindsey went on a drunken rant during a bowling alley outing with the other couples. As she talked in the bathroom with two of the show's producers, she slammed Mark's career as well as his performance in the bedroom.
"All I need is an orgasm," she said. "And he was like, 'I want to pull it back. I'm not emotional right now.'" She then made a disparaging remark about the size of genitalia.
Viviana Coles tells Lindsey she needs an attitude adjustment 
Since the bowling alley blow-up, it doesn't seem that things have improved for Lindsey and Mark on the sex front. In a clip from the upcoming episode of the Lifetime reality series, Lindsey declares Mark needs to "step up." 
"My sexual needs were being more met when I was single and dating," she says.
When the couple sits down with Coles, Lindsey refers to their sex life as "dead." She then delivers a not-so-positive review of the first time they were intimate.
"It wasn't bad for the first time," she says. "It wasn't really satisfying."
Coles then asks Lindsey if she wants to have a good sex life with her husband. When Lindsey says yes, the relationship expert delivers some blunt advice. 
"Then you need to not be so rude when you're talking about it," she says.
Fans applaud Coles for calling Lindsey out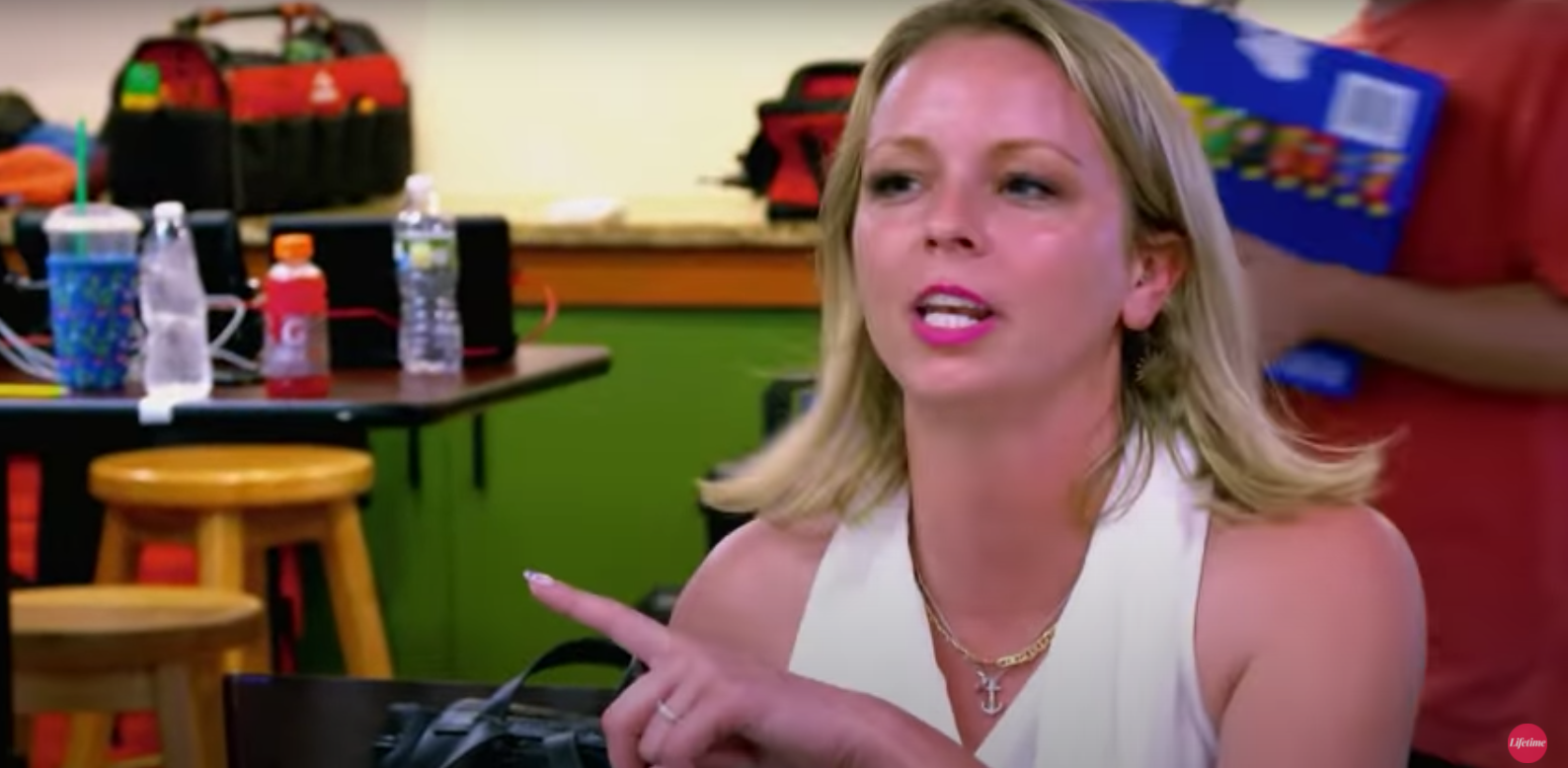 On Instagram, Coles received praise for drawing attention to Lindsey's behavior and remarks. 
"Dr. Viviana basically told Lindsey to have several seats!" one person wrote. 
"Dr. Viviana shut Lindsey down," another commented, while someone else called the Married at First Sight bride "vulgar and extremely rude."
Some felt that Coles' criticism might inspire Lindsey to be better in the future.
"[People] like Lindsay just need to be told so they can fix their delivery," they wrote. "I want to believe Lindsay will be receptive and adjust moving forward."
​​New episodes of Married at First Sight Season 14 air Wednesdays at 8 p.m. ET on Lifetime.
Check out Showbiz Cheat Sheet on Facebook!
RELATED: 'Married at First Sight': Olajuwon Tells Katina She Isn't on a 'Wife Level'