'Marrying Millions' Star Bill Hutchinson Avoids Indictment on Sexual Assault Charges
TL;DR:
A grand jury in Dallas has decided not to indict Marrying Millions star Bill Hutchinson on sexual assault charges. 
The Texas real estate developer was accused last year of assaulting a teenage girl in his home.  
Hutchinson, whose relationship with Brianna Ramirez was profiled on the Lifetime reality series, still faces charges of rape and sexual battery in California.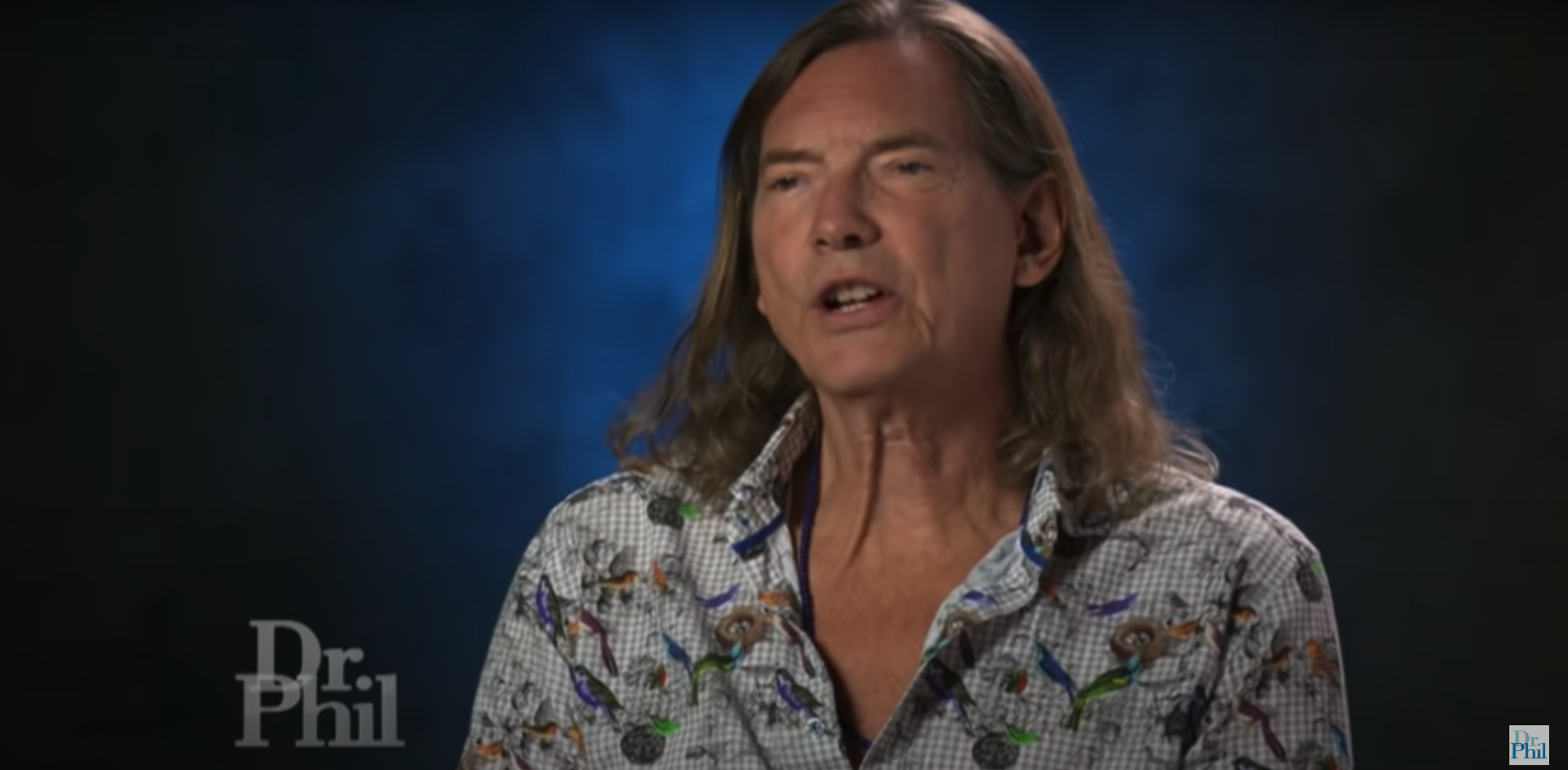 Bill Hutchinson, who appeared on two seasons of Lifetime's Marrying Millions with his girlfriend Brianna Ramirez, has avoided an indictment on sexual assault charges in Texas. The Dallas-based real estate developer was accused of assaulting a teenager, but a grand jury declined to indict him, according to a new report. However, Hutchinson is still facing charges of rape and sexual battery in California, as well as multiple civil suits. 
Bill Hutchinson of 'Marrying Millions' not indicted for sexual assault 
According to a report from the Dallas Morning News, a Dallas County grand jury chose not to indict Hutchinson, 64, on charges he'd sexually assaulted a teenage girl at his home in Highland Park. 
Authorities and the grand jury "took the allegations made against Mr. Hutchinson seriously, investigated them thoroughly, and, in the end, established what I have always known – Bill Hutchinson is innocent, and the accusations made against him are false," Hutchinson's attorney Levi McCathern said in a statement.
Hutchinson was arrested in July 2021 after a 17-year-old girl accused him of assault. The girl was a friend of Hutchinson's stepdaughter. She moved into his home in Texas after her family relocated, D Magazine reported, where she says he groped her. Hutchinson denied the allegations against him. 
"Anyone who knows me in this city knows that I am not capable of assault, sexual or otherwise. Hopefully, all of my colleagues and friends will give me the benefit of the doubt until I prove my innocence in court," he said in a statement after his arrest.
Hutchinson also faces charges in California 
RELATED: 'Marrying Millions' Cast Update: Where Things Stand With Drew and Rosie, Sean and Megan, and Katie and Kolton
Though Hutchinson will not face a trial in Dallas, his legal problems are not at an end. After he was arrested in Texas, authorities in Orange County, California, charged him with one felony count of rape and five misdemeanor counts of sexual battery. The allegations involve the same girl who says she was assaulted in Texas and another teenager. Hutchinson pleaded not guilty.
Several other women have also filed civil suits against Hutchinson alleging he sexually assaulted them, WFAA reported. One woman was a college student who sent her resume to Hutchinson in the hopes of landing a job. When they two met, she says he plied her with alcohol. He then took her to an apartment, where she says he assaulted her. 
"It's now clear to me and to the whole world that Bill Hutchinson has attacked multiple women," the woman said in a statement shared by her attorney. "I hope other women who have suffered like me will help each other, and we all band together and hold him accountable for being what he is: a sexual predator."
Hutchinson dated a much-younger woman on Lifetime's 'Marrying Millions'
Hutchinson made his fortune investing in real estate in the Dallas area. In 2019, he began appearing on Lifetime's Marrying Millions with his girlfriend Ramirez, who was in her early 20s. 
Hutchinson met Ramirez when she was working as a hostess at a restaurant. She was 18 at the time. The couple's nearly 40-year age gap was a major issue in their relationship, as was the fact that she came from a far more modest background than her partner. Hutchinson's ex-wife also warned Ramirez that he was habitually unfaithful. However, the couple ended up getting engaged at the end of the show's second season. It is not clear if they are still together. 
Lifetime has not announced if Marrying Millions will return for season 3. References to the show appear to have been removed from the network's website. 
How to get help: In the U.S., call the RAINN National Sexual Assault Telephone Hotline at 1-800-656-4673 to connect with a trained staff member from a sexual assault service provider in your area. 
For more on the entertainment world and exclusive interviews, subscribe to Showbiz Cheat Sheet's YouTube channel.
RELATED: Katie and Kolton of 'Marrying Millions' Reveal Who They Definitely Don't Want to Come Back for Season 2