Marvel Confirms More 'Avengers' Movies Are on the Way, But When?
From the beginning, there was an idea. The goal was to bring together a group of superhero characters to see if they could become something more. And that's exactly what the Marvel Cinematic Universe did. The post-credits scene of Iron Man introduced the possibility of The Avengers. And the team continued to be the MCU's biggest draw. Now Marvel has confirmed another entry is coming, but when can fans expect to see it?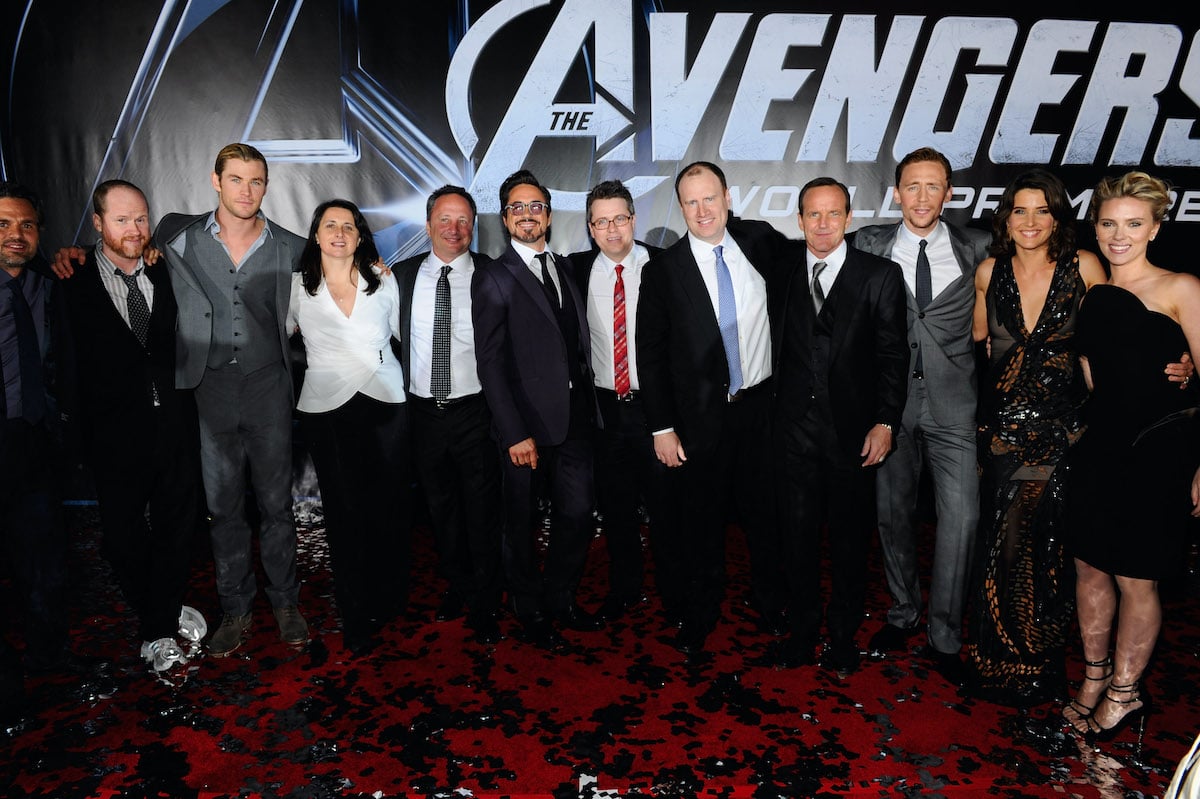 'Avengers: Endgame' set up the end of Earth's Mightiest Heroes
By all accounts, Avengers: Endgame marked the end of the franchise. After all, Robert Downey Jr.'s Iron Man and Chris Evans' Captain America were co-leads of the Avengers films. And the fourth entry in that series brought both of their stories to definitive ends. So, if Marvel Studios chose to, it could leave Earth's Mightiest Heroes behind and focus its energies elsewhere.
While the comics certainly offer lots of alternative superhero teams, the MCU has built the Avengers into an iconic big-screen brand. And since the roster shifted a lot in the source material, there's precedent for a new generation coming in to keep the team alive. With so many superheroes still in play, it's easy to see someone like Captain Marvel (Brie Larson) taking the lead.
But Phase 4 will keep Marvel's signature team off the table
The future of the Avengers remained uncertain after Marvel Studios unveiled its Phase 4 slate. A fifth movie in that series was absent. And Marvel Studios head Kevin Feige ultimately confirmed to IGN that fans have a bit of a wait ahead of them.
"We had a movie this year called Avengers: Endgame, and it is very much an ending, as you saw, to so many of those characters. So Phase 4 is about beginnings. And Phase 4 is about learning new things about characters you already think you know, like Black Widow. [And it's about] meeting incredible new characters like The Eternals and Shang-Chi."
Of course, fans have had to wait longer than expected to see Phase 4 officially begin. The coronavirus (COVID-19) pandemic delayed Black Widow a full year. But with WandaVision kicking things off in January 2021, the MCU's master plan can finally begin to unravel.
A new line-up might be forming in the next few years
But fans eager to see Avengers 5 aren't completely without hope. After all, in a recent interview with IGN, Feige confirmed that the movie is part of the MCU's plan. Still, he failed to divulge any details about what that project might look like or when it is tentatively scheduled for release.
"I would have to think so. I would have to say yes, at some point," Feige said. "It's a good title. Could use that." His answer seems facetious, in part because Feige is an expert at dodging questions. But it also smacks of a sense of inevitability. From a business standpoint, if nothing else, of course Marvel Studios will make more Avengers movies.
The big question is what shape the team will take. Will Captain Marvel or Doctor Strange (Benedict Cumberbatch) form a team with the surviving members (and a few new additions)? Will the MCU's female heroes unite to form A-Force?
Or will characters like Ms. Marvel (Iman Vellani), Kate Bishop (Hailee Steinfeld), and Ironheart (Dominique Thorne) form the Young Avengers? Perhaps fans will even be treated to multiple teams in the years ahead.