Marvel Director James Gunn Weighs in on a Fan Theory Linking Captain America and Star-Lord
With the exception of Joe and Anthony Russo, Marvel Studios has a tendency to switch directors often in its solo franchises. Now James Gunn is poised to complete his Guardians of the Galaxy trilogy in the coming years. So the director knows a thing or two about the Marvel Cinematic Universe. To that end, fans pondering a connection between Captain America (Chris Evans) and Star-Lord (Chris Pratt) can probably trust his word.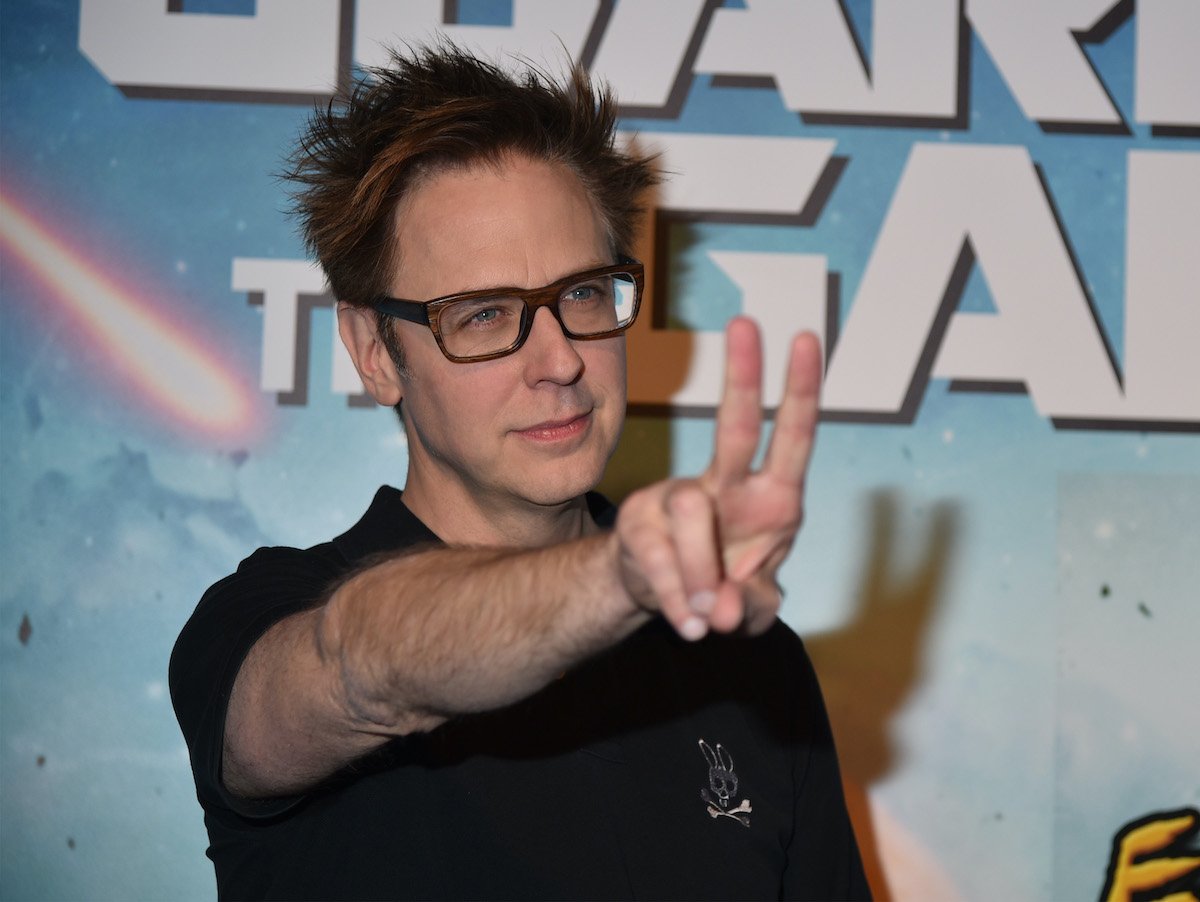 Marvel fans devised a theory tying Captain America to Star-Lord
Marvel fans are about as passionate as they come these days. So they're always busy speculating away on how the characters of the MCU might be connected. Most recently, a fan theory about Captain America and Star-Lord made the rounds, one which speculates the two heroes are actually related by blood.
The theory claims Steve Rogers is the grandfather of Peter Quill. and not through time travel. Presumably, this notion stems from Laura Haddock's blink-and-you'll-miss-it role in Captain America: The First Avenger. In that film, Haddock plays a starstruck fan who meets Cap. She later plays Meredith Quill in Guardians of the Galaxy.
RELATED: MCU: 'Guardians of the Galaxy' Director James Gunn Cut a Dark Line About 'Full House' Star John Stamos
Marvel director James Gunn responded with a swift answer
Some fans speculated that Haddock's dual roles were actually a mother and daughter. So if her first MCU role got romantically involved with Captain America off-screen, they could have conceived a child. Granted, that isn't exactly the kind of behavior fans would expect from Steve Rogers. And as Gunn reminded them, Peter Quill's maternal grandfather already has a fairly prominent role in the Guardians of the Galaxy movies.
Taking to his Twitter account, Gunn was quick to shoot down any lingering doubts. After all, Gregg Henry — who previously appeared in Gunn's Slither and Super — plays Quill's grandpa during the opening sequence of the first movie. He then appears briefly during a scene late in Guardians of the Galaxy Vol. 2. So far, fans don't know if Henry will return for Guardians of the Galaxy Vol. 3, which could kill off some major characters.
RELATED: How 'Avengers: Endgame' Really Did James Gunn's 'Guardians of the Galaxy Vol. 3' A Huge Favor
'Guardians of the Galaxy Vol. 3' hits theaters in May 2023
In fact, Gunn hasn't confirmed much about Guardians of the Galaxy Vol. 3. The movie is due for release in May 2023 — six years after its predecessor — and will presumably end the story Gunn started in the first film. The entire principal cast returns, with filming scheduled to begin in the fall of 2021.
Fans are already speculating how Gunn's next movie — following the 2021 release of The Suicide Squad, that is — will round out Peter Quill's story. Could he be heading back to Earth? And if so, Henry could be about to make another appearance as his grandfather, further putting to bed fan theories that claim otherwise.