Will All Marvel Disney+ Shows Release Episodes Weekly After 'WandaVision'?
It wasn't intended to kick off Phase 4 of the Marvel Cinematic Universe. But all the same, WandaVision has turned out to be the perfect launchpad. The Marvel Disney+ series — the first of many in the works — released a new episode each week from Jan. 15, 2021 to March 5, 2021. But will all subsequent Marvel Disney+ shows follow the same release strategy?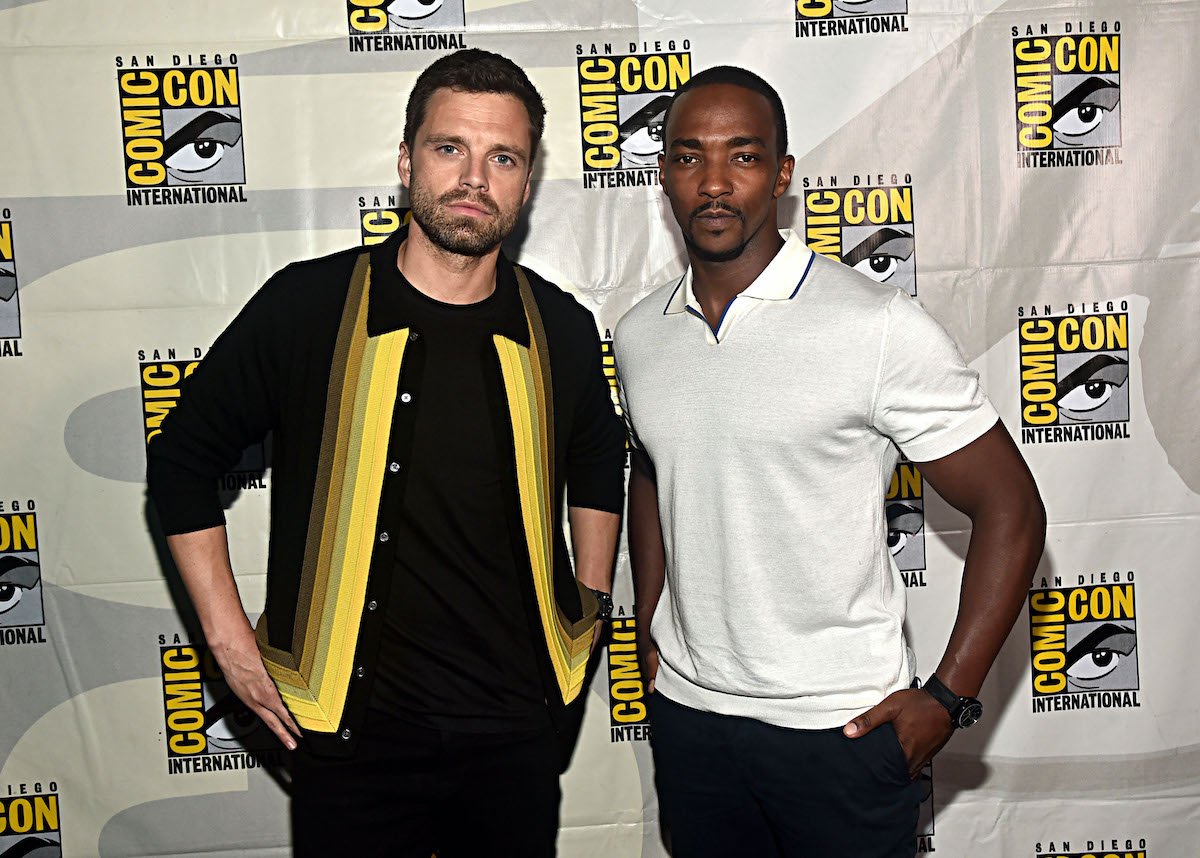 'WandaVision' will cross over into upcoming Marvel movies
Unlike that other Disney+ megahit (Lucasfilm's The Mandalorian), WandaVision is unlikely to get additional seasons. But its story — which focuses on Elizabeth Olsen's Wanda Maximoff and Paul Bettany's Vision — will factor into the upcoming MCU movies. In fact, Olsen is confirmed to appear in 2022's Doctor Strange in the Multiverse of Madness.
Even if WandaVision Season 2 isn't part of Marvel's current plans, it does tease much of what will come next. Much of the Marvel Disney+ show keys up Phase 4. In addition to Wanda herself, the show introduces Teyonah Parris as Monica Rambeau, who will return in Captain Marvel 2. And it serves as the formal MCU debut of the organization known as S.W.O.R.D.
How will the Marvel Disney+ shows release new episodes?
Besides the larger ramifications for the MCU, WandaVision sets a precedent for how the Marvel Disney+ shows will work. After all, its weekly rollout contrasts against what competitors like Netflix have been doing for years. Much like its own tribute to classic sitcoms, WandaVision harkens back to traditional television schedules. And fans shouldn't expect that to change with the upcoming slate of MCU shows heading to Disney+.
"It's like a new opening weekend every week," Marvel Studios head Kevin Feige said at a Television Critics Association press tour panel (via TVLine). "It's unveiling very much in the way we hoped it would, in that we designed [WandaVision] to provide a dialogue week to week. … If we were ever going to change that, maybe we'd think about a different version [for future Marvel Disney+ shows] … We'll keep proceeding that way until we learn something new and have to shift."
Here's what Marvel shows are coming to Disney+ next
Moreover, Feige revealed that each of the Marvel Disney+ shows will be roughly six hours long overall. In the case of WandaVision, that runtime is broken down into nine episodes ranging from 29 to 50 minutes long. But the very next series, The Falcon and the Winter Soldier, will reportedly span six hour-long episodes starting in March.
MCU fans who went 2020 without anything from Marvel Studios are about to get a constant flow of content. Loki is set to begin on Disney+ on June 11, 2021. Beyond that, Hawkeye is already in production for a likely release in the fall. And future Marvel Disney+ shows such as She-Hulk and Moon Knight are already deep in pre-production.