Why Does Marvel Want Keanu Reeves in the MCU?
The Marvel Cinematic Universe seems determined to get every well-regarded actor to appear in at least one of its movies. However, Marvel has rarely been as adamant about getting a star involved as it has with Keanu Reeves. The actor has headlined several major franchises over the years, including John Wick and The Matrix. And Marvel keeps him in mind for most projects that pop up. But why does Marvel want him so badly?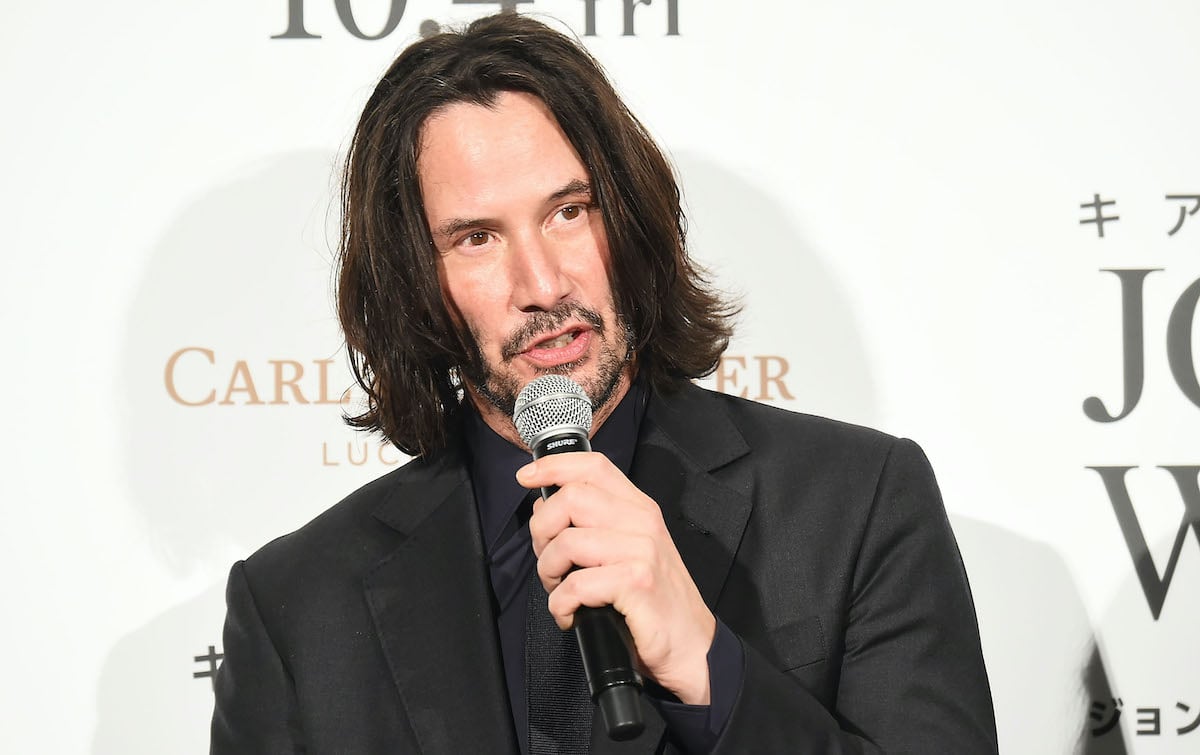 Keanu Reeves has always wanted to play Wolverine
Reeves might not have played a Marvel character, at least not yet. But he's certainly well-acquainted with the superhero genre. After all, his most iconic role as Neo in The Matrix is essentially a superhero character. Likewise, the John Wick movies embrace a complicated mythology that feels ripped straight out of a comic book. But Reeves has only ever played an actual comic book character once, in 2005's Constantine.
That movie — based on DC Comics' Hellblazer — has become more popular over the years but not enough to warrant a sequel. In the meantime, Reeves admitted he's given up ever playing his favorite superhero, Marvel's Wolverine. Although Hugh Jackman has retired from the role, Marvel will likely cast someone younger than the 56-year-old Reeves at this point. But that hasn't stopped the MCU from trying to snag Reeves in another part.
Marvel Studios wants the 'John Wick' star in the MCU
"We talk to [Keanu Reeves] for almost every film we make," Marvel Studios president Kevin Feige told ComicBook.com in 2019. "I don't know when, if, or ever he'll join the MCU, but we very much want to figure out the right way to do it." But what is it about Reeves that makes Feige and his team so eager to bring the actor into the fold? The truth is it's probably a variety of factors.
Since 2014's John Wick became a box office hit, Reeves' star power has exploded once again. The actor has an entire legion of fans new and old who are eager to see what he's doing next. And the buzz surrounding his every move only bodes well for any upcoming Marvel project with his name attached. The fan goodwill he brings to the sci-fi and action genres — thanks to his long history with them — certainly doesn't hurt either.
Reeves is also known for committing fully to his roles. Superhero movies like those within the MCU often require months of training. And that's something the actor is already very comfortable doing, which makes the physical part of the process a breeze. Besides, he's famously easy-going both on the set and off. Reeves' reputation for being kind only makes other creative people in the industry eager to connect and collaborate.
Could Keanu Reeves appear in Phase 4 of the MCU?
Past reports have linked Reeves with roles such as Ghost Rider and Moon Knight. He was even initially considered to play Yon-Rogg in Captain Marvel before Jude Law was cast. But production on John Wick: Chapter 3 — Parabellum conflicted with filming. So Marvel, once again, missed the chance to work with Reeves. However, Phase 4 could present a fresh set of opportunities.
While many of the lead roles in Phase 4 have been cast, Reeves could easily take on a supporting or cameo role in movies such as Doctor Strange in the Multiverse of Madness or The Marvels. As much as fans would love to see Reeves play a major superhero, his busy schedule might not allow for it. But if Reeves does join the MCU, fans probably won't know about it until he pops up on screen.