Marvel's 'Loki' Cast: Who Is Starring in the Disney+ Series?
At long last, Marvel's Loki is almost here. The third Marvel Cinematic Universe TV series debuts on Disney+ on Wednesday, June 9. The series stars Tom Hiddleston in his iconic role as the God of Mischief who, at this point, is an expert at escaping death. But who else is in the Loki cast? And have they been in past Marvel projects?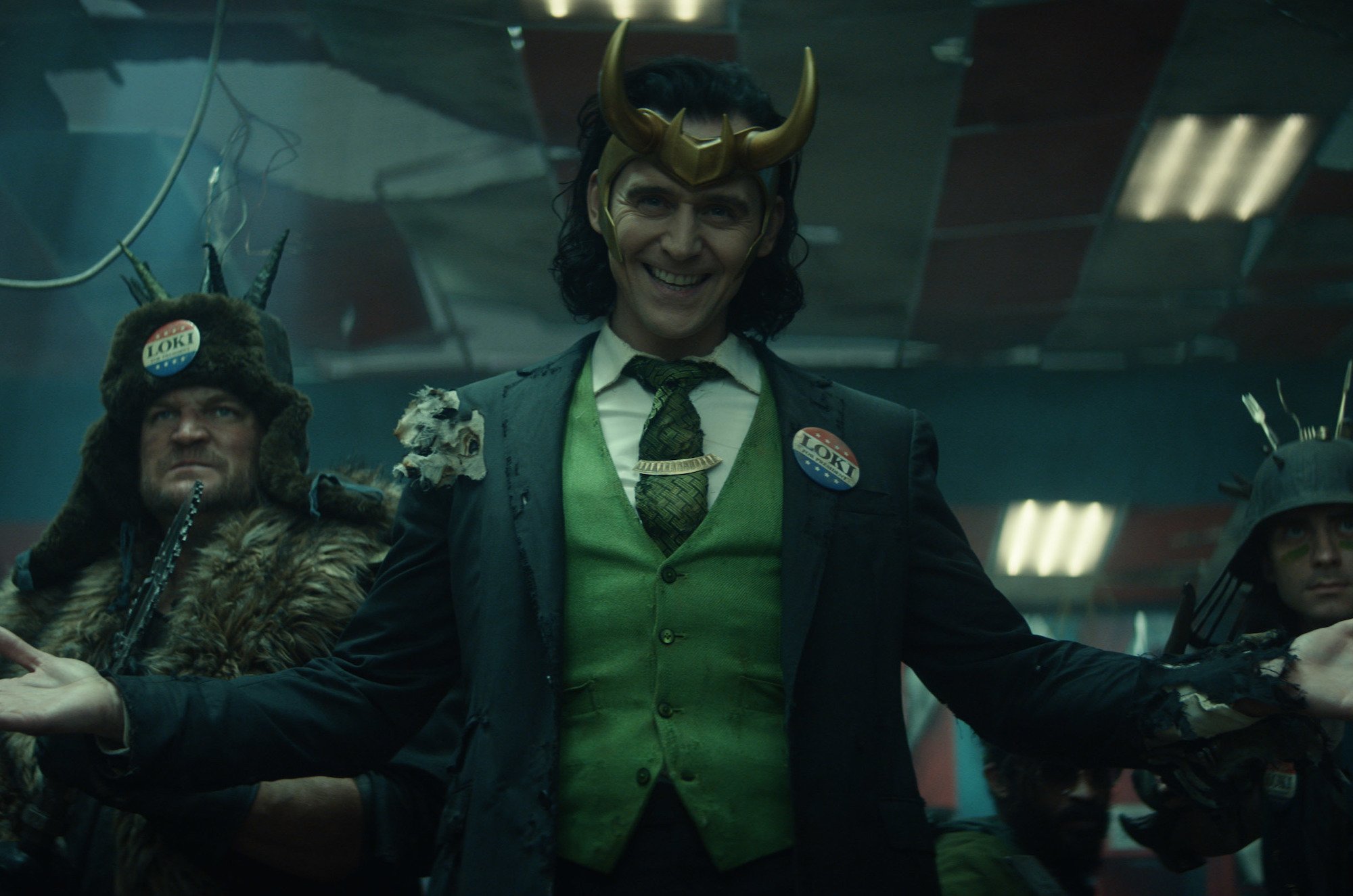 What is 'Loki' about?
Loki finds its title character mixed up with the Time Variance Authority. The agency basically works to preserve time, aka mess with time travel and you'll have the TVA to deal with. In trailers for the new series, Loki appears to be imprisoned by the TVA. They call him a "Loki variant."
In one part of the trailer, Loki plummets into a room where he's asked to sign off on a document listing everything he's ever said in his entire life. When he says "This is absurd," a new sheet is printed. Clearly, this group are some kind of protectors of time and reality.
How does Loki come back to life?
Fans will recall Loki died at the beginning of Avengers: Infinity War. When Loki was first announced, it could have been assumed to be a flashback story like Black Widow. But it's set after Endgame. So, how is Loki alive?
Endgame was all about time travel. While Hiddleston was only in a few scenes of the epic phase three finale, it was enough to launch his solo series. In Endgame, Tony Stark, Steve Rogers, and Scott Lang go back in time to 2012 New York City. They arrive in the middle of the fight against Loki and his attack on the city. Loki is eventually apprehended, but a snafu in their plan to get the Tesseract results in Loki escaping custody, Tesseract in hand.
This is the Loki fans will see in the upcoming six-episode series. Basically, he's alive on a technicality because the Avengers messed with time. Lucky him. He's likely living in one of the alternate realities the Ancient One warned Bruce Banner of.
Hiddleston told Empire his interpretation of the series and why he thinks Loki makes such a captivating anti-hero. He said:
"Loki, the show, is about identity, and about integrating the disparate fragments of the many selves that he can be, and perhaps the many selves that we are. I thought it was very exciting because I've always found Loki a very complex construct. Who is this character who can wear so many masks, and changes shape, and seems to change his external feeling on a sixpence?"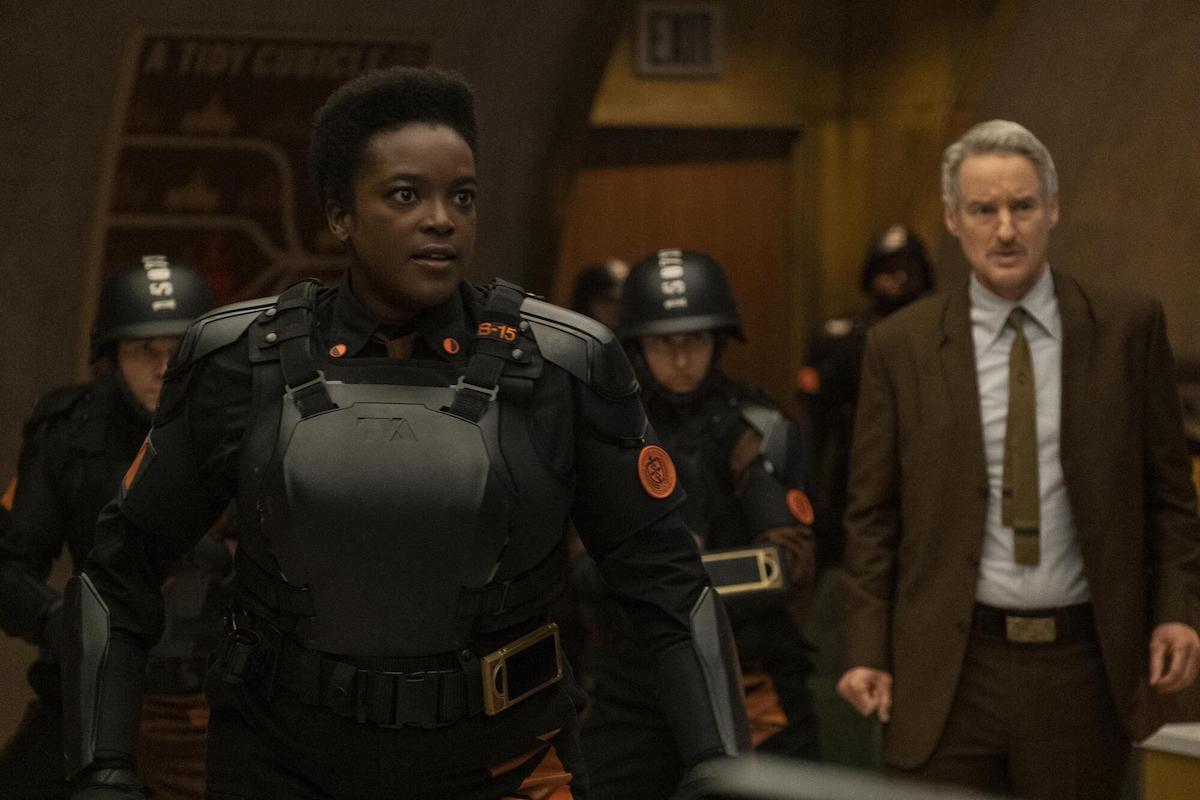 Marvel's 'Loki' cast
Hiddleston also spoke on Loki's title card and its shapeshifting nature as something to take note of. He said:
"I want to preserve the freshness of the show for when it emerges, but something to think about is the [show's] logo, which seems to refresh and restore. The font of how Loki is spelled out seems to keep changing shape. Loki is the quintessential shapeshifter. His mercurial nature is that you don't know whether, across the MCU, he's a hero or a villain or an anti-hero. You don't know whether you can trust him. He literally and physically changes shape into an Asgardian guard, or into Captain America repeatedly. Thor talks about how he could change into a snake."
Co-star Owen Wilson jokes in the trailer about how little trust he has in Loki.
"You can trust me," Thor's brother says.
"I've studied almost every moment of your entire life," Wilson responds. "You've literally stabbed people in the back, like, 50 times."
Rounding out the main cast are Hiddleston, Wilson, Gugu Mbatha-Raw (The Morning Show, Black Mirror), Sophia Di Martino (Yesterday), Wunmi Mosaku (Lovecraft Country, A Black Lady Sketch Show), and Richard E. Grant (Can You Ever Forgive Me?, The Rise of Skywalker). Loki is marking the MCU debut for all of these actors, indicating the show will comprise mostly of new characters.
It's not outside of the realm of possibility that Thor will appear in the series, given he's Loki's brother. Fans think they saw Scarlett Johansson's Black Widow in one of the trailers as well. The Loki series finale airs one week after Black Widow comes out in theaters, so it would be cool if Marvel is planning some kind of crossover there.
New episodes of Loki will air every Wednesday starting June 9 on Disney+.