Marvel: An Original MCU Star Admits He Has No Idea If He's Coming Back
Phase 4 of the Marvel Cinematic Universe has been off to a wild start. With the movies pushed back more than a year, the MCU turned to its Disney+ line-up to keep the fandom satisfied until Black Widow could unspool in theaters. As a result, WandaVision got overanalyzed so much fans weren't even sure if it was a TV show. Now they have a legitimate mystery to solve, namely whether one of its stars will return to the MCU.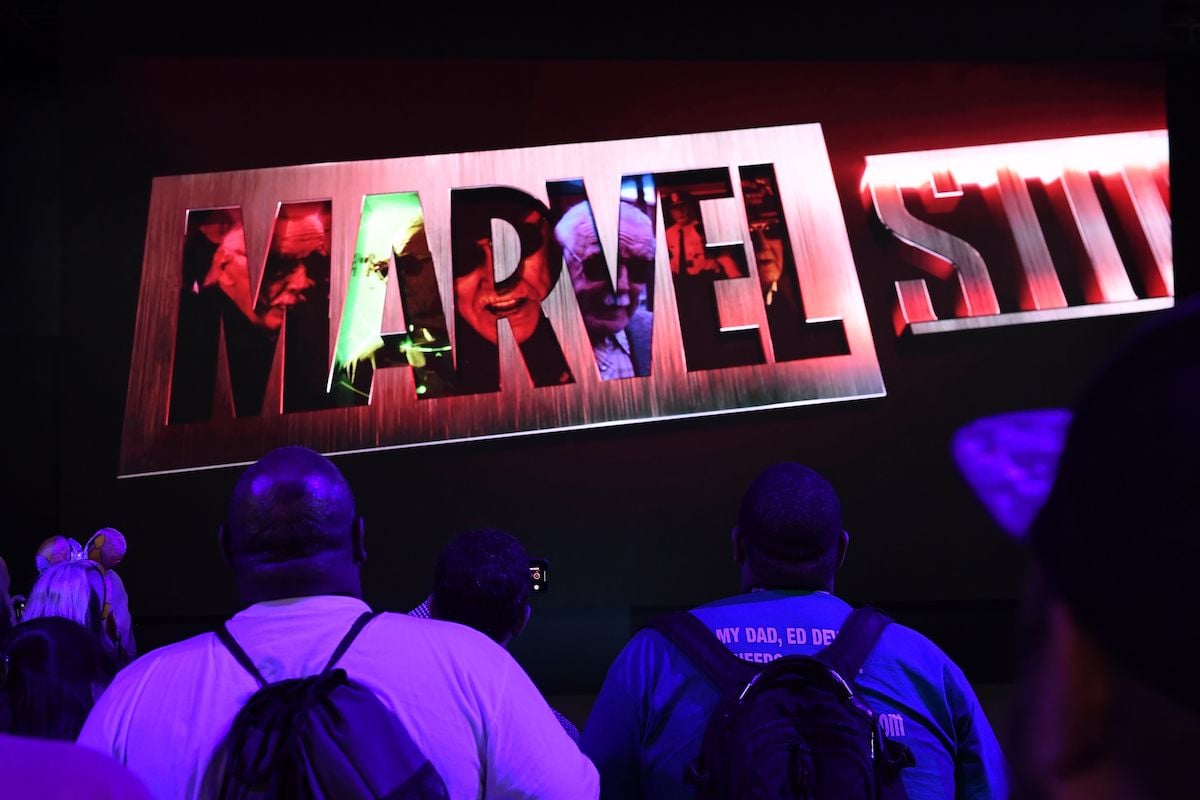 Paul Bettany joined the Marvel Cinematic Universe in the very beginning
Although he didn't appear on screen until 2015's Avengers: Age of Ultron, Paul Bettany has been a part of the MCU since the beginning. The actor provided the voice of Tony Stark's (Robert Downey Jr.) A.I., J.A.R.V.I.S., in four Marvel movies. Then he took on the role of Vision from 2015 until 2018, when the character was killed by Thanos (Josh Brolin) in Avengers: Infinity War. Of course, WandaVision found a way to resurrect him.
Grief-stricken over the loss of her cybernetic lover, Wanda Maximoff (Elizabeth Olsen) uses her powers to create an alternate reality inspired by classic TV sitcoms. It's here where she conjures a version of vision based on her own memories and the Mind Stone energy that lives within her. WandaVision concludes with this Vision disappearing but another known as White Vision — also played by Bettany — roaming free.
The actor revealed he isn't currently contracted to return for any other Marvel projects
Looking back on the Marvel movies in order, Bettany has enjoyed an expansive run in the MCU. He already played J.A.R.V.I.S., Vision, and now White Vision. Yet, as excited as the actor was to introduce the emotionless White Vision to live action, he remains unsure when or even if he'll reprise that role again. In a recent interview with The Playlist, Bettany confessed he currently has no plans to appear in upcoming Marvel projects.
"I'm honest with you. I still don't know [if I'll work with Elizabeth Olsen again]. … I don't have a contract. … And all that I do know is, as far as this sort of tranche of press goes, it's for an Emmy push, which is for a limited series. So it doesn't look like that is happening again. I mean, I guess it would be difficult to introduce White Vision and not deal with him in some way, but we have not discussed that."
By now, fans know Marvel Studios doesn't do anything by accident. After all, Avengers: Endgame wasn't intended to tease Phase 4 projects such as Loki and The Falcon and the Winter Soldier. But Marvel found a way to extrapolate out the elements that movie introduced. So it feels like only a matter of time before Marvel Studios head Kevin Feige gives Bettany a call to come in and suit up as White Vision.
After the events of 'WandaVision,' what role could White Vision have to play?
WandaVision isn't the first time Bettany was convinced he was done with the MCU. After Vision's death in Avengers: Infinity War, the actor assumed his time in the franchise had come to an end. History is likely to repeat itself now. But how could White Vision fit into the future of the MCU? That part remains a mystery.
Before Vision is destroyed, he seemingly gives White Vision his memories. While the paler android lacks emotions, it's possible this data could sway him toward the heroic side of an upcoming conflict. Then again, his S.W.O.R.D. programming makes him a useful asset for that organization or perhaps an interested villain.