Marvel: This Oscar-Winning Best Picture Features 3 Future Avengers
Thanks to Chloé Zhao's Best Director win for Nomadland, the Marvel Cinematic Universe is about to welcome its first Oscar-winning director. While the MCU largely hasn't had much luck at the Academy Awards, Marvel has recruited Hollywood's top talent since day one. In fact, one Best Picture winner actually features three different Avengers in key roles.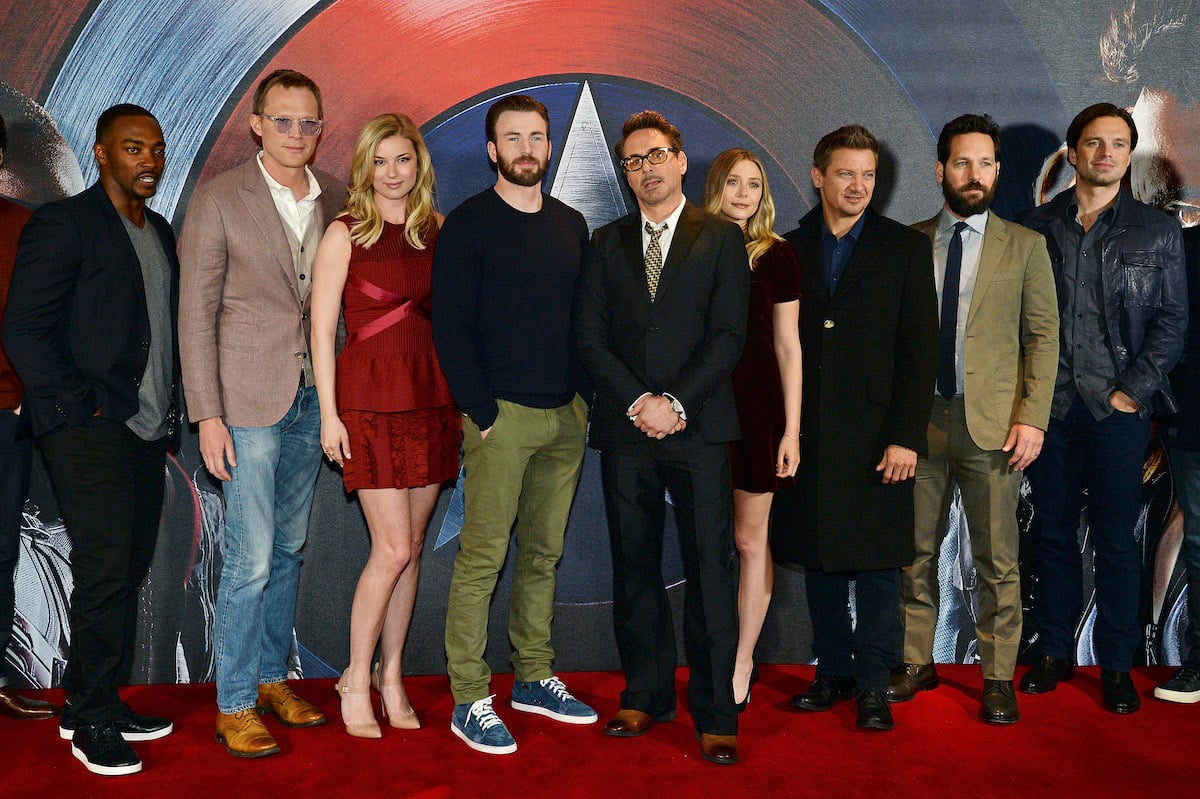 The Marvel movies have collected an epic ensemble cast since 2008
No one knew quite what to expect when Iron Man hit theaters in 2008. The character himself wasn't exactly a household name, and star Robert Downey Jr. was a risky casting choice at the time. But Marvel Studios went big with their first movie, with an A-list cast that included three Oscar-nominated stars and Oscar winner Gwyneth Paltrow.
Over the years, the MCU has hewed closely to that caliber of casting. It's perhaps part of why audiences resonate so much with the Marvel heroes. With such skilled actors, it's much easier to win over even the most skeptical viewer. And as the Marvel family grows, the connections between the MCU and other films only continue to add up.
With 23 films released and many more on the way, Marvel stars have naturally worked together in other films before or since. Most famously, Chris Evans and Scarlett Johansson have appeared together on screen for decades. But there are many more examples like that, including one acclaimed movie Marvel was clearly watching very closely.
Jeremy Renner and Anthony Mackie starred in an Oscar-winning movie
The film in question is 2009's The Hurt Locker. Directed by Kathryn Bigelow, the movie follows a team of American soldiers in Iraq. Jeremy Renner's performance as Sergeant First Class William James gave the actor his first Oscar nomination. The film — along with 2010's The Town — likely brought him to Marvel's attention, with a last-minute cameo as Hawkeye in Thor.
Likewise, Anthony Mackie — who was recently named the MCU's new Captain America — credits The Hurt Locker for his Marvel role. Since 2014's Captain America: The Winter Soldier, Mackie has played Sam Wilson aka the Falcon. And it wasn't until 2021's The Falcon and the Winter Soldier that the actor finally got a lead role in a Marvel Studios project.
Years of appearing in The Hurt Locker, Renner and Mackie would share the screen in several MCU movies. These include Avengers: Age of Ultron, Avengers: Endgame, and most notably, Captain America: Civil War. In that movie, both Renner's Hawkeye and Mackie's Falcon find themselves facing their fellow heroes as teammates on the side of Evans' Captain America.
But they aren't the only future Marvel stars to appear in the film
Renner and Mackie might be the most high-profile Marvel stars to appear in The Hurt Locker. But they aren't the only ones. Although she has a smaller role as Renner's wife, Evangeline Lilly — who will return for Ant-Man 3 — pops up in the Oscar-winning drama. She and Mackie appear in 2015's Ant-Man, and Lilly, Renner, and Mackie all show up in Avengers: Endgame.
And although it's a small role early in the film, The Hurt Locker even features Guy Pearce. The actor memorably played Iron Man 3 villain Aldrich Killian in the MCU. He doesn't reunite with any of his former co-stars in the MCU. But Pearce's presence is just another indication of how The Hurt Locker might have influenced the powers that be at Marvel.