You Might Not Recognize Marvel Star Paul Rudd in This Sitcom
From Clueless to Marvel's Ant-Man and other notable projects, Paul Rudd has proven his varied acting ability over his long career. Rudd is known for his easy-going demeanor and charismatic personality on- and off-screen. In fact, many call him one of the most likable actors in Hollywood.
His charming and good-natured personality hasn't changed. But his body underwent a dramatic transformation for his role as a Marvel Cinematic Universe superhero in 2015. 
Who is Paul Rudd?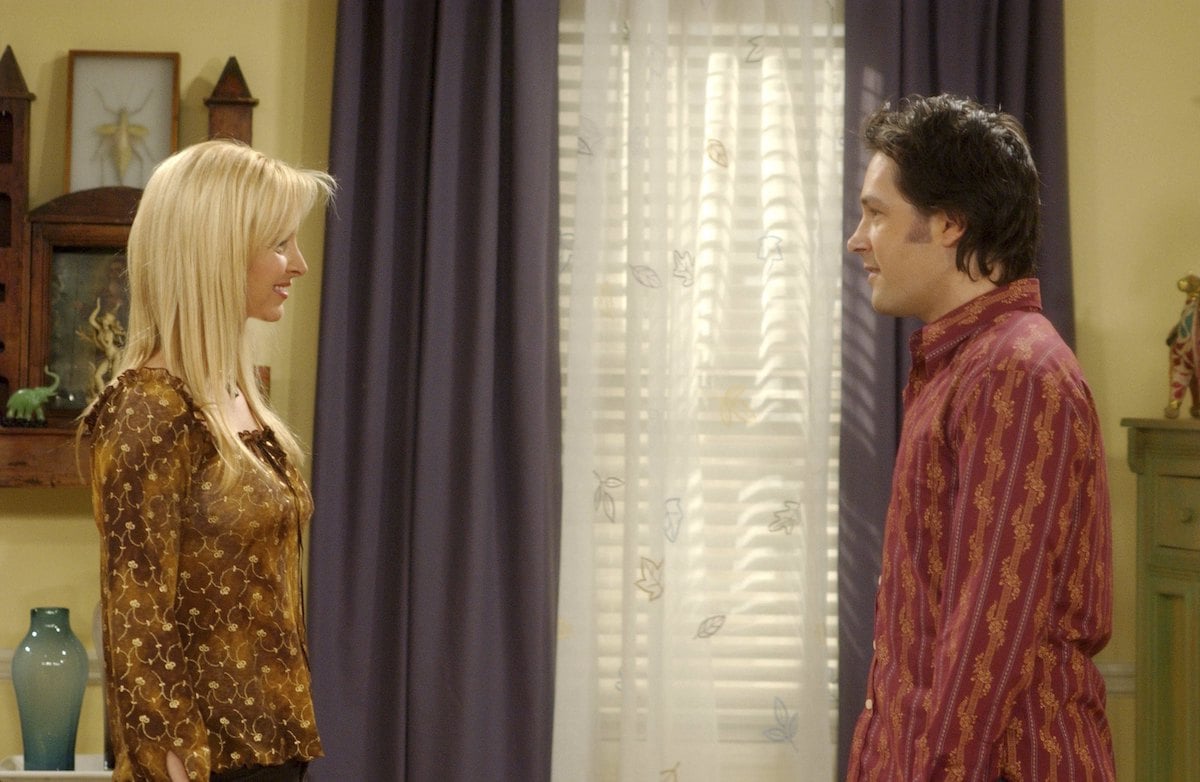 Paul Rudd was born in New Jersey in 1969. He spent much of his childhood in a Kansas City suburb. There, his mom worked as a sales manager for a local TV station, IMDb reports. He attended the University of Kansas, where he majored in musical theater. Rudd later studied at the American Academy of Dramatic Arts.
Rudd's acting debut was on the show Sisters in 1992, playing Kirby Quimby Philby. After appearing on the show for three years, Rudd left for a role in the hit movie Clueless. His star turn earned him wider recognition. 
From there, his career really took off, and he has been working steadily in the business for over 25 years. 
Paul Rudd can do comedy and drama
You can see some of Rudd's best comedic work in the Anchorman films, along with This Is 40, Our Idiot Brother, and I Love You, Man. Fans of the popular sitcom Friends widely love his portrayal of Mike Hannigan, who joined the cast in 2002. His character dates and eventually marries Lisa Kudrow's Phoebe Buffay.
Perhaps one of his most famous bits on the show happens after Mike and Phoebe get married. They argue about changing their names once Phoebe learns she can legally change hers to whatever she wants. She says she'll rename herself "Princess Consuela Banana Hammock." Mike decides to strike back by claiming he'll change his name to "Crap Bag" if Phoebe goes through with her proposed name change. Rudd's delivery of this line is particularly hilarious, and he is fantastic during his entire time on the show. 
His notable dramatic roles include Perks of Being a Wallflower, The Catcher Was a Spy, and The Fundamentals of Caring. Rudd proved his ability to play complex and emotional characters in dramas, solidifying his image as a dynamic actor. 
His dramatic body transformation for 'Ant-Man'
Any actor playing a superhero, especially for the MCU, can expect to undergo rigorous workouts and diets to achieve the ideal look for the role. Rudd was no exception. He told People he had "never exercised harder than this for an extended amount of time" for his role as Ant-Man. Rudd continued, "My day was centered around fitness and health, and that was kind of a first. Every other time I had to go about my day and try to find the time to work out … I was going to be held accountable for it, and there was a reason for doing it."
Rudd's workout consisted of gymnastics and other vigorous exercises to bulk him up and prepare him for the various moves Ant-Man would have to make throughout the film. As for his diet, Rudd said, "I didn't drink any alcohol [and] had no carbs," adding that this lifestyle is "almost … impossible to sustain."
Fans of Rudd's work can see him as the decidedly soft-bodied Mike Hannigan on Friends, streaming on HBO Max.