Marvel Phase 4: Which Other Marvel Movies Will Join the MCU?
Marvel Phase 4 is a brave new world for the Marvel Cinematic Universe. After rounding out "the Infinity Saga," the MCU is looking to broaden its scope in a different way. Part of the plan, fans presume, is to finally introduce the X-Men into the MCU. Meanwhile, rumors of a live-action Spider-Verse loom too. So could other Marvel movies start getting referenced in the MCU next?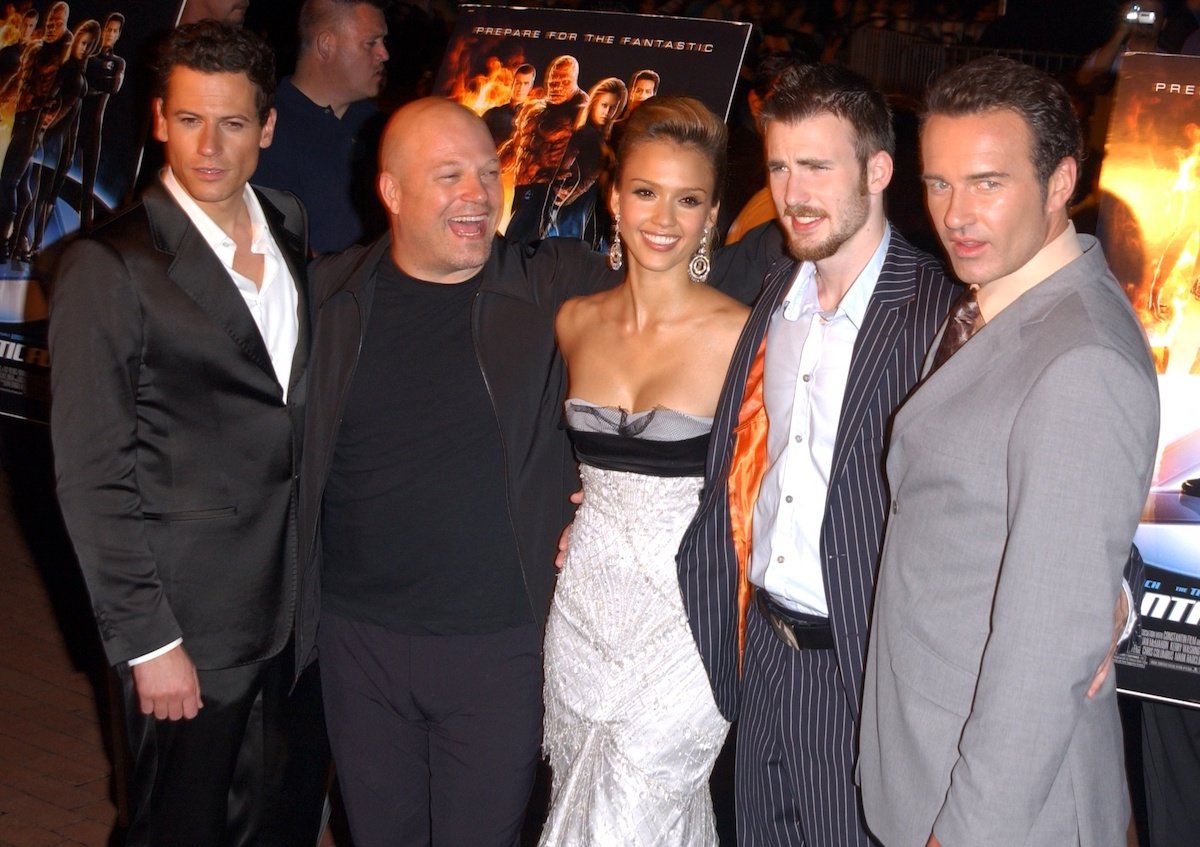 Marvel Phase 4 might bring in the Spider-Verse in 'Spider-Man 3'
Years before Robert Downey Jr. became Iron Man, Marvel movies were already storming the box office. Granted, the MCU took the Marvel brand to a whole new level. But nonetheless, 2002's Spider-Man — as well as predecessors like Blade and X-Men — led to a mini-explosion of film adaptations based on Marvel Comics in the early-to-mid-2000s.
With Marvel Phase 4 officially bringing the multiverse in, it's a clear opportunity to grandfather in earlier movies. For months, rumors have run rampant that Marvel Studios' upcoming Spider-Man 3 will feature previous versions of Peter Parker. Past stars such as Jamie Foxx and Alfred Molina are already confirmed. But are Tobey Maguire and Andrew Garfield onboard?
RELATED: MCU: New Rumor Might Reveal Marvel Studios' Plan to Reintroduce 1 of the Original X-Men
Kevin Feige produced many other Marvel movies in the 2000s
One common thread among many Marvel movies even way back then was Kevin Feige. Now the president of Marvel Studios, Feige left his fingerprints on many Marvel movies. 2000's X-Men — the movie which arguably set the stage for the MCU — was his first movie credit. He continued in that capacity for the first two X-Men sequels as well as four Spider-Man movies.
But with Marvel Phase 4, the MCU could reopen the doors for literally any previous incarnations of Marvel heroes. Perhaps Feige is a common link here. And if that's the case, fans hoping to see Chris Evans cameo as an alternate universe Human Torch might be in luck. After all, Feige produced both 2005's Fantastic Four and its 2007 sequel.
Other Feige-produced movies include the 2003 Hulk, Daredevil starring Ben Affleck, its spinoff Elektra, two different takes on The Punisher, and the poorly received Blade: Trinity. Of course, chances are slim the MCU will tie all these earlier Marvel movies in. However, it's fun to consider Feige might want to dust off an earlier project or two for a callback.
RELATED: The MCU Could Link Spider-Man to the X-Men By Adding Just 1 Marvel Character
'WandaVision' already directly referenced the 'X-Men' movies
Feige might very well be interested in restoring some old Marvel movies. Take WandaVision, for example. The Disney+ show started Marvel Phase 4 off in 2021. And rather than laying the groundwork for a fresh take on the X-Men, the show shocked viewers by reviving Evan Peters' version of Pietro Maximoff aka Quicksilver.
While Aaron Taylor-Johnson played the same character in Avengers: Age of Ultron, Peters played a more beloved version in three of Fox's X-Men movies. His surprise appearance on WandaVision seems to indicate the first real hint of the MCU multiverse. Is Marvel Phase 4 really reviving the existing X-Men movies in the MCU? Only time will tell.