Major 'Ms. Marvel' Cast Members Just Revealed Their Involvement in 'The Marvels'
In the next few years, fans of the Marvel Cinematic Universe have a lot to look forward to with Phase Four of the mega-franchise. Marvel will introduce many new characters in its upcoming projects, and some of them are already being included in highly anticipated projects.
It was announced that Iman Vellani, the actor playing Kamala Khan, also known as Ms. Marvel, will be making the jump from the small-screen to the big-screen. Vellani will first be starring in her own Disney+ show, Ms. Marvel, and then she will appear in the Captain Marvel sequel, The Marvels. Now, fans have learned that she will not be the only actor from Ms. Marvel to be featured in the film.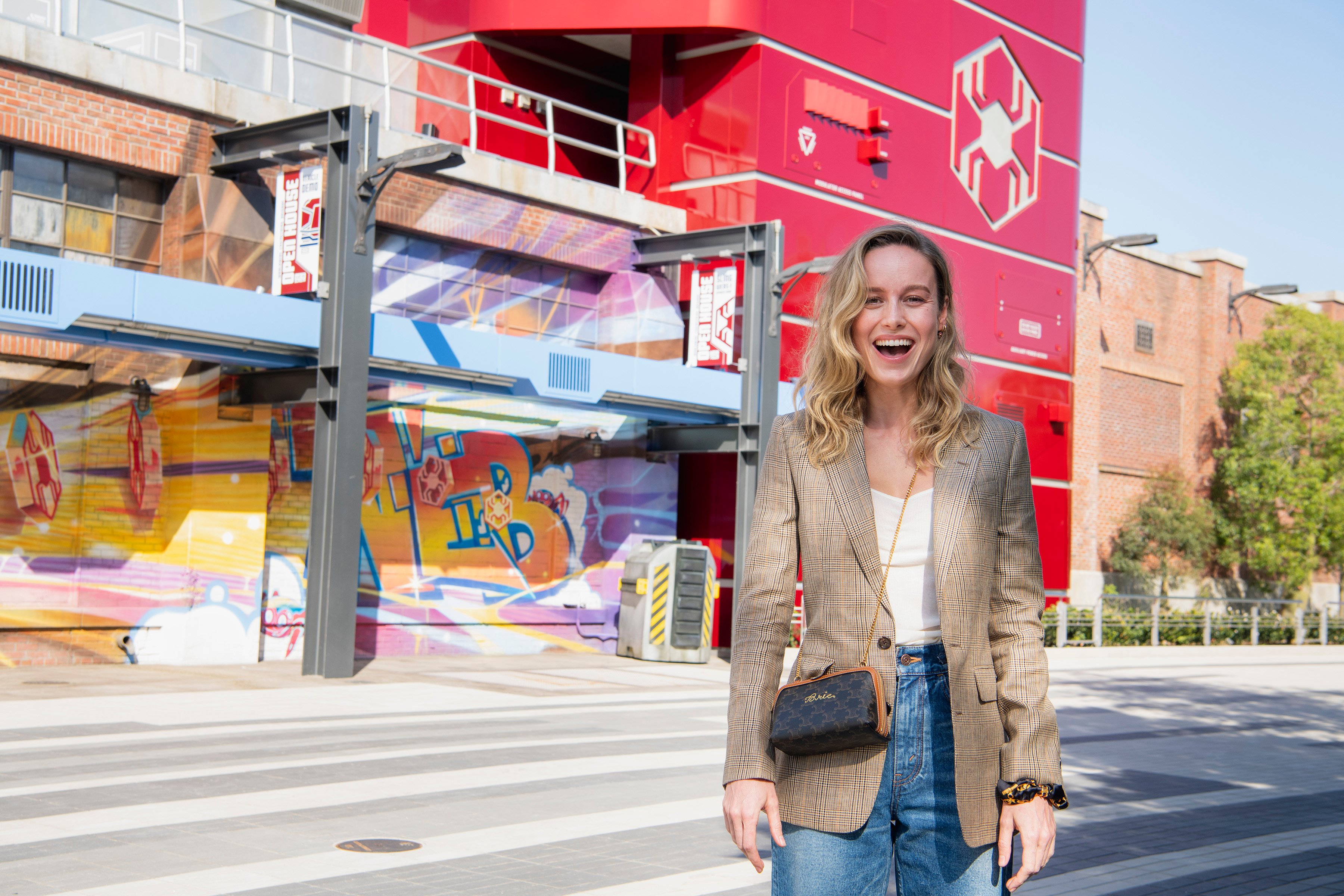 Who is confirmed to appear in the film?
According to ComicBook.com, Zenobia Shroff, the actor playing Kamala's mother in Ms. Marvel, took to Instagram to confirm her involvement in the Captain Marvel sequel. Shroff also suggested that the actors playing Kamala's father and brother, Mohan Kapur and Saagar Shaikh, respectively, have parts in the film.
The post is a picture of the London Eye. Shroff's caption describes her time in London, and she tags quite a few people, including Mohan Kapur and Saagar Shaikh. She ends the post with, "Big thank you to [Brie Larson], it was a pleasure to meet and work with you. You are a gracious, beautiful leader, and, of course, to the greatest of them all, Sam the man Jackson, it was the honor of a lifetime it truly was…"
Shroff's Instagram post has been deleted, though. Perhaps Kevin Feige gave her one of his famous phone calls? In any case, it's a good thing fans were able to obtain screenshots of the post before it was taken down.
Everything we know about 'The Marvels'
There is little known about The Marvels besides some of its cast members and its scheduled release date.
Brie Larson and Teyonah Parris will be reprising their roles as Carol Danvers and Monica Rambeau, respectively. As stated before, Vellani, Shroff, Kapur, and Shaikh will be playing their characters from Ms. Marvel. Zawe Ashton will join the cast as an undisclosed villain, and Park Seo-joon will be playing an unknown character.
The Marvels is currently in production and is scheduled to be released on Nov. 11, 2022.
What is 'Ms. Marvel' about?
As for Ms. Marvel, the Disney+ show is said to be premiering in late 2021 and consist of 6 episodes. The series will star Vellani in the titular role and will serve as set-up for the Captain Marvel sequel.
The synopsis is as follows, "The Marvel Studios original series centers on fan-favorite Kamala Khan — a 16-year-old Pakistani-American growing up in Jersey City. A great student, avid gamer, and voracious fan-fic scribe, Kamala has a special affinity for Super Heroes, particularly Captain Marvel. However, Kamala struggles to fit in at home and at school — that is, until she gets super powers like the heroes she's always looked up to. Life is easier with super powers, right?"
There is so much MCU content coming up to be excited about, and Kamala Khan is definitely a buzz-worthy character.
RELATED: 'Shang-Chi and the Legend of the Ten Rings' Clip Shows Connection to 'Black Widow'