Marvel's 'Eternals': A Deleted Scene Featured an Alternate Ending With Harry Styles
The ending of 'Eternals' almost looked a lot different, but the Marvel producers cut a scene with Harry Styles in favor of the ending in the final cut.
Many different revisions are made to Marvel movies before producers decide on the story they want to tell. And that's exactly what happened with Eternals, which once featured a now-deleted scene showing an alternate ending with surprise star Harry Styles.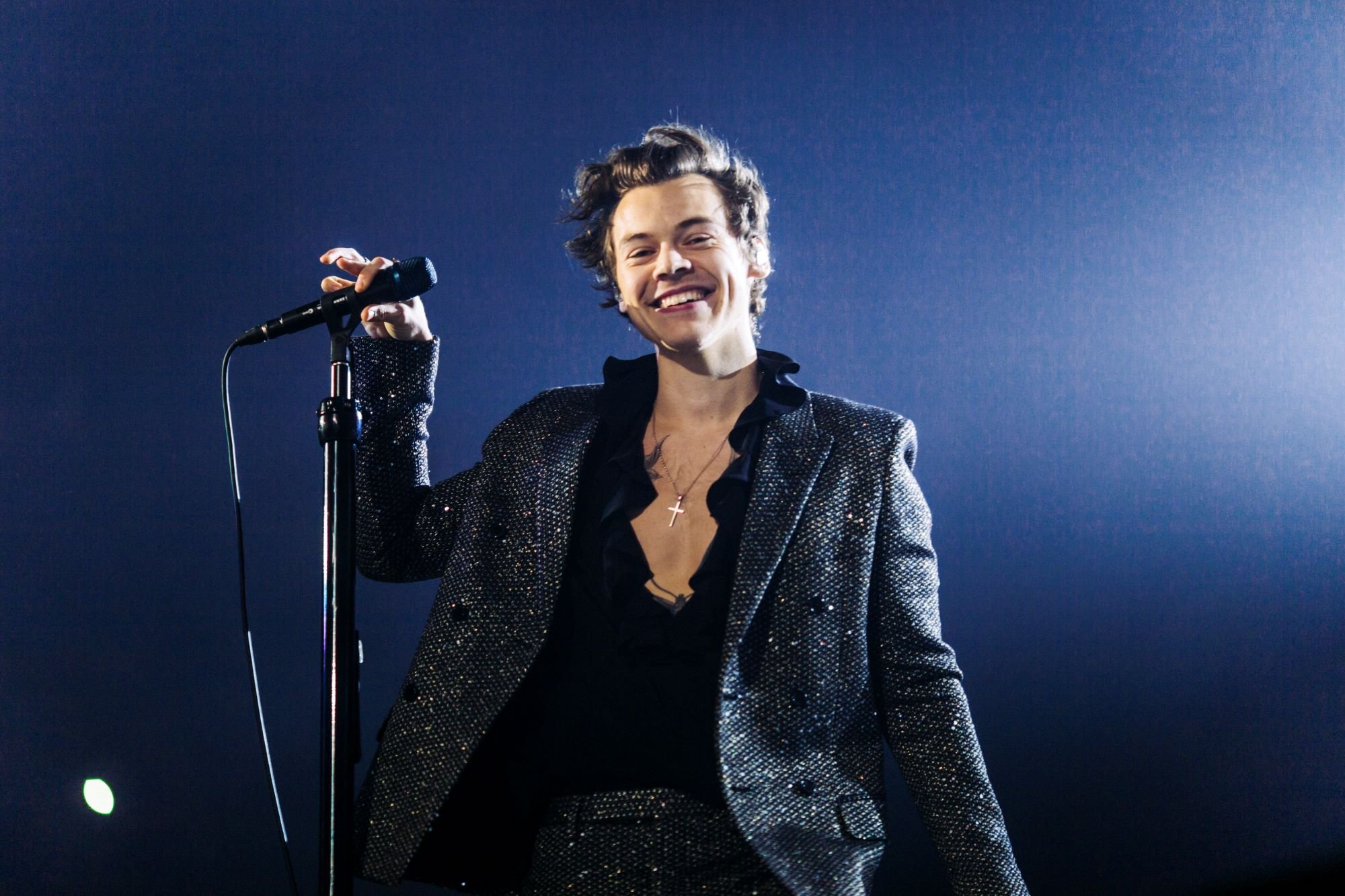 Harry Styles plays Eros in an 'Eternals' post-credits scene
Unfortunately, Harry Styles' appearance as Eros in Eternals leaked right before the Marvel Cinematic Universe movie premiered. But fans were still happy to see him appear in a Marvel film.
At the end of Eternals, Thena, Makkari, and Druig leave Earth to find other Eternals on different planets to warn them about the Celestials. Fans see the trio again in a post-credits scene when they learn that Arishem abducted Sersi, Phastos, and Kingo. Before they can set a route to find them, an intruder comes onto their ship.
Eros, an Eternal and Thanos' brother, along with his assistant, Pip the Troll, greet Thena, Makkari, and Druig. He tells them that he is there to help them find their friends.
A deleted scene in 'Eternals' showed an alternate ending for Eros
Lia McHugh, who plays Sprite in Eternals, revealed to Inverse that Chloé Zhao originally filmed a different ending for Eros. But they deleted the scene from Eternals.
"I actually didn't have a scene with [Harry Styles]," McHugh shared. "[His scene] was a scene that was cut. It was parallel to the very first scene of us arriving on Earth. It was an alternate ending that didn't end up working out. We shot it on the same day [as our scene] because it was virtually the same. It was the same shot. They were just switching out characters."
The actor added, "So I was shooting the first scene. He was shooting the last which ended up being cut. But we were on the soundstage, all of us together. Every time we were on break, we would talk. He was really cool. Some actors hide in their tents and want to be left alone, which is fine. You're working. I get it. But he was like, 'What's up everyone? Let's come in my tent.' He didn't want to be left alone."
Hopefully, Marvel will eventually release the Eternals deleted scene with Eros arriving on Earth.
Will the Marvel film get a sequel?
Of course, the deleted scene featuring Harry Styles from Eternals will make any Marvel fan giddy for more. So, it seems like it's only a matter of time before Marvel announces a sequel. However, the movie received many negative reviews when it came out in Nov. 2021, so anything is possible.
A few of the films' stars have made comments that indicated they would reprise their characters in future Marvel projects, though. Salma Hayek told Smallzy's Celebrity Small Talk Podcast, "I did sign multiple movie deals. It was kind of fun being part of this … secret society that you have to protect so fearlessly."
And Gemma Chan, while speaking with W Magazine, confirmed that she would play Sersi again. The actor revealed, "Yes. Marvel owns us for life. [Laughs]."
Eternals is now available to own on Digital, which includes deleted scenes.