Marvel's 'Eternals': Lia McHugh Is 'Very Excited' For the Film's Unannounced Sequel
Could the stars of 'Eternals' know something that fans don't know? Lia McHugh, who plays Sprite in the film, recently said that she is excited for an 'Eternals' sequel.
Marvel has not announced a sequel for Eternals yet, but one of its stars, Lia McHugh, is expecting them to in the future. The Marvel Cinematic Universe film received mixed reviews from critics and fans, but it still performed decently at the box office. Plus, Eternals received an extra boost of popularity after Disney+ added it to its streaming library. So, it would be surprising if fans never saw any of its characters in the MCU again.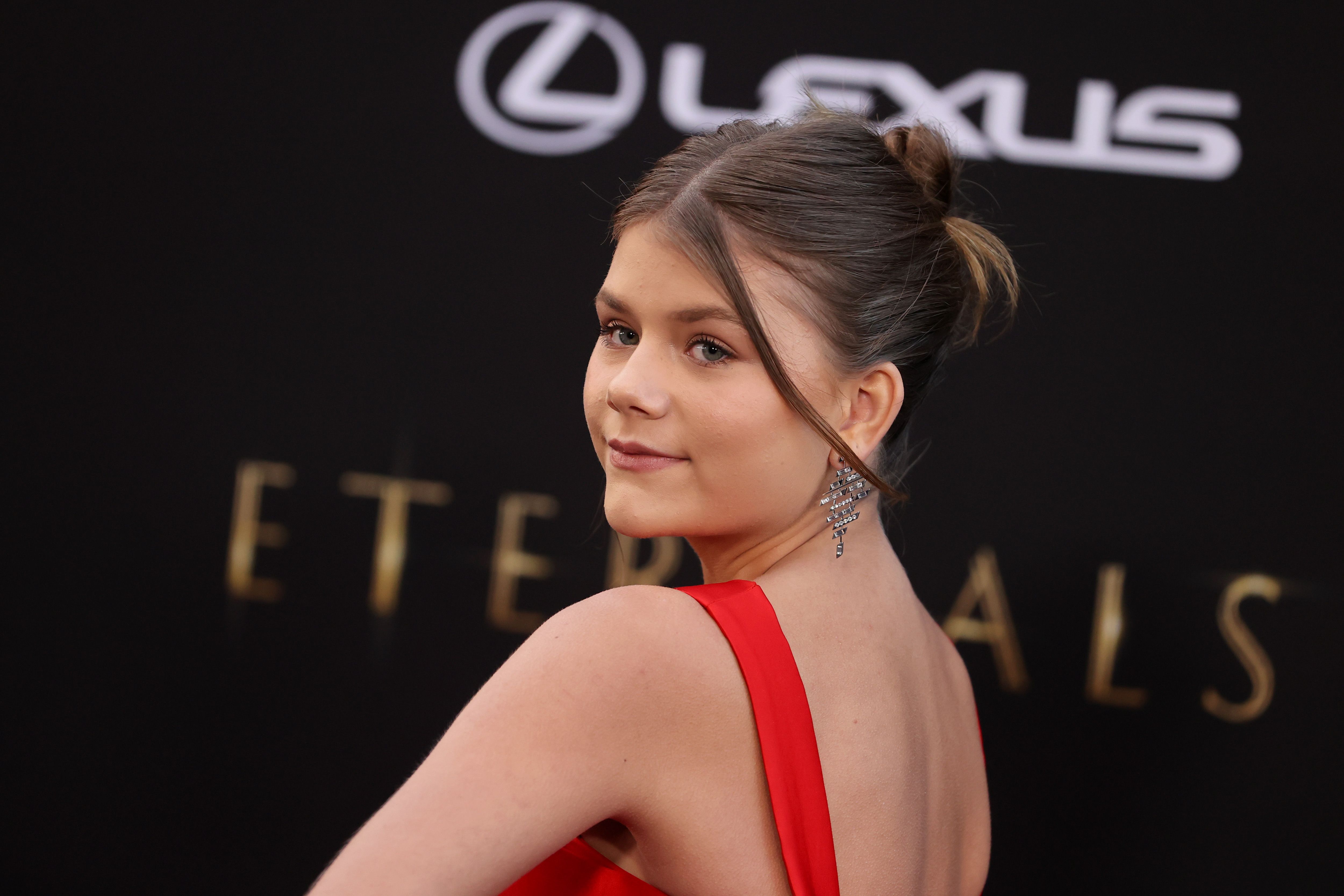 Lia McHugh plays Sprite in 'Eternals'
Before diving into the idea of an Eternals sequel, it's interesting to note where the first film left off of with Sprite, played by Lia McHugh. She is one of the 10 Eternals introduced in the MCU movie, and her powers include projecting life-like illusions. But, unfortunately for Sprite, she is an immortal stuck in the body of a 12-year-old girl. Unlike her fellow Eternals, she cannot live a normal adult life despite her actual age and maturity.
At the beginning of the film, Sprite lives with Sersi in London. When the Deviants return, they are forced to reunite with the other Eternals, including Sersi's former lover, Ikaris. As the film's events unfold, the audience learns that Sprite is in love with Ikaris. But due to her appearance, she could never act on her feelings.
When the movie revealed that Ikaris is actually the villain of the story, Sprite decided to stick by his side anyway. Once the Eternals stop the "Emergence," and Ikaris flies into the sun because he could not handle the guilt of his betrayal, Sersi forgives Sprite. She then turns Sprite into a human, which is what she has always wanted.
But now that Sprite is no longer an Eternal, it will be interesting to see how she fits into a theoretical sequel.
The actor is gearing up for an 'Eternals' sequel
During an interview with ComicBook.com, Lia McHugh addressed whether or not Marvel would include her in an Eternals sequel.
"Yes, it's very exciting," she shared. "I can't wait to read the scripts when it happens. It's probably going to not be for a while, but I'm ready for it."
And while speaking with Comic Book Movie, McHugh theorized what Sprite might be up in an Eternals sequel.
She said, "I'm not sure. I'm not sure if she has powers, if she doesn't have them, so I'm not sure what she could do to help. I would think she would want to help her family. I feel like especially because I think she owes them one."
Other 'Eternals' actors have implied that a sequel may be in the works
Besides Lia McHugh, a couple of other Eternals actors have expressed that their contracts with Marvel are not complete.
While speaking with W Magazine, Gemma Chan, who plays Sersi, confirmed that she would play her character again. The actor said, "Yes. Marvel owns us for life. [Laughs]."
Salma Hayek, who plays Ajak in Eternals, told Smallzy's Celebrity Small Talk Podcast, "I did sign multiple movie deals. It was kind of fun being part of this … secret society that you have to protect so fearlessly." So even though Ajak died in the first film, fans could still see her pop up again in the MCU.
While awaiting news regarding a sequel, fans can stream Eternals on Disney+.