Marvel's 'Eternals' Star Gemma Chan Reveals the MCU Character She Wants Sersi to Team up With, '[They] Would Have a Lot of Fun Together'
Gemma Chan's Eternals character, Sersi, has been around for centuries. But, like all of the Eternals, Sersi is not allowed to interfere in human matters unless the Deviants are involved. And that is why Marvel fans have never seen Sersi in the Marvel Cinematic Universe before. But now that the Deviants have resurfaced in Eternals, could audiences see Sersi fighting alongside an established superhero in future MCU films?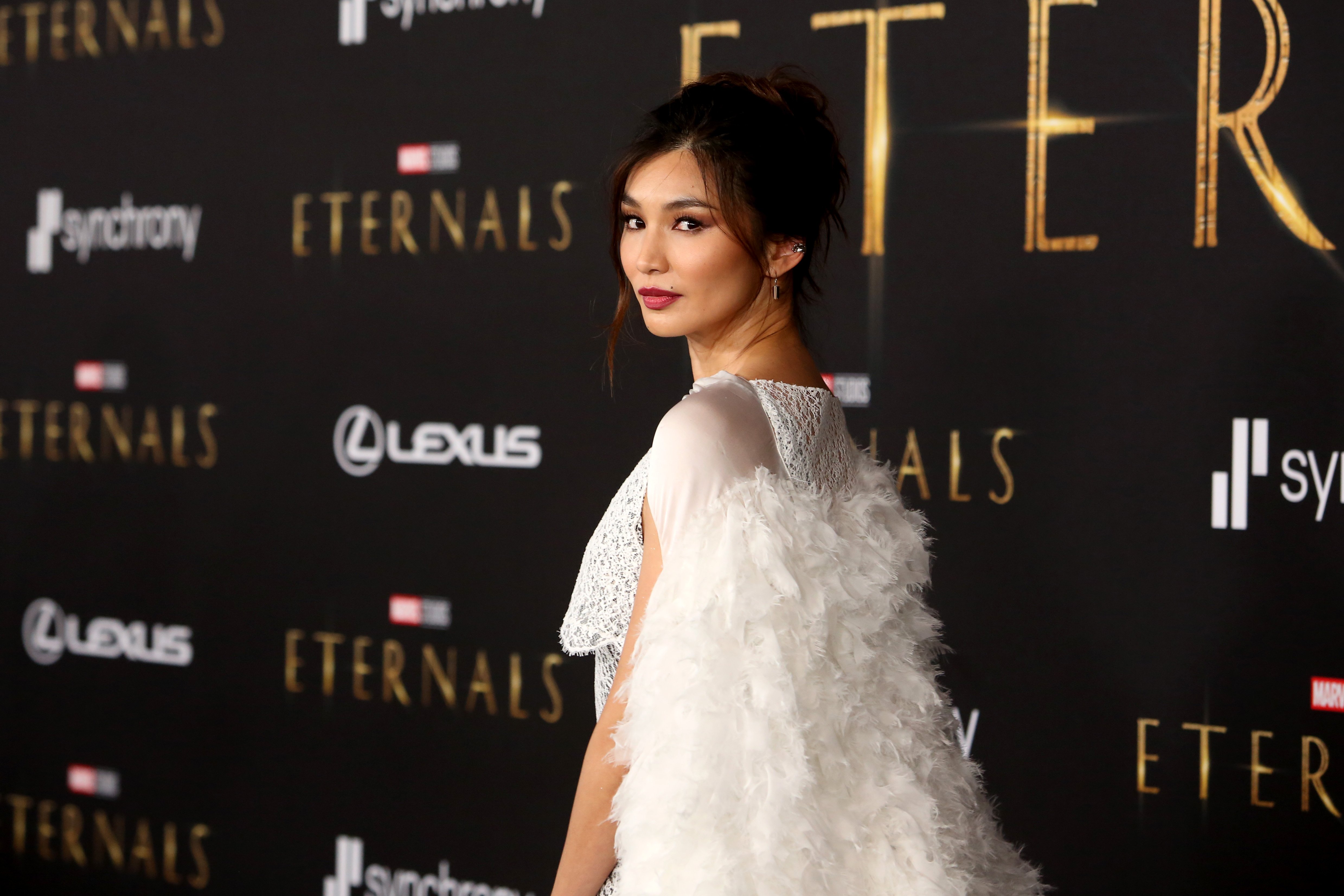 Gemma Chan plays Sersi in 'Eternals'
While some Marvel fans might recognize Gemma Chan from when she played Minn-Erva in Captain Marvel, she will play an entirely new character in Eternals.
Chan stars as Sersi, an Eternal with the power to manipulate inanimate matter and who is deeply fascinated by humans. In the film, she disguises herself as a museum curator to blend in on Earth. Sersi is also dating Kit Harrington's character, Dane Whitman. Although, she has been in love with Richard Madden's character, Ikaris, for centuries.
In a ComicBook.com interview, Gemma Chan described Sersi's character arc. She explained the film is "a bit of a coming of age story for her." Chan continued, "She doesn't even really know the extent of her powers. She doesn't necessarily trust her instincts. [Sersi] has a lot of doubt. But by the end of the film, she really comes into her own, and she really learns to harness her power."
Which MCU character does Gemma Chan want Sersi to meet?
Since Eternals serves as an introduction to this new group of superheroes, fans wonder when and where they will see the Eternals next. Of course, many of the actors remain tight-lipped about their Marvel future. At the very least, though, Gemma Chan can divulge who she would want to see her Eternals character team up with.
During the interview with ComicBook.com, Chan said, "The Eternals have been on Earth for the last 7,000 years, so they could've had several run-ins with various different characters. I actually really think that Sersi and Valkyrie would have a lot of fun together."
Near the end of Avengers: Endgame, Thor appoints Valkyrie as the ruler of New Asgard. The next time Valkyrie, played by Tessa Thompson, will show up in the MCU is in Thor: Love and Thunder. Since the fourth Thor film is currently in production, it's unlikely Sersi will appear in it. Perhaps Sersi and Valkyrie can team up in a future movie, though.
'Eternals' comes to theaters on Nov. 5
The synopsis for Marvel's latest film reads, "Marvel Studios' Eternals features an exciting new team of superheroes in the Marvel Cinematic Universe, ancient aliens who have been living on Earth in secret for thousands of years. Following the events of Avengers: Endgame, an unexpected tragedy forces them out of the shadows to reunite against mankind's most ancient enemy, the Deviants."
Eternals stars Gemma Chan, Richard Madden, Kumail Nanjiani, Lia McHugh, Lauren Ridloff, Brian Tyree Henry, Barry Keoghan, Don Lee, Salma Hayek, and Angelina Jolie as the Eternals.
Fans can watch Gemma Chan as Sersi when Eternals premieres on Nov. 5 exclusively in theaters.