Marvel's 'Eternals' Star Kumail Nanjiani Slams Critics of the Film's Inclusion of LGBTQ Characters
Marvel's Eternals features a diverse ensemble cast. It includes the first deaf superhero and the first openly gay superhero in the Marvel Cinematic Universe. Ahead of the film's release, angered fans posted negative reviews for the film because of the LGBTQ characters in Eternals. But one of Eternals' stars, Kumail Nanjiani, addressed these criticisms on his Twitter account.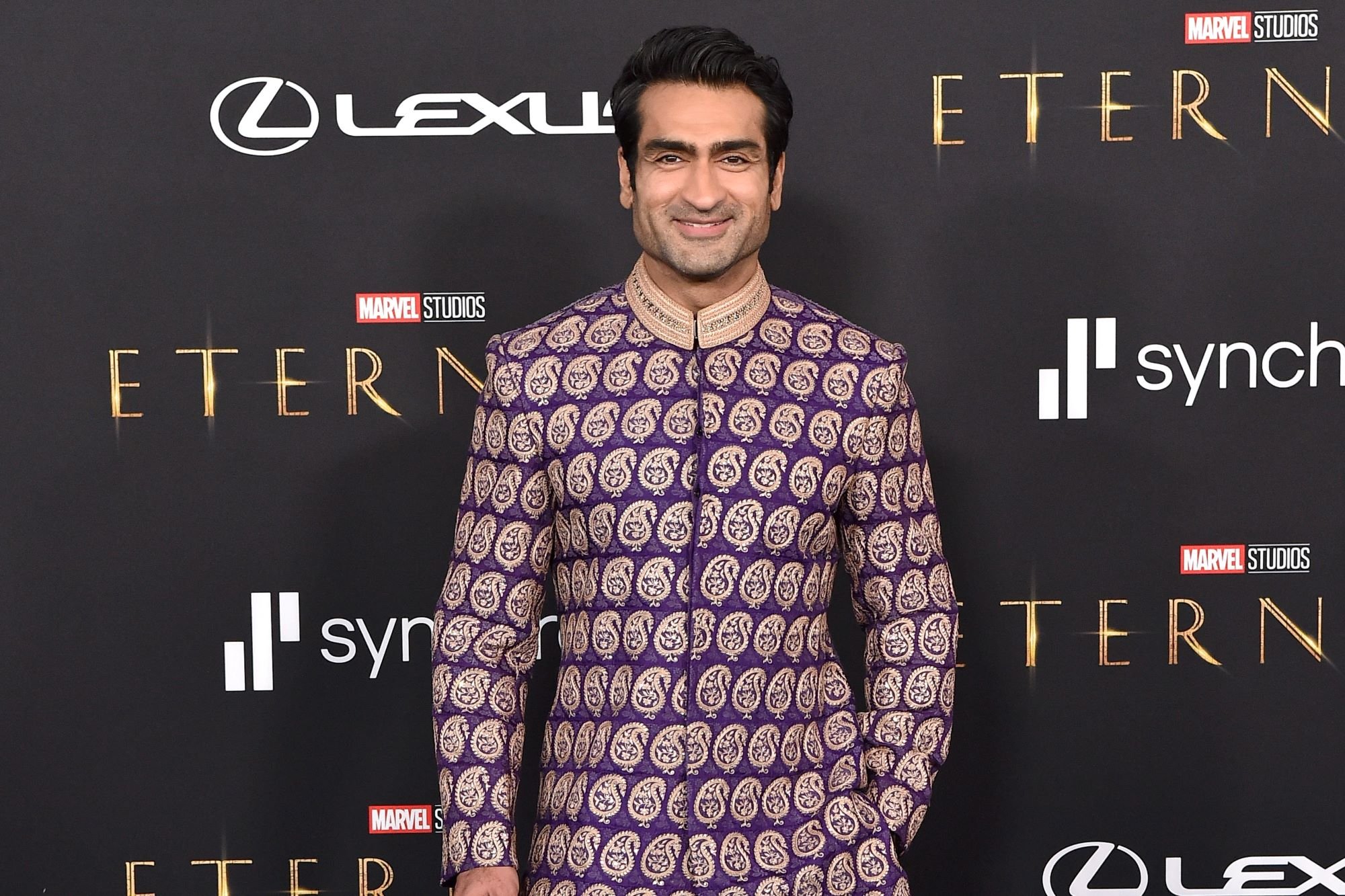 'Eternals' star Kumail Nanjiani calls out the negative reviews
Kumail Nanjiani called out the criticism of Eternals' inclusion of LGBTQ characters on his social media on Oct. 28. Reportedly, some Marvel fans review bombed the film on its IMDb page, which caught the attention of Nanjiani. The negative reviews seemed to pertain to the fact the Brian Tyree Henry's character in Eternals, Phastos, is openly gay, which is a change from the comic books.
In a now-deleted tweet, Nanjiani wrote, "Looks like we're upsetting the right people. Eternals opens November 5th."
Phastos is the first openly gay superhero in a Marvel Cinematic Universe film
Eternals, the latest installment in Phase 4 of the MCU, will be the first time a same-sex couple appears in a Marvel Studios film. Phastos is married to a man named Ben, played by actor Haaz Sleiman, and the two of them have a son. As mentioned before, that makes Phastos the first gay superhero in the MCU.
During an interview with Variety, director Chloé Zhao discussed a scene where Phastos shares a passionate kiss with his husband before he leaves his family to save the world. She praised Henry and Sleiman for their work in the scene, saying, "…they've created, I believe, each of my actors, this big narrative of their character leading up to that moment."
She continued, "We can talk forever about it, but it's important to have space on set to let the human part, not the actor part, to come out. And in order to do that, I have to step back. I just need to navigate it and nudge it. And if you work with an actor that doesn't quite feel comfortable giving you that, you have to do a bit more."
The Eternals director added, "But Brian was exceptionally brave. I know it was scary. It was not easy. But he knows how important it was. And it was worth it. We all felt something when we were there."
'Eternals' comes to theaters on Nov. 5
Eternals' premise reads, "After the return of half the population in Avengers: Endgame ignites 'the emergence,' the Eternals — an immortal alien race created by the Celestials who have secretly lived on Earth for over 7,000 years — reunite to protect humanity from their evil counterparts, the Deviants."
Eternals features an ensemble cast who all play never-before-seen characters in the MCU. The film stars Gemma Chan, Richard Madden, Kumail Nanjiani, Lia McHugh, Lauren Ridloff, Brian Tyree Henry, Barry Keoghan, Don Lee, Salma Hayek, and Angelina Jolie as the Eternals.
Eternals premieres on Nov. 5 exclusively in theaters.