Marvel's 'Eternals' Star Lauren Ridloff Hilariously Reveals That a Mysterious 'Man in a Trench Coat' Delivered Her Scripts
Marvel is nothing if not secretive about their projects. But, according to 'Eternals' star Lauren Ridloff, Marvel is even protective over the scripts with their actors.
The powers that be at Marvel Studios are known to enforce tight security when it comes to protecting their secrets. And as the Marvel Cinematic Universe gets bigger, the harder it is to keep surprise scenes and appearances close to the chest. So, Marvel has had to take extra precautions when handing out their secrets, even from the actors who star in their projects. One of the stars of Eternals, Lauren Ridloff, recently told a hilarious story about one of the steps Marvel takes to make sure there are no leaks of their films.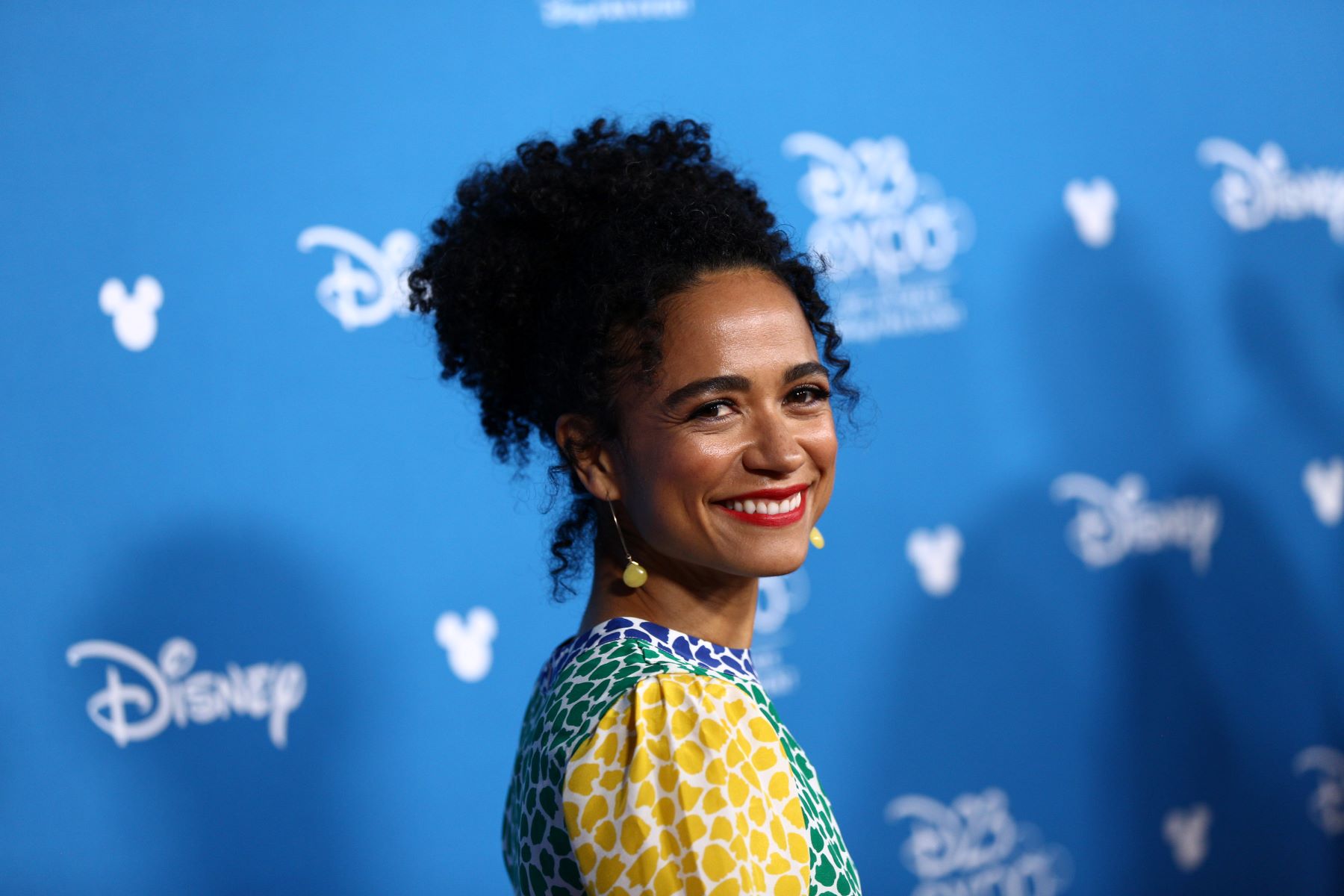 Lauren Ridloff describes the secretive way her 'Eternals' scripts were delivered to her
During an interview with Elle, Lauren Ridloff discussed the secrecy behind the making of Marvel's Eternals. Ridloff said, "They had a man in a trench coat—I'm not making this up, I'm not kidding—a man in a trench coat who'd come over to my house at 11 at night with new script pages, in a manila envelope. You had to trade them off with the old script pages. Then he'd just walk off into the night. It was very undercover, covert."
A man in a trench coat delivering scripts to actors sounds kind of cliché, but also just the sort of thing Marvel would do to protect its secrets.
Salma Hayek, who plays Ajak in the film, also commented on how Marvel dealt with its scripts. Hayek said, "It freaked me out and I hated it and I was angry about it. They didn't want me to keep the script. I'd make my notes and they'd take it away. They give you another one, but they take the [old] one. I like to keep my stuff. You say, 'Oh my God, what if I go to jail?' I couldn't write my notes there. That's my whole process. They would take away the script, and I was offended."
Well, at least Lauren Ridloff was not the only one getting their Eternals scripts taken away by a man in a trench coat.
Lauren Ridloff plays Makkari in 'Eternals'
Marvel's Eternals marks the debut of many characters and actors in the MCU, including Lauren Ridloff as Makkari. Ridloff, as a deaf actor, will play the first deaf superhero in the MCU.
Makkari is one of the Eternals, and she possesses the power of super-speed. In the comic books, Makkari is a white hearing male, but for the MCU's adaption of the superhero, Makkari is a deaf woman of color.
During the Elle interview, Lauren Ridloff commented on the importance of Eternals. She said, "With this film though… I think it's an opportunity for us to show representation on the screen. It's clear, it's not hidden. Obviously, our differences are apparent: our race, our culture, our values, our abilities. But I think our representation, it doesn't carry the story. It's not the point of the story, but it's still refreshing. It's new."
'Eternals' is Marvel's next film in Phase 4 of the MCU
Eternals stars Gemma Chan as Sersi, Richard Madden as Ikaris, Kumail Nanjiani as Kingo, Lia McHugh as Sprite, Lauren Ridloff as Makkari, Brian Tyree Henry as Phastos, Barry Keoghan as Druig, Don Lee as Gilgamesh, Salma Hayek as Ajak, and Angelina Jolie as Thena. Oscar-Award winning filmmaker Chloé Zhao directed the film.
Eternals' premise reads, "After the return of half the population in Avengers: Endgame ignites 'the emergence,' the Eternals — an immortal alien race created by the Celestials who have secretly lived on Earth for over 7,000 years — reunite to protect humanity from their evil counterparts, the Deviants."
Catch Lauren Ridloff in Eternals when it premieres on Nov. 5 exclusively in theaters.