Marvel's 'What If…?' Is Just As Important to MCU as 'Loki', Executive Producer Says
What fans believed was going to be a fun animated project from Marvel Studios, separate from its films and live-action television shows, might be critical to the Marvel Cinematic Universe after all. But the world should know by now that almost everything is connected in this current Marvel world. And What If…? no exception.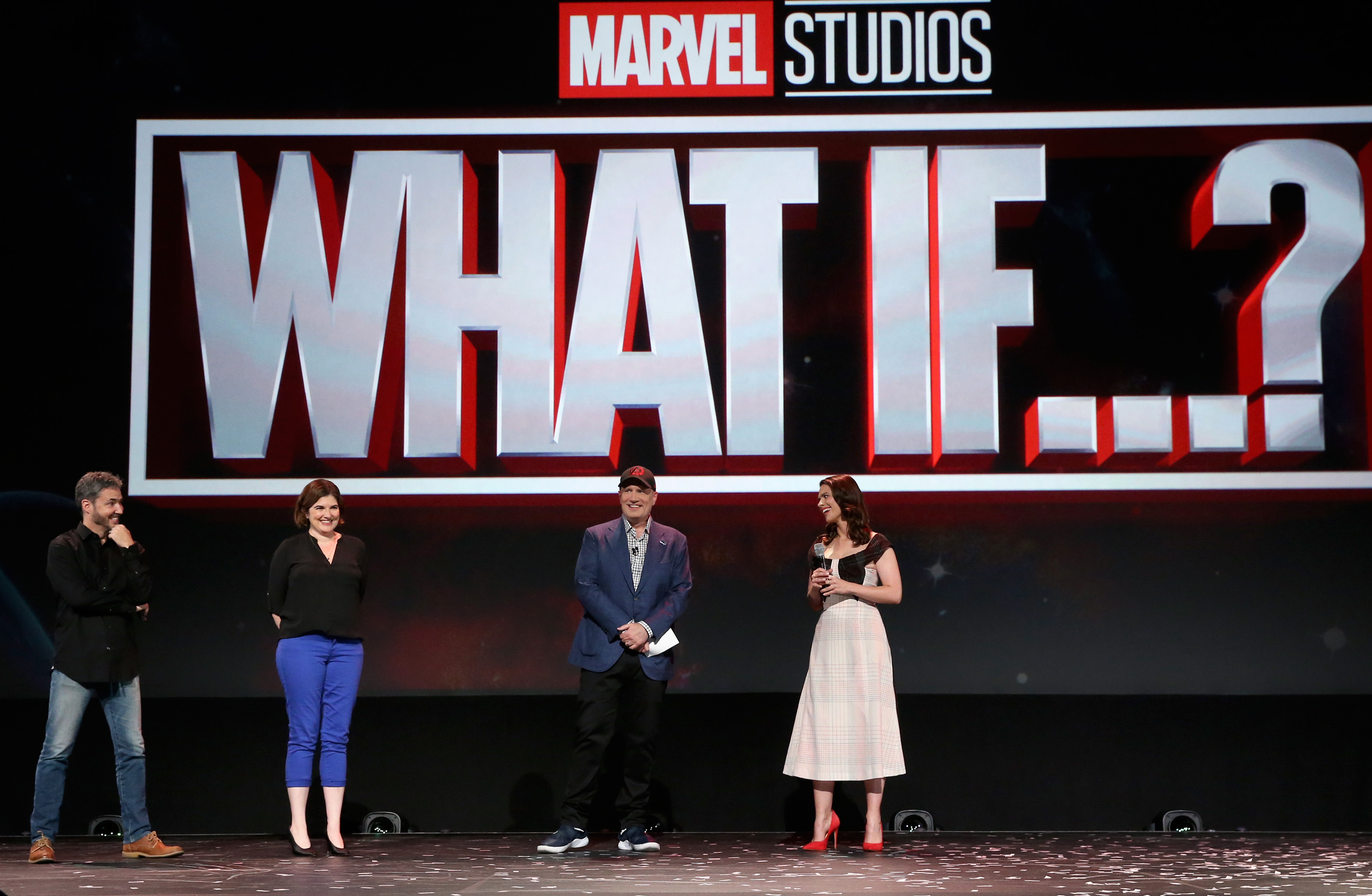 The multiverse is making its way to the MCU
The Marvel multiverse has been teased for a while now, ever since Evan Peters showed up in WandaVision (even though he turned out to be a random man and not Peter Maximoff). But Loki is where the multiverse came into full force after Sylvie killed He Who Remains during its season 1 finale. After that, it was clear that this would be a prominent theme going forward in both Marvel films and television shows.
Audiences looked toward Spider-Man: No Way Home and Doctor Strange in the Multiverse of Madness, though, to continue the multiverse story. Now, fans have reason to believe that the new Disney+ series, What If…?, might directly tie into Phase Four of the MCU, thanks to comments made by one of the show's producers.
What 'What If…?' producer had to say about the show's place in the MCU
According to ComicBook.com, executive producer Brad Winderbaum said, "It's no coincidence that the show picks up right after Loki…The multiverse has erupted in every possible direction," during a virtual press event. He also stated that What If…? "is as important as any other and is woven into that tapestry" when discussing the show in relation to the other Marvel projects.
So, while we are all having fun watching Peggy Carter become the super soldier Steve Rogers was supposed to become and T'Challa as Star-Lord, all of these What If…? stories have a greater meaning.
What If…? shows what the world of Marvel might look like if the multiverse was to come into play. There are so many different scenarios for the characters fans know and love that the possibilities are endless. But if and when the multiverse is torn open and these multiple worlds find out about one another, that is when chaos will ensue. Whether that is thanks to Scarlet Witch, Loki, Doctor Strange, or Spider-Man is up for debate.
When and where will these new Marvel characters and stories show up again?
Though it has been teased that some of What If…?'s alternate universe characters will show up in the live-action media from Marvel, we can only speculate what that may look like. The Powers That Be are remaining tight-lipped about the details surrounding the future of the What If…? characters.
Could audiences see Hayley Atwell suit up as Captain Carter in Doctor Strange in the Multiverse of Madness? Will Josh Brolin return as a reformed Thanos? Will the serial killer who murdered the Avengers hunt down the rest of the universe's heroes?
All of these possibilities could make any fan giddy, but we will just have to wait and see. After all, surprising its audience is what Marvel Studios does best. One thing we do know is that the multiverse is here, and it will forever change the course of the MCU.