'Matlock': Why Producers Allowed Andy Griffith Only Some of His 'Griffith Show' Co-Stars to Appear on the Legal Drama
The courtroom mystery series Matlock represented for Andy Griffith his second successful TV win, both in ratings and critical acclaim.
Once the actor got settled into his role as the tetchy and high-priced defense lawyer Ben Matlock, he began inviting some of his old The Andy Griffith Show co-stars to join him.
Producers, however, quickly put a stop to that.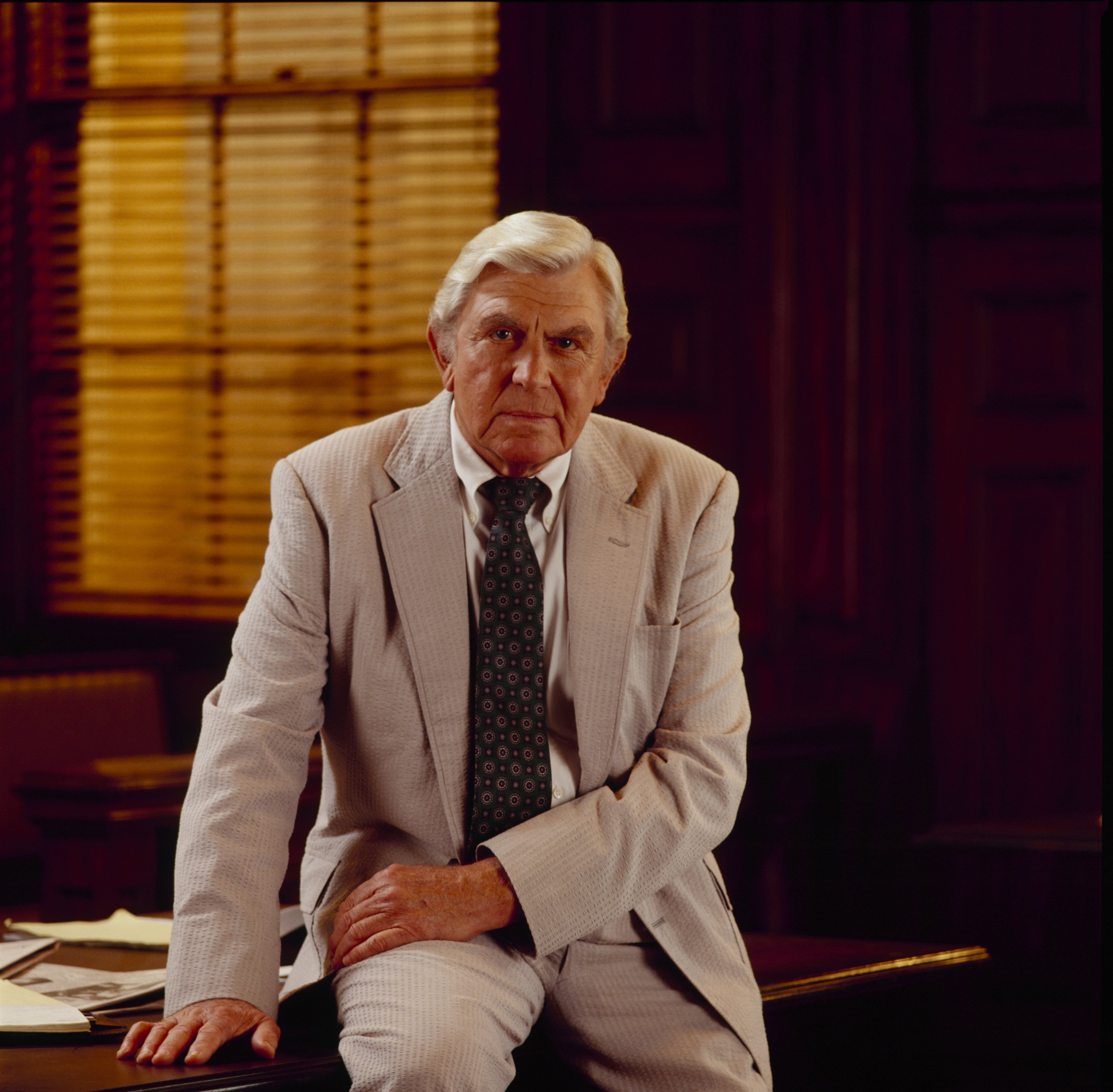 'Matlock' was a success right off the bat
After The Andy Griffith Show ended in 1968, the show's star drifted from one television series to another, hoping to replicate the achievement of his first show.
Griffith tried his hand at the comedy-drama Headmaster in 1970; another comedy, The New Andy Griffith Show in 1971; police show Adams of Eagle Lake in 1975, canceled after two episodes; the sci-fi series Salvage 1 in 1979; and 1980's short-lived family drama, The Yeagers.
With Matlock, Griffith's luck finally changed.
"Matlock aired at 8:00 p.m. Tuesday nights, opposite ABC's Who's the Boss? and Growing Pains, both top 10 shows in the 1986-87 season," Daniel de Visé wrote in Andy and Don: The Making of a Friendship and a Classic American TV Show. "Our job was to come in a strong second," producer Joel Steiger told de Visé. "And we did it, forever. We knew almost immediately that this show was going to be successful and was going to continue."
Griffith began inviting his 'Griffith Show' co-stars to 'Matlock'
Starting in Matlock's first season, Griffith had old friends from The Andy Griffith Show guest star on his successful new series.
Betty Lynn, who played Thelma Lou on the Griffith Show took the part of Matlock's secretary for four episodes.
Helen Crump actor (and real-life) former girlfriend Aneta Corsaut portrayed a judge on the series in a few episodes.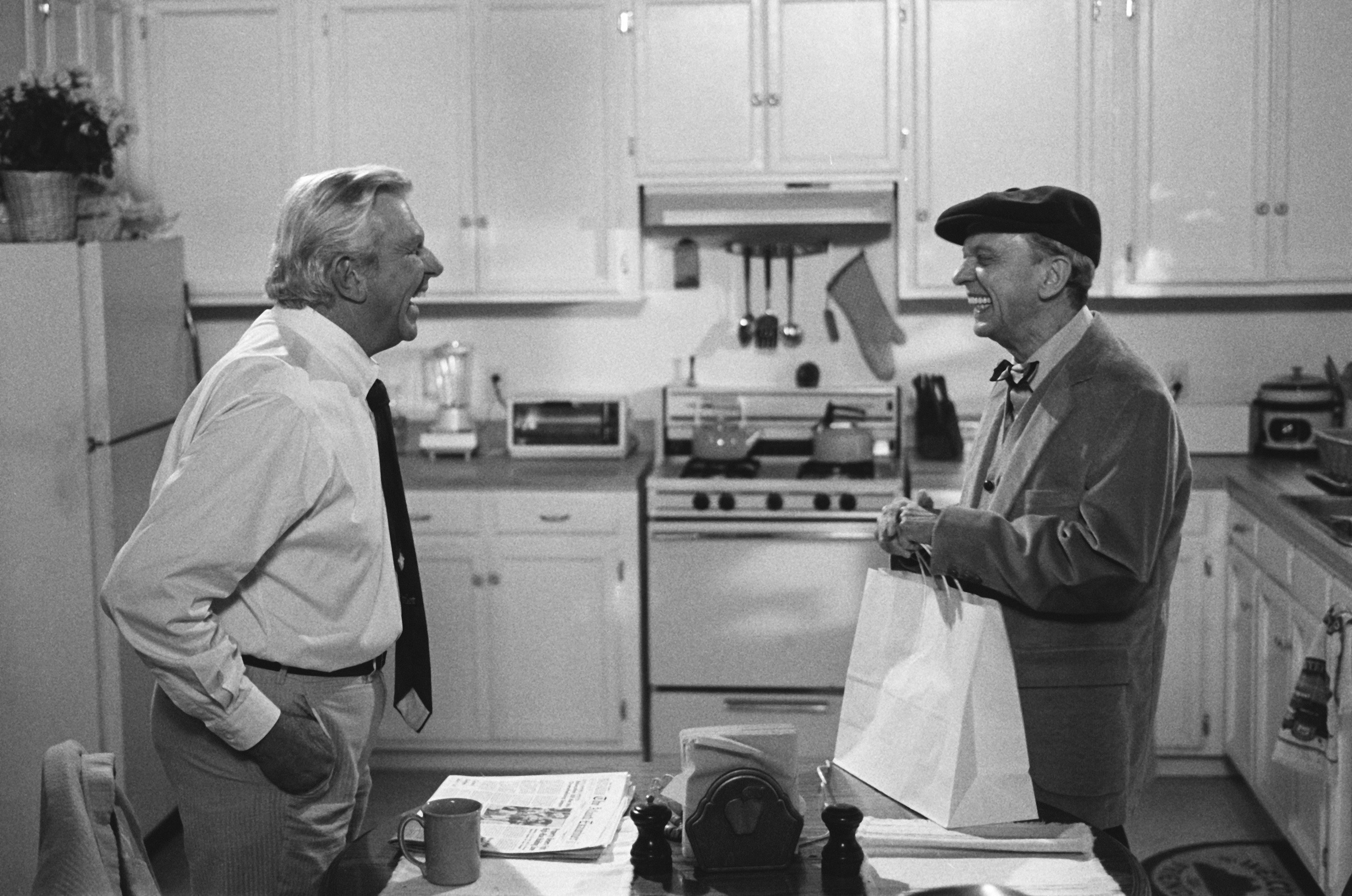 RELATED: 'Matlock': The 2 Hit Spin-Offs That Came Out of Andy Griffith's Legal Drama
The guest that created the most fanfare with his appearance, however, was Don Knotts, who came on the show as Matlock's next-door neighbor Les Calhoun. With a press conference heralding Knotts' arrival, excitement was stirred among the Griffith Show's fans. And Griffith himself was delighted.
"Andy fussed over Don," producer Dean Hargrove told de Visé. "Don's eyesight was failing and Andy was enormously protective of him. I think we had over-sized scripts made."
"It was the same impulse that had driven Andy, three decades earlier on the Griffith Show, to demand that Don have his own seat at the writing table," the author wrote.
'Matlock's producer wanted to avoid 'Mayberrying' the legal drama
With the steady parade of Griffith Show actors stopping in to Matlock, one producer grew worried, according to de Visé.
"Joel Steiger, who was taking over day-to-day business on Matlock, watched the creeping 'Mayberry-ization' with growing unease," he wrote. "Andy seemed intent on re-creating his greatest television success on Matlock, even if it imperiled the success of his comeback."
Steiger told de Vise: "He wanted to put Don on the show. I didn't know how we were going to use him, because Don as a character could really only be Andy's friend. We came to the conclusion that we would not use him in every episode. And we'd use him as a friend who stopped by the office, and stuff like that…I didn't want to rip the show apart just to have Don in it."
In the end, Knotts' character was eliminated from the drama, as the brief comedic moments weren't working.