Matt Damon Reveals John Krasinski's Hilarious Reaction to His Biggest Career Mistake
Matt Damon first rose to widespread fame in the late 1990s, thanks to Good Will Hunting. Then in his late twenties, Damon and Ben Affleck won an Academy Award for writing the drama. And both actors have gone on to tremendous success over the years. However, Damon famously could have been way more successful than he is now. And his Promised Land co-star had a hilarious reaction to Damon's biggest career mistake.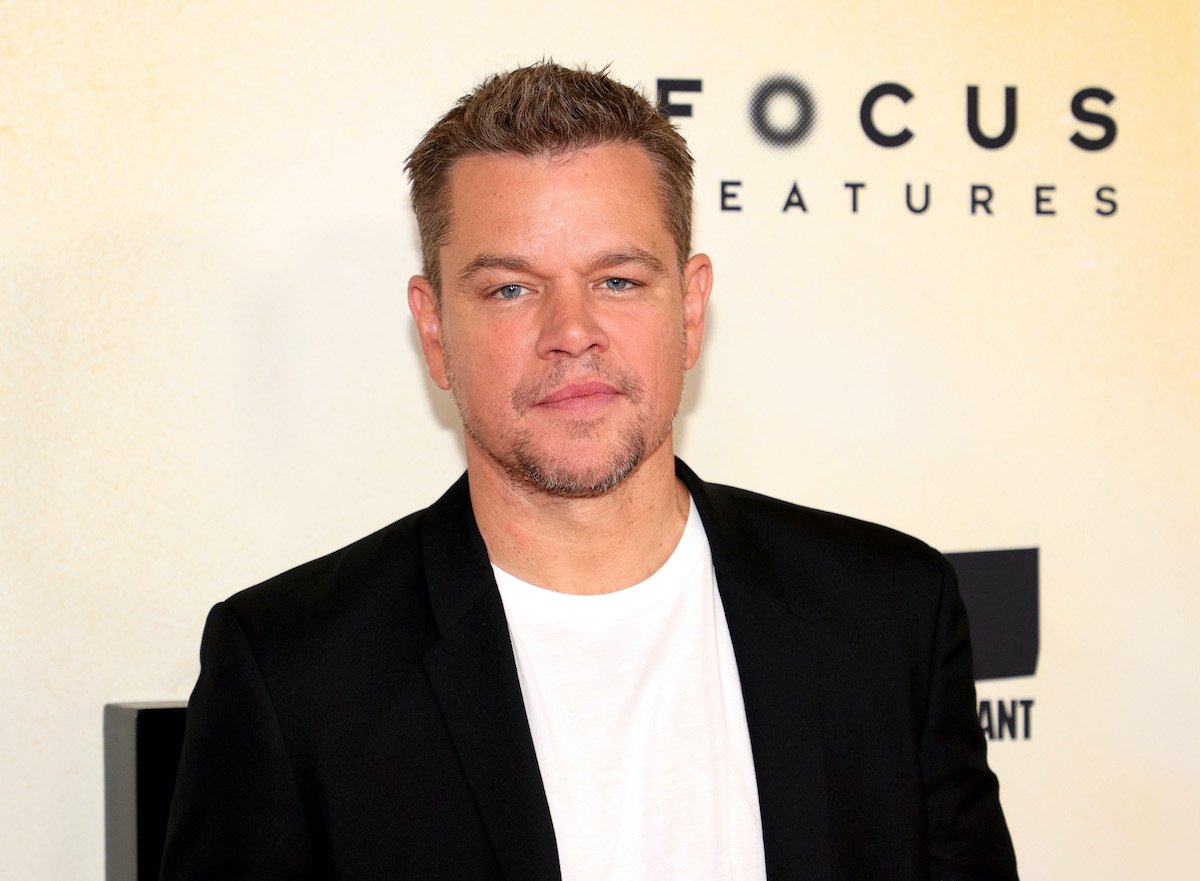 Sam Worthington starred as Jake Sully in 'Avatar'
As it turns out, Damon was originally offered the chance to star in James Cameron's 2009 hit Avatar. Of course, calling the movie a "hit" is a gross understatement. Cameron's highly anticipated follow-up to Titanic, Avatar — against all odds — even topped it at the box office. According to Box Office Mojo, Avatar earned $2.8 billion worldwide and reclaimed its title as the biggest worldwide release from Avengers: Endgame in 2021.
Damon turned down the lead role of Jake Sully in Cameron's movie. And Sam Worthington — a less-known star who would co-star in Terminator Salvation the same year as Avatar — took the role instead. Worthington went on to star in 2010's Clash of the Titans, its 2012 sequel, and 2016's Hacksaw Ridge. But he's still most famous for starring in Avatar, a franchise he's set to return to in Cameron's four upcoming sequels.
John Krasinski couldn't believe Matt Damon's decision
Since Damon has revealed he struggles to find movies he wants to be involved in, fans might wonder why the actor would reject Avatar. In a recent appearance at the Cannes Film Festival (via Deadline), Damon fielded a question about that. And the missed opportunity is so much worse than anyone could imagine.
"I was offered a little movie called Avatar. James Cameron offered me 10 percent of it. I will go down in history… you will never meet an actor who turned down more money."
Damon claims he rejected the role because he was committed to the Bourne movies. A few years after Avatar released, Damon worked with Krasinski on a 2012 movie called Promised Land. And Krasinski's response highlighted just how much of an impact an Avatar-sized fortune would have had on Damon's life.
"Nothing would be different in your life if you had done Avatar, except you and me would be having this conversation in space," Krasinski said, according to Damon.
How much would Matt Damon have made from 'Avatar'?
No doubt the "10 percent" Cameron offered Damon would have amounted to a significant chunk of change. Based on 10 percent of Avatar's box office grosses, the actor would have walked away with well over $250 million from playing Jake Sully. Of course, Damon is doing just fine, but that still likely stings a bit even now.
It's unclear whether Worthington received an ownership in the movie. But given his relatively unknown status at the time, such an offer probably wasn't part of Cameron's pitch. However, now that the filmmaker is developing Avatar sequels, perhaps Worthington's agent managed to negotiate that into his new contract.