Matt Damon Reflects on Saying No to Lead Role in 'Avatar': 'You Will Never Meet an Actor Who Turned Down More Money'
Matt Damon has appeared in plenty of big-budget movies over the course of his career. He's starred in the Ocean's and Bourne franchises, as well as films such as Ford v Ferrari, The Martian, and Elysium. But there was one mega-popular movie he passed on, a decision that cost him millions of dollars. 
Matt Damon turned down a role in 'Avatar'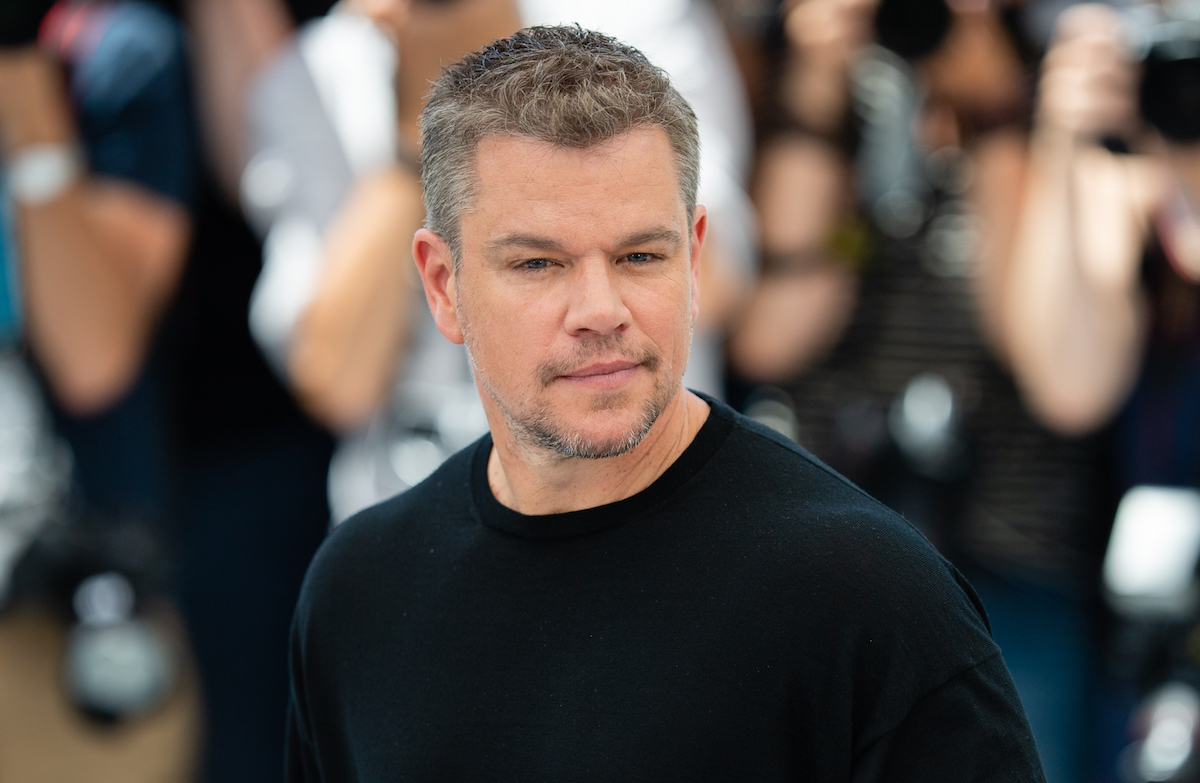 Damon gave a masterclass at the 2021 Cannes Film Festival where he discussed making the choice to pass on the part of Jake Sully in Avatar. 
"I was offered a little movie called Avatar, James Cameron offered me 10% of it," the Oscar winner recalled (via Deadline). "I will go down in history … you will never meet an actor who turned down more money."
The 2009 flick ended up earning $2.8 billion at the global box office. It is the highest-grossing movie of all time. 
Why the 'Ocean's 11' star said no to James Cameron 
Damon explained that saying no to Avatar was a tough choice. But at the time, he was working on the Bourne movies, and he made a "moral" decision not to walk away from his commitment. 
After the Good Will Hunting star turned down the Jake Sully role, Cameron turned to the relatively unknown Sam Worthington, who starred opposite Zoe Saldana in the movie. Both actors will reprise their roles in the long-awaited Avatar sequels, which are due out in 2022 and 2024. 
Matt Damon could have earned $250 million from 'Avatar' 
This isn't the first time Damon has opened up about passing on the chance to star in what would become the biggest movie of all time. 
"Jim Cameron offered me Avatar," he told GQ in a 2019 interview. "And when he offered it to me, he goes, 'Now, listen. I don't need anybody. I don't need a name for this, a named actor. If you don't take this, I'm going to find an unknown actor and give it to him, because the movie doesn't really need you. But if you take the part, I'll give you 10% of…'" 
Damon's Ford v Ferrari co-star Christian Bale was being interviewed at the same time, and reacted to Damon's anecdote with a shake of the head. (Bale himself is no stranger to turning down high-paying roles. He was offered $50 million to suit up as Batman for a fourth time but said no.) 
"It would be 'Matt Damon saves the world' had you said yes there," the Batman Begins star said.
So how much would Damon have earned had he said yet to Cameron? GQ estimated his slice of the Avatar profits at $250 million. 
Despite missing out on a massive payday, Damon didn't appear to have any regrets. 
"[M]y kids are all eating," he told GQ. "I'm doing OK."
Check out Showbiz Cheat Sheet on Facebook!