Matt Damon: 'The Talented Mr. Ripley' is Getting a Reboot. See Which TV Star is Taking Over
Tom Ripley in The Talented Mr. Ripley is one of Matt Damon's quintessential roles. Released in 1999, the psychological thriller showed the world a different side to the Boston actor. Though he played mean and villainous in School Ties and smart in Good Will Hunting, it was the first time audiences saw Damon's calculating and sinister side.
Set in the 50s, The Talented Mr. Ripley follows the titular character as a grifter living in New York hired by a wealthy father to bring his son home from Italy. Jude Law and Gwyneth Paltrow joined Damon as Dickie Greenleaf and his fiance Marge respectively.
The film is officially getting a remake entitled Ripley. The upcoming TV series will take inspiration from all five of Patricia Highsmith's Ripley novels. However, there are already a few differences between the two screen adaptations.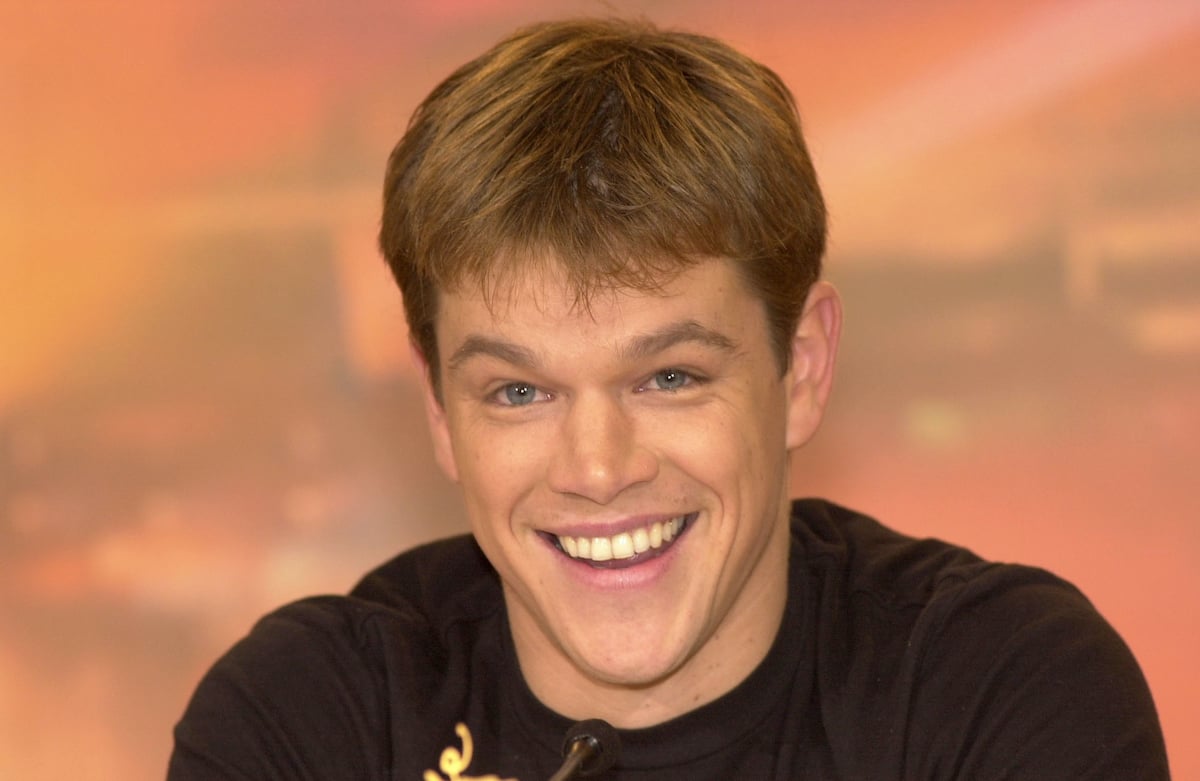 Matt Damon transformed to be in The Talented Mr. Ripley
Highsmith's novels gained notoriety in the 50s and 60s. In addition to her Ripley novels, the author wrote The Price of Salt and Strangers on a Train. The former title was eventually turned into the 2015 film Carol and is considered the first lesbian novel with a happy ending. Alfred Hitchcock directed the film adaptation of Strangers on a Train.
With the film version of The Talented Mr. Ripley, a few things were different. Damon had to lose 30 pounds to play the role. "I have to run six miles a day. I can't eat this food," he said in interviews. Damon also noted, "I have to learn how to play the piano. That's just a checklist, a shopping list of things you have to do every day."
Damon wore makeup all over his body to appear pastier than Law and Paltrow. He also learned to play piano for the role. "When I first heard Matt was going to do the song himself, I assumed we were going to have to re-voice him, " music supervisor Graham Walker admitted. "But he was extraordinary. His version of the song has beauty, pathos. You can't believe he's not a professional singer."
Andrew Scott is Taking Over for Matt Damon
Stepping into Matt Damon's shoes and Ripley's square spectacles for the Showtime remake is none other than Fleabag's Hot Priest, Andrew Scott. The Irish actor is also known for playing Moriarty, Benedict Cumberbatch's arch-nemesis on Sherlock.
Scott is 44. Damon played the role at age 28. This is where Highsmith's other novels come in. Deadline claims that Ripley's showrunner and writer, Steve Zaillian, will pull from all five books in Highsmith's series to "show Ripley's progression from con artist to serial killer."
Dakota Fanning will play Gwyneth Paltrow's role of Marge. Jude Law's Dickie Greenleaf will be taken over by Johnny Flynn from 2020's Emma and Stardust.
'The Talented Mr. Ripley' differed from Highsmith's novel
It is likely the TV series will pull more directly from the first book than the 1999 film did, as a few fundamental changes were made from book to theater screen.
None of Ripley's back story in the books made it into the movie, making Damon seem more calculated. Cate Blanchett's Meredith is not in the novel, while Jack Davenport's Peter is completely changed in the film. Peter is a minor character in the story as Ripley is not supposed to have friends or lovers in the source material.
RELATED: Matt Damon Risked His Life to Lose 50 Pounds in 100 Days for a Role