Matthew Gray Gubler's Haunted House Has an Active Ghost He's Had to Run From
You probably know him best as Dr. Spencer Reid from Criminal Minds. But Matthew Gray Gubler is more than just another actor. He started his career as a model and is also an author and a talented visual artist. That's not all that's interesting about Gubler. He owns a home that seems to have some secrets of its own. And one night, some strange things happened, giving him his own ghost story to tell.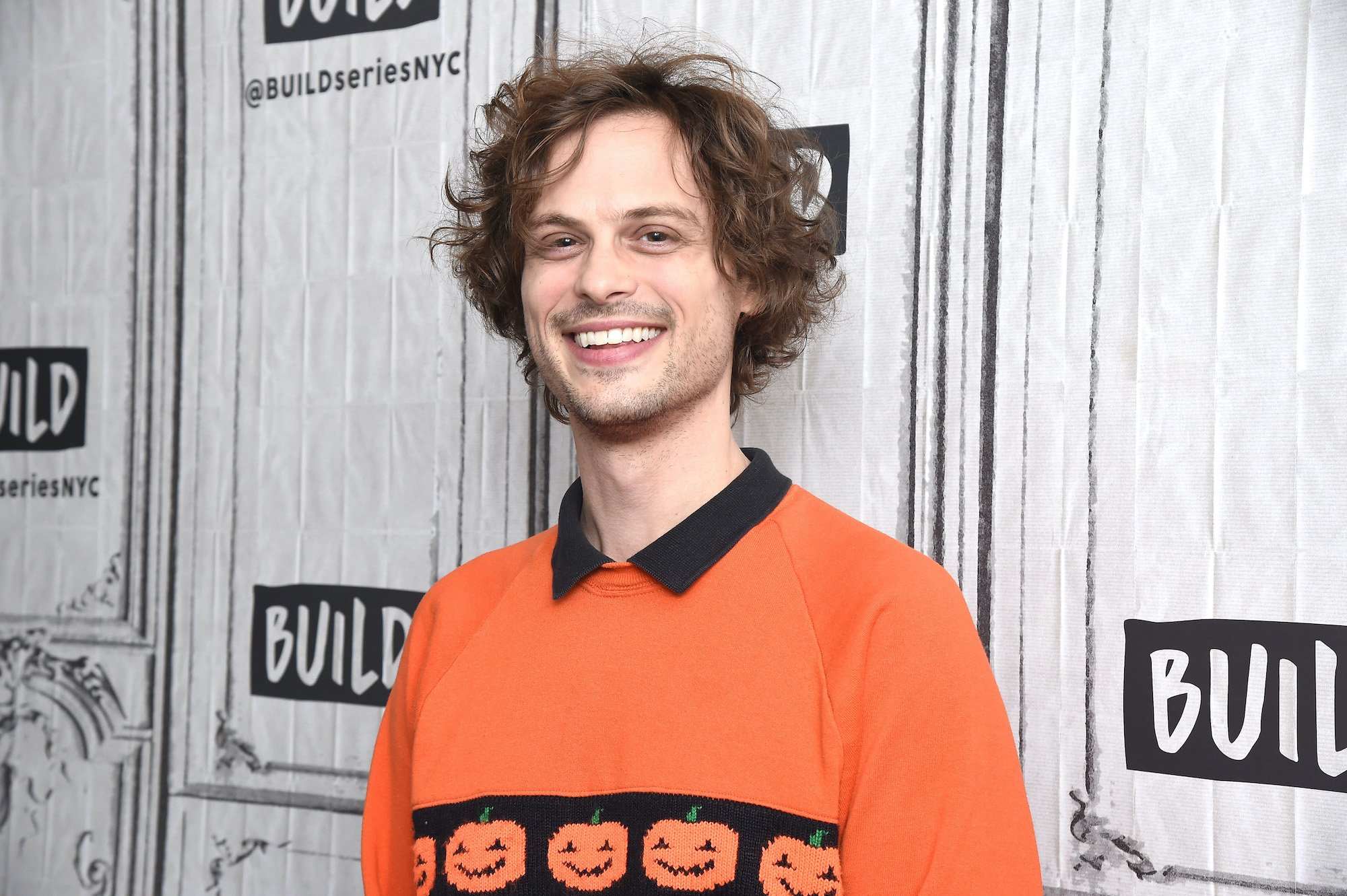 Matthew Gray Gubler's strange road to Hollywood
RELATED: Why Matthew Gray Gubler Is Self-Financing A Pagan Comedy
According to Biography, Gubler grew up in Las Vegas, and as a child, he had no plans to pursue acting. He attended a high school called Las Vegas Academy of International Studies, Performing, and Visual Arts and majored in drama, but he still didn't intend to be an actor.
He thought that studying drama would help him become a better speaker, which would give him a boost in a future career as a lawyer or something similar. However, he found that he enjoyed acting more than he expected. After graduating, he ended up at New York's Tisch School of the Arts, studying filmmaking.
While he was there, a modeling agent spotted him on the street, and they offered him work. Within two years, he was in demand as a model, but he was still interested in filmmaking. He managed to get an internship with director Wes Anderson in 2004. This connection quickly led to work as an actor, and within a year he landed his role on Criminal Minds.
From Las Vegas to Los Feliz
RELATED: Matthew Gray Gubler Movies and TV Shows: Where Else You Can See the 'Criminal Minds' Star
Gubler's career has been busy and eclectic ever since. He voiced Simon in two Alvin and the Chipmunks movies and starred in other films, including (500) Days of Summer. He also wrote and illustrated a kids' book called Rumple Buttercup: A Story of Bananas, Belonging, and Being Yourself. It was a New York Times bestseller. Gubler not only grew up in Las Vegas, but his family has deep roots there.
According to The Things, they have lived there for generations, going back to when the town had only 10,000 residents. Despite this long connection with Las Vegas, Gubler has made his home elsewhere. With his busy acting career, it only makes sense that he has settled in California, in the artsy Los Angeles neighborhood of Los Feliz. And like so much of his life, his home has more than you might expect. 
'Creepy stuff' in his home
RELATED: The Most Disturbing 'Criminal Minds' Episodes of All Time
In an interview with BuzzFeed, Gubler discussed his home. He said it was once owned by John Barrymore, and it had a 1920 style with stained-glass decor — and oh, by the way, it's also haunted. Apparently, when he'd just moved into the house, a friend took a picture of it from the outside. When she later developed the film, the picture showed a mysterious little girl looking out of a window.
Around the same time, Gubler was awakened one night by a strange sound.  "I woke up to the sound of ch — ch — ch —ch-ch-ch-ch-ch-ch-ch-ch-ch — yayyyyyy! Like, kids cheering? I was like, what the heck is that? I put it out of my mind, and then it started up again." Hearing the sound a second time, he realized it was a timer from a game he had on the shelf in the next room.
He explained further, "it was being wound and going off by itself, which I don't understand how that could physically happen … It's not like a button, you know? It's an actual, you need gravity and force to turn it, but, so I ran upstairs. Creepy stuff like that." If the ghost stories about Gubler's home sound scary, don't worry about him. "I like haunted things," he said. Sounds like he's found the perfect home.