Matthew Morrison Used the Joker as Inspiration for His Grinch and People Are Disturbed by the 'Sexual' Energy He's Giving off
Matthew Morrison made his current claim to fame as the sometimes overzealous Spanish teacher on Fox's Glee. He was in the business for years before that, though, getting his start in different productions, originating the role of Link Larkin in the Broadway musical Hairspray in 2002. 
But now the former Will Schuester isn't rapping the "Thong Song" anymore. Instead, he's painting the town green this holiday season and taking on the role of The Grinch. And a lot of people have an issue with how it came across. 
Matthew Morrison took on the role of The Grinch in NBC's 'Dr. Seuss's The Grinch Musical Live!'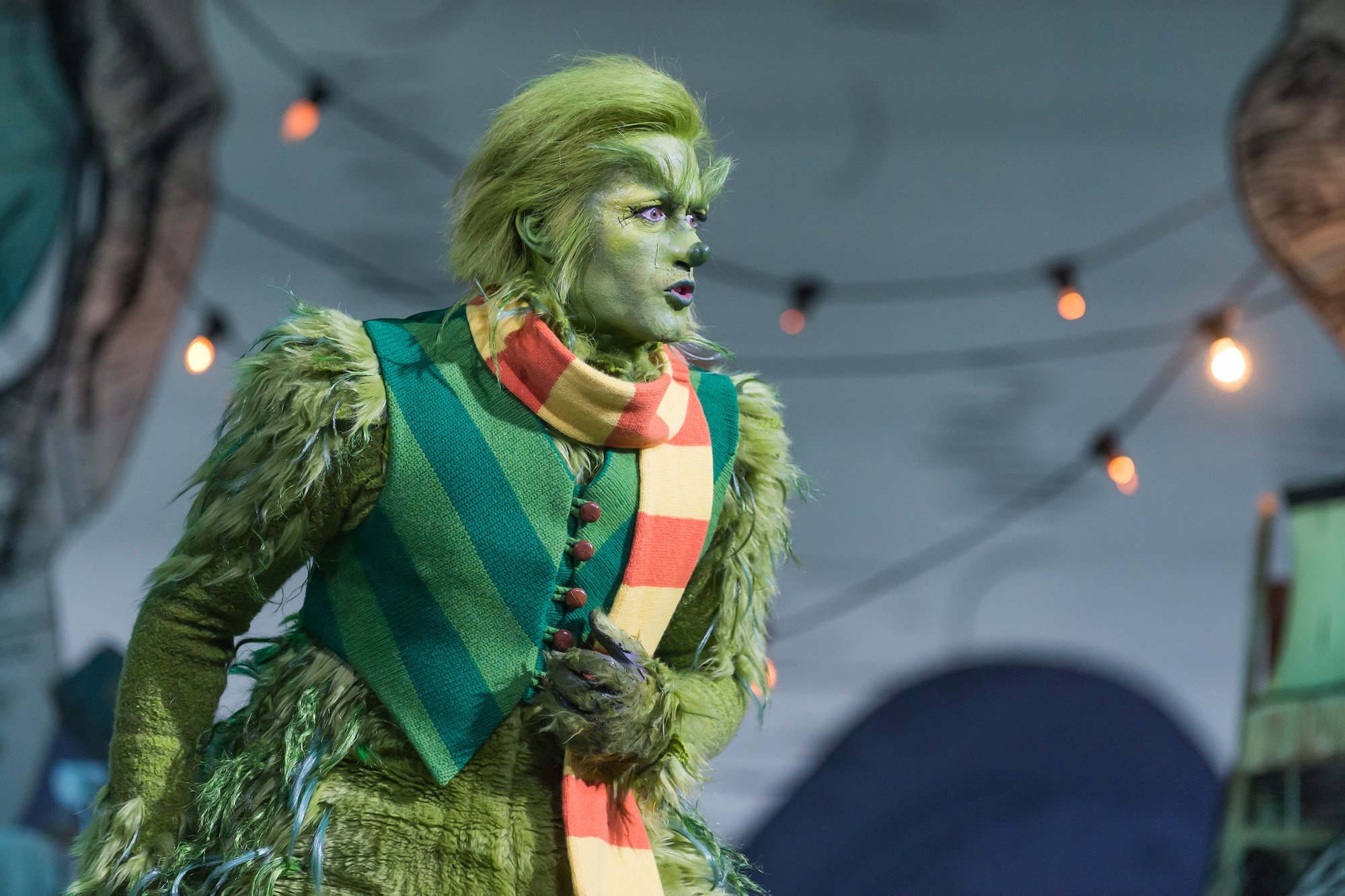 NBC has produced several live productions at this point, from Jesus Christ Superstar Live in Concert starring John Legend to Hairspray Live! starring Ariana Grande, Kristin Chenoweth, and more, to The Wiz Live! which featured Shanice Williams, Common, and Amber Riley; it's become a tradition for the network. And they're not alone. Fox has done this too, with Grease and Rent (and more) in the past. 
For 2020's holiday season, they debuted Dr. Seuss's The Grinch Musical Live! on Dec. 9. The musical has existed since 2006, but of course, it's based on the original story that came out in 1957 by Seuss that everyone knows and loves. And who can forget Jim Carrey's version from 2000? 
So, Morrison is next in a long line of Grinches. With that said, it makes sense that he'd want to distinguish himself from the rest. How did he do that?
Morrison was inspired by Joaquin Phoenix's Joker, but there's a little bit of Trump in his performance too, according to a viewer 
In addition to Carrey, there's also been a CGI version in 2018 starring Benedict Cumberbatch, and the original cartoon in 1966. Depending on when you grew up, or which you prefer, your favorite Grinch is bound to be different from someone else. Morrison chose to make his version stand out by looking at 2019's divisive film, Joker. 
 "I didn't want the Grinch to be a good dancer. I took a lot from Joaquin Phoenix's performance in Joker, just going down those steps, like loose and [reveling in] abandon and just carefree and raw," Morrison told Entertainment Weekly on Dec. 8. "I really felt like that was how the Grinch would dance."
Given that none of the film adaptations have been musicals thus far — other than the Broadway version, of course — fans haven't really seen The Grinch boogie. So Morrison's guess is as good as anyone's. So instead of giving The Grinch no dancing capabilities, he gave him Phoenix's Joker's strut and it seemed to work for the former Glee star. 
Morrison also told Entertainment Weekly that he didn't want to "go too harsh" on his voice because of the singing aspect, but went all out during the two days of filming since The Grinch does have a distinct way of speaking.
"I just saved up all my growliness and discomfort for those two days and left it on the table," he said. 
However, one TikTok user, @emilyabclark, did notice that one scene sort of seemed like a Trump impression. 
For viewers and critics alike, this portrayal of The Grinch was far too sexual and odd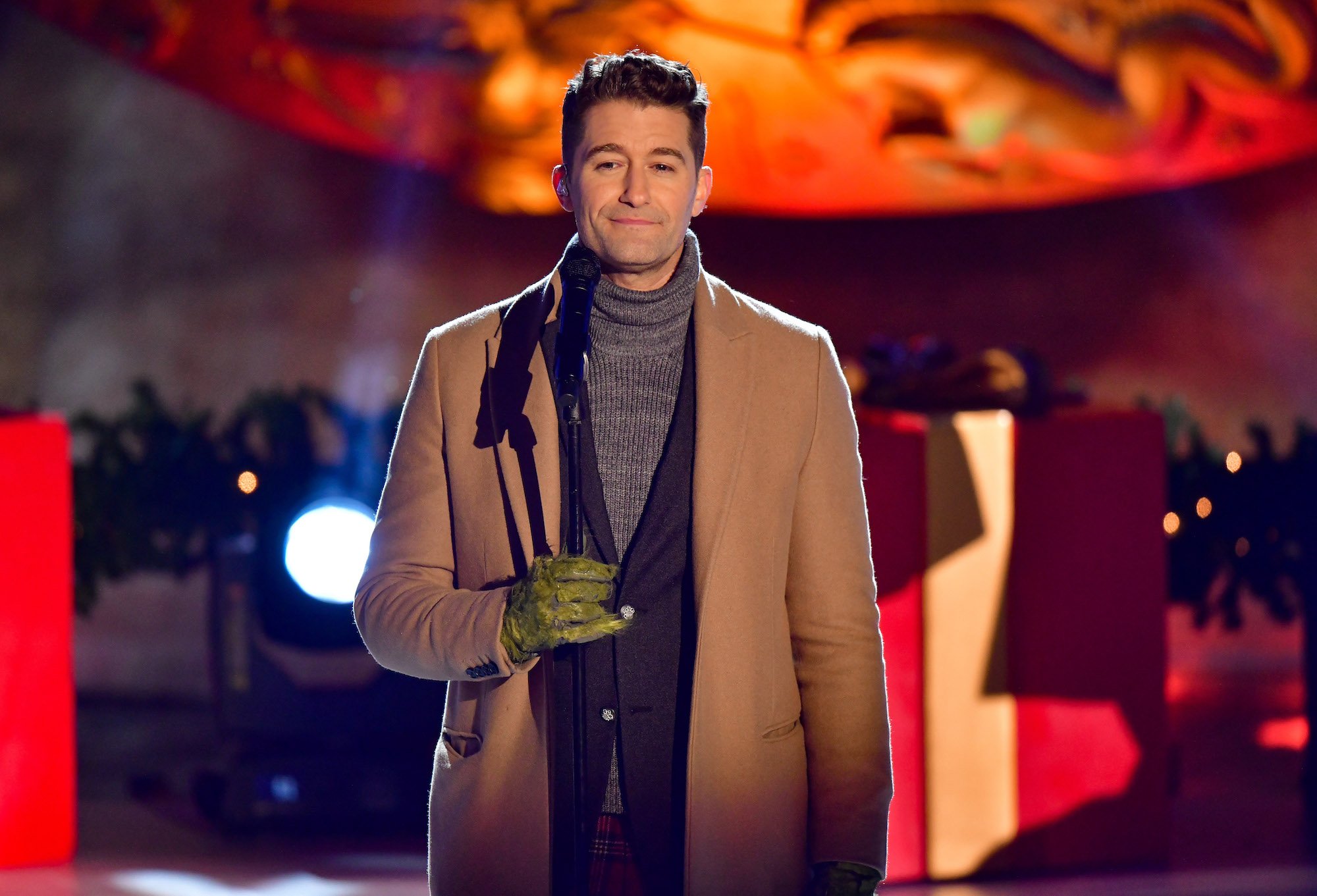 Speaking of TikTok, they are confounded with Morrison's portrayal of The Grinch. In fact, the whole internet is, but TikTok in particular. For weeks, now, people on the app have been posting old videos from Glee that are a bit cringey, making Morrison a new form of meme. "TW: Matthew Morrison" is a new favorite comment to put down. 
But now How The Grinch Stole Christmas just gave so much more fuel to this meme fire. User @sharknanay posted one news clip that talked about the Joker connection Morrison made, invoking how his Grinch is oddly sexual compared to any other version. 
"Yyeeeahhh that's a big fat [no] from me," they captioned their video."
TikTok user, @angieson_ stitched a reaction to a first glimpse at his "sensual" version of The Grinch, saying, "Every day we stray farther from God." 
Regardless of whether you enjoyed Morrison's performance or not, he seemed to have a great time. Maybe he'll try to wrestle former Glee co-star Idina Menzel for another green role as Elphaba if they ever do a live Wicked performance on NBC.