'Jeopardy!': Mayim Bialik Says National College Championship Is the Quiz Show's 'Version of March Madness'
Here's why 'Jeopardy!' host Mayim Bialik is comparing the iconic game show's college championship games to the NCAA's March Madness tournament.
Jeopardy!'s first primetime programming is its National College Championship, hosted by Mayim Bialik. The tournament brings together three dozen of the sharpest college and university students for a chance to compete for the top prize of $250,000 and the title of national college Jeopardy! champ.
Host Bialik likened the contest to another popular undergrad competition: college basketball's March Madness.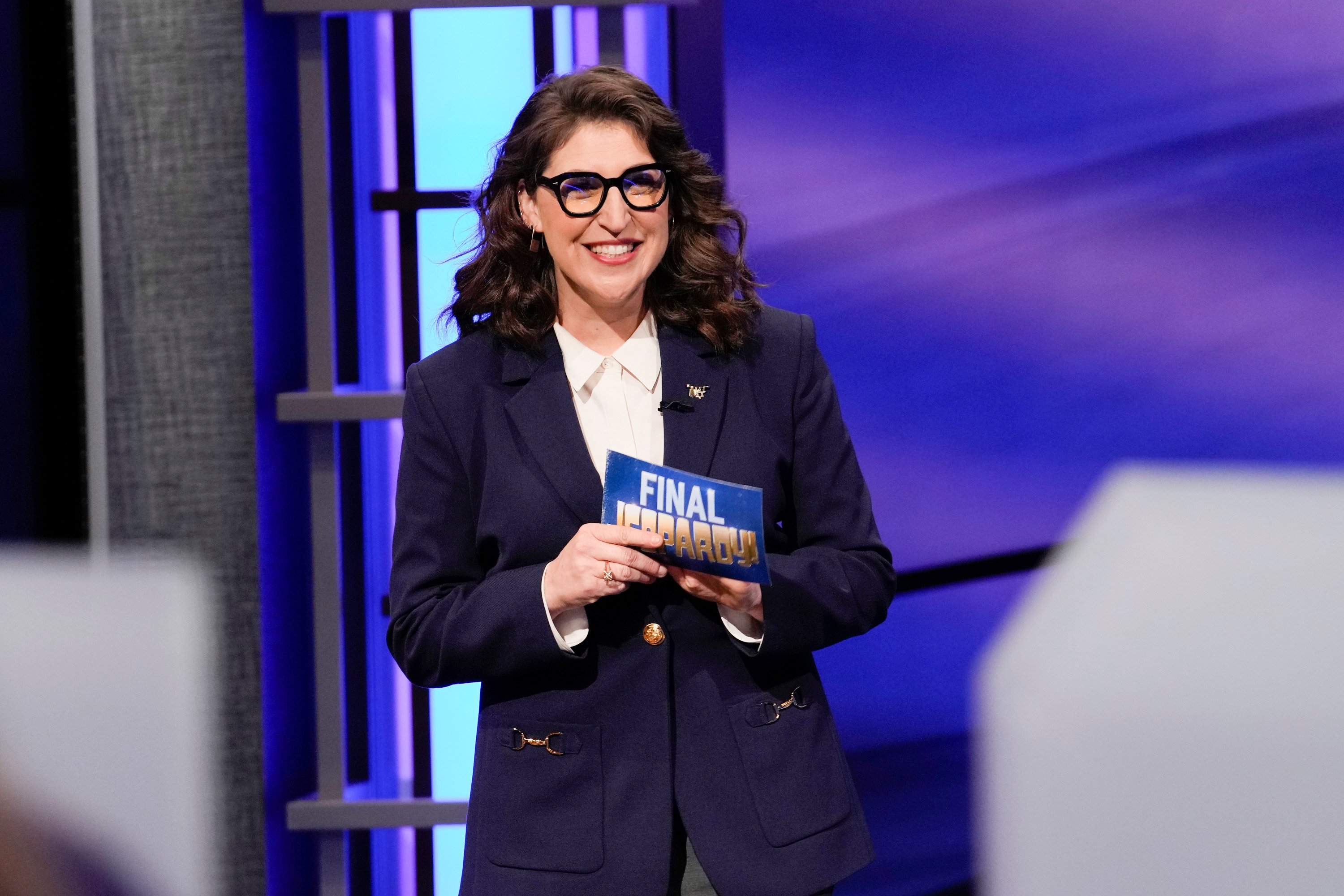 Mayim Bialik says the 'energy' on the set of 'Jeopardy!' is different with the college crowd
Jeopardy!'s National College Championship has welcomed players from all over the US, including the University of Texas at Austin, Kennesaw State University, the College of William & Mary, the California Institute of Technology, and many more. What it's also brought to the Alex Trebek Stage, Bialik shared recently, was a unique energy.
"I think having young folks — kids, as I call them, because my kids are about their age — brings a different energy to Jeopardy!," Bialik told Variety. "That's definitely fun for us. Jeopardy! is always fun, but there's something to 36 college students bopping around on their phones and being their adorable, generational selves. … But it's also a really beautiful representation of this country — kids from all backgrounds and different shapes, sizes, colors, sexual orientations from colleges that are Ivy Leagues, public colleges, historically black colleges."
Bialik compared the games to college basketball's March Madness
With its brackets of players, single-elimination approach, and players from schools all over the country, it's easy to see why the former Blossom star sees a lot of college basketball-likeness in the primetime college quiz shows.
"This is our Jeopardy! version of March Madness," Bialik told ABC Audio, "It's kind of a March Madness of the best kind. But obviously, there's three contestants per game, not two. And we start with 36 and we get down to three."
The show's categories reflect its younger contestants
Bialik added in her conversation with Variety that some of the categories for this demographic are "a little peppier, a little spicier." What the clues aren't is any easier, maintaining the rigor expected from the iconic game show.
Asked by ABC News how the degree of difficulty was determined for the championship game clues, Bialik joked, "That is far beyond my pay grade! And I am glad for that. That is up to our writers and researchers and there is, there is an absolute science to it. My job is really to blend in with the podium, to make people feel as comfortable as possible, to try and not say anything stupid that I have to redo when I interview contestants."
The Call Me Kat star praised the program's staff for the "thought" it puts into the show: "The Jeopardy! family is so interesting; what happens behind the scenes is so fascinating, just a wonderful crew. I really, really, really enjoy this job and again, this college tournament was so much fun."