'Mayor of Kingstown': How to Watch the Crime Drama Viewers Can't Stop Talking About
'Yellowstone' fans can't stop talking about 'Mayor of Kingstown' and the new show now has 10 episodes available to watch.
Viewers who loved Dopesick, Yellowstone, or Mare of Easttown, have to watch Mayor of Kingstown on Paramount+. The crime drama featuring Jeremy Renner follows the McLusky family as they attempt to bring order and justice to a town with a broken prison system. The Mayor of Kingstown Season 1 premiere drew 2.6 million viewers, making it one of Paramount Network's most-watched scripted dramas. Find out how to watch Mayor of Kingstown for free with or without cable.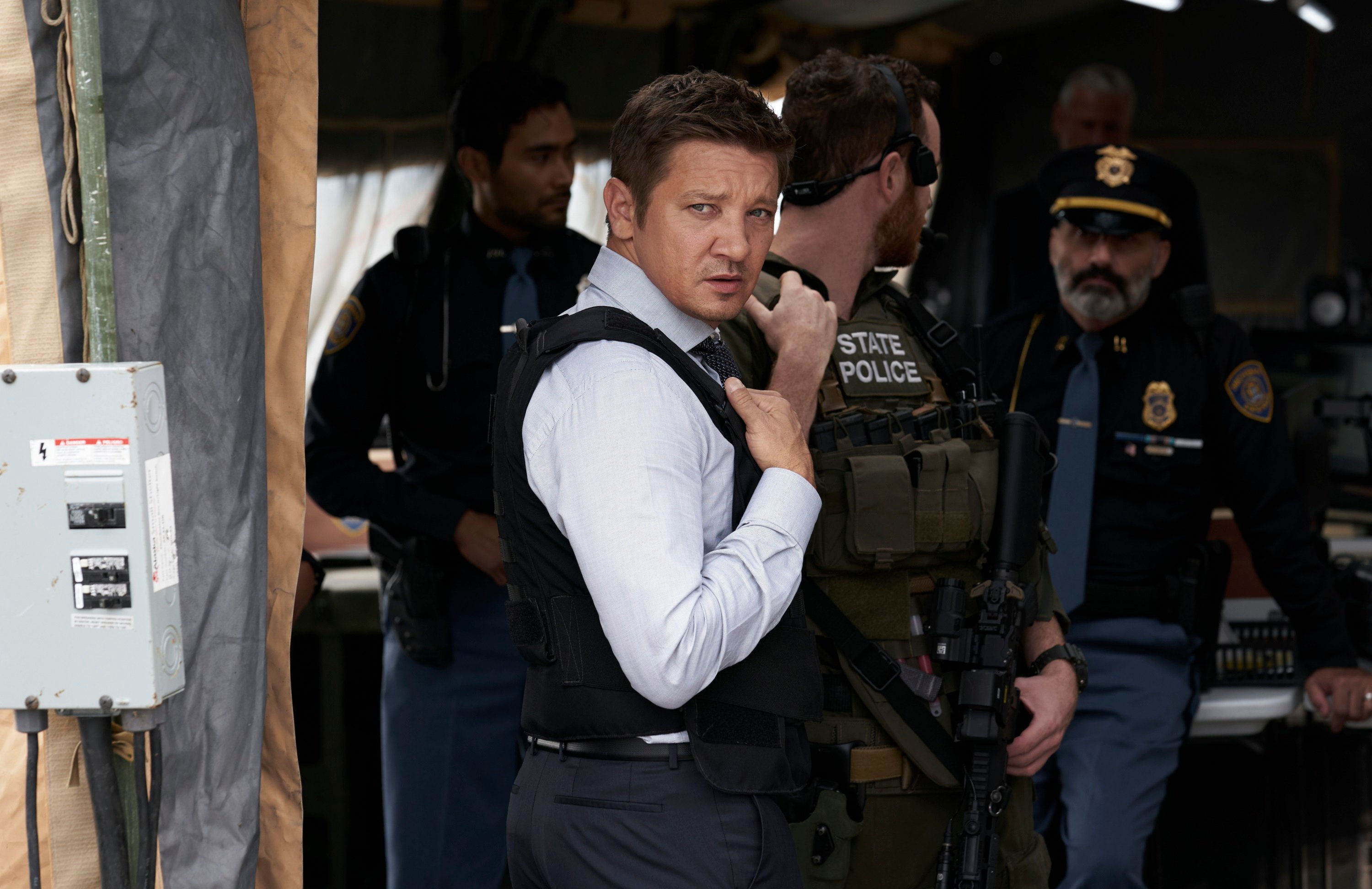 What is 'Mayor of Kingstown' about?
The creator of Yellowstone, Taylor Sheridan, produced Mayor of Kingstown with Hugh Dillon, who also stars in the cast. Dillon took inspiration from his hometown of Kingston, Ontario, to create the series about the thriving prison system. In episode 1, viewers meet Mike McLusky (Renner), the right-hand man to the "Mayor" Mitch McLusky (Kyle Chandler). Together, the two men act as power brokers to keep order and justice in Kingstown between the police, criminals, inmates, correctional officers, and politicians. The series tackles numerous contemporary issues in America, including systemic racism, corruption, and inequality.
In addition to Mitch and Mike, the McLuskys have another brother — Kyle (Taylor Handley). The youngest brother is a detective for the Kingstown Police Department and attempts to stay out of his brothers' business dealings. However, he inevitably gets roped into the business.
Dianne Wiest plays the McLusky brothers' mother, Miriam, in the Mayor of Kingstown cast. She is a college professor who also volunteers to teach inmates in the female prison. Dillon also joins the cast as Kyle's partner at the Police Department.
How to watch 'Mayor of Kingstown'
The first 10 episodes of Mayor of Kingstown are currently available to watch via streaming on Paramount+. To watch the series, users can download the Paramount Plus app available through most TVs, phones, and devices. Paramount + does have a free trial for seven days. Amazon Prime users can also sign up for a free trial through Amazon. However, Paramount+ is not accessible to Amazon Prime members. 
Is 'Mayor of Kingstown' on Netflix or Hulu?
Sorry Netflix and Hulu subscribers, Mayor of Kingstown is not available to watch on either streaming service. The crime drama is exclusive to the Paramount Network and available only through Paramount+. 
How many episodes is 'Mayor of Kingstown'?
There are currently 10 episodes of Mayor of Kingstown available to watch on Paramount+. The series premiered on Nov. 14, 2021, and continued each Sunday for 10 weeks. The Mayor of Kingstown Season 1 finale aired on Jan. 9, 2022. Below is the complete episode guide for the series:
Mayor of Kingstown Episode 1, "The Mayor of Kingstown" — Nov. 14, 2021
Mayor of Kingstown Episode 2, "The End Begins" — Nov. 14, 2021
Mayor of Kingstown Episode 3, "Simply Murder" — Nov. 21, 2021
Mayor of Kingstown Episode 4, "The Price" — Nov. 28, 2021
Mayor of Kingstown Episode 5, "Orion" — Dec. 5, 2021
Mayor of Kingstown Episode 6, "Every Feather" — Dec. 12, 2021
Mayor of Kingstown Episode 7, "Along Came a Spider" — Dec. 19, 2021
Mayor of Kingstown Episode 8, "The Devil Is Us" — Dec. 26, 2021
Mayor of Kingstown Episode 9, "The Lie of the Truth" — Jan. 2, 2022
Mayor of Kingstown Episode 10, "This Piece of My Soul" — Jan. 9, 2022