Which MCU Stars Have Hosted 'Saturday Night Live'?
Well over a dozen stars from the Marvel Cinematic Universe have hosted SNL. And a few episodes, in particular, have drawn rave reviews.
Saturday Night Live is an iconic comedy sketch show that has spawned major stars over the past five decades. Legendary comedians Eddie Murphy, John Belushi, and Chris Farley have graced the stage, introducing characters that have endured in pop culture.
Another exciting aspect of SNL that regularly draws viewers is the featured guest host. Over the years, everyone from politicians to big-name musicians has guest-hosted for the evening, participating in sketches and joking around with cast and crew.
Notably, well over a dozen stars from the Marvel Cinematic Universe have hosted SNL. And a few episodes, in particular, have drawn rave reviews. 
Celebrities love to host 'Saturday Night Live'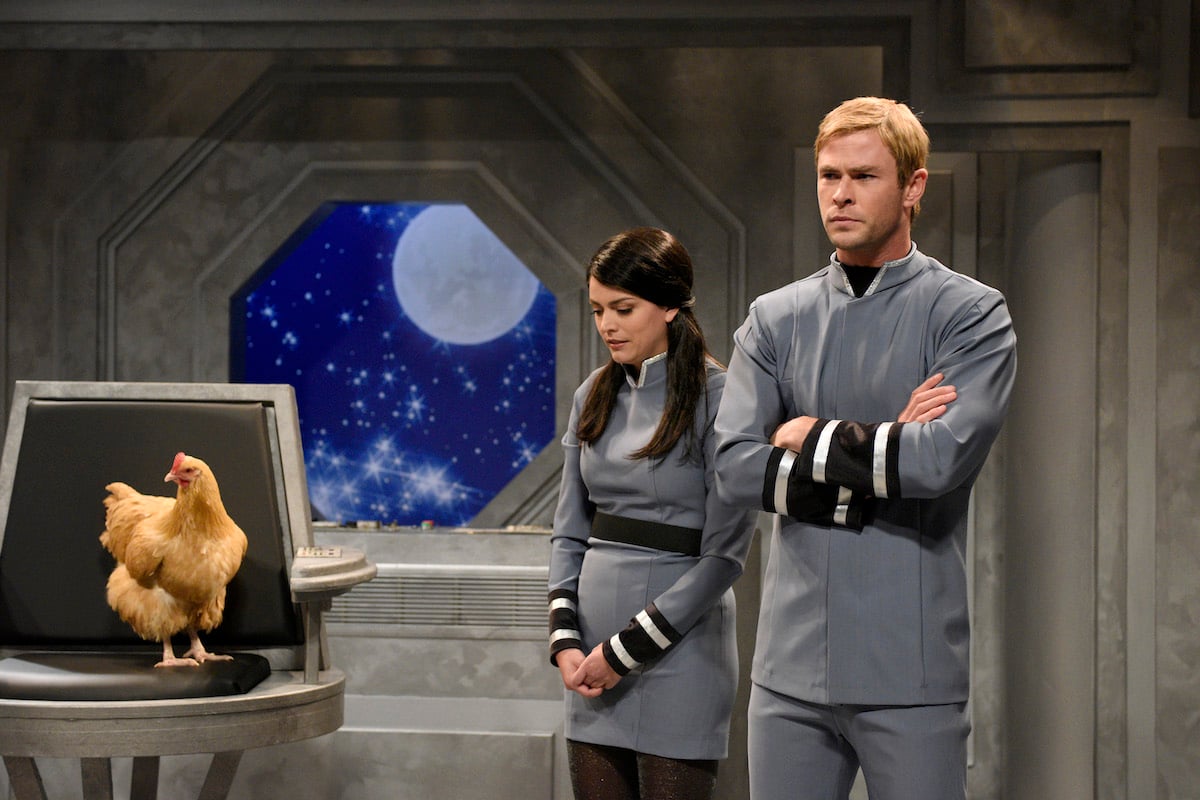 Saturday Night Live's guest host tradition dates back to the show's premiere episode in 1975 when comedian George Carlin hosted. In addition to the guest host, the show also features a musical guest.
Guest hosts are traditionally chosen because they're a hot topic. They could have a project in the works or are popular tabloid fodder.
Some hosts have been wildly popular with viewers and cast members and have returned multiple times. A few of these fan-favorite hosts include Tom Hanks, Alec Baldwin, and Steve Martin. 
At least 14 MCU stars have hosted 'Saturday Night Live'
The MCU is one of the biggest franchises around, so it makes sense SNL would invite many Marvel actors to host the show. According to CBR.com, at least 14 stars from the MCU have hosted SNL, from Jeff Bridges, who played Obadiah Stane in 2008's Iron Man, to Glenn Close, who portrayed Nova Prime in Guardians of the Galaxy.
Gwyneth Paltrow, who plays Pepper Potts in the MCU, has hosted Saturday Night Live on three occasions. And Jeremy Renner, who portrays Hawkeye, guest-hosted after the smash success of 2012's The Avengers. 
The most popular MCU-star hosted 'SNL' episodes
Several SNL episodes hosted by MCU stars have received special marks, with fans noting the stars' versatility and clever sketches. Some of the highest-rated SNL episodes include guest hosts Michael Keaton in 2015 (with musical guest Carly Rae Jepsen), Paul Rudd in 2013 (with musical guest One Direction), and J.K. Simmons in 2015.
Episodes that Scarlett Johansson hosts are always a big draw. In fact, the Black Widow star has hosted on six occasions. Chris Hemsworth's turn as host on Saturday Night Live in 2015 was also highly rated, as was Josh Brolin's in 2008.
One of the most popular MCU-star-hosted Saturday Night Live episodes was in 2006 with Natalie Portman and musical guest Fall Out Boy. In that episode, Portman comically rapped about a day in her life, bringing viewers to tears of laughter.