'Mean Girls' Inspired This Mariah Carey Hit
Mean Girls is a huge part of popular culture. For example, it's been referenced in everything from music videos to the Broadway stage. Mariah Carey even released a single with a line which is similar to a line from Mean Girls. This raises an interesting question: Was Carey intentionally taking inspiration from Mean Girls?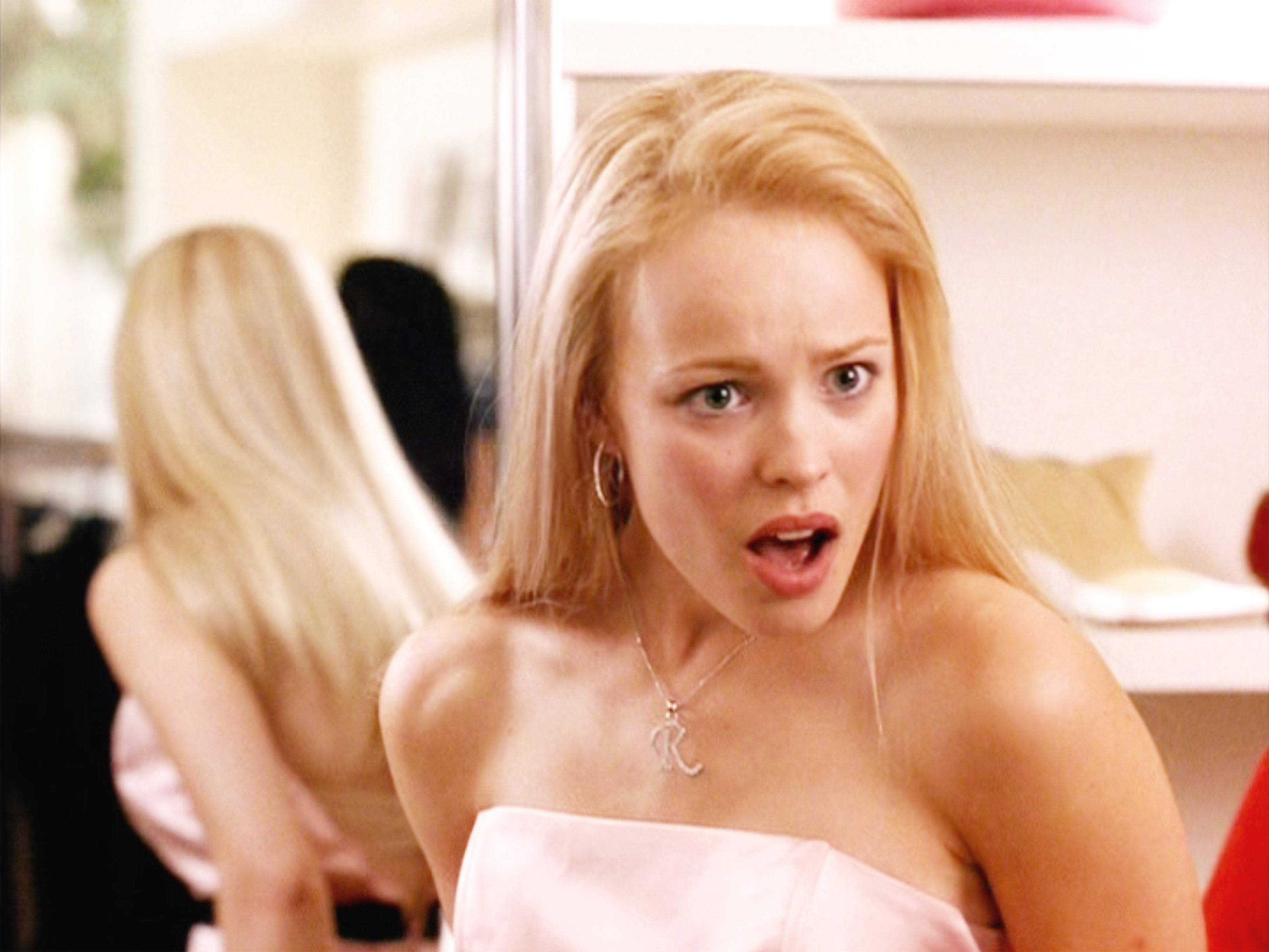 What Nick Cannon had to say about Mariah Carey and 'Mean Girls'
Carey's discography is filled with lyrics about love, sex, heroism, and Christmas presents. However, her song "Obsessed" is a highly atypical pop single. It's a sassy take-down of a man who is going around telling lies about Carey. Unlike most pop songs, it opens with a spoken-word section. In that intro, Carey says "I was like, what are you so obsessed with me?" This is very similar to one of Regina's famous lines from Mean Girls. But did Mean Girls actually inspire the line?
"People keep saying ['Obsessed'] was directed at certain people," Carey's then-husband Nick Cannon told MTV News. "To be completely honest, she did the record 'cause she's a huge fan of this movie Mean Girls, and there's a line in the movie where one of the girls is like, 'Why are you so obsessed with me?' She says that at the beginning of the song, and that's where the concept came from. But, you know, art imitates life."
RELATED: You Won't Believe the Records 'All I Want for Christmas Is You' Just Broke
The Mean Girls references in "Obsessed" don't end there. The music video for "Obsessed" ends with a stalker getting hit by a bus. This is very reminiscent of the scene in Mean Girls where Regina is hit by a bus, right down to the way the two scenes are shot. Both bus crashes play a vehicular accident for slapstick-style comedic affect.
How the world reacted to Mariah Carey's 'Obsessed'
So how did Carey's decision to draw inspiration from Mean Girls work out for her commercially? "Obsessed" reached No. 9 on the Billboard Hot 100. It's one of her more recent hits. It was the 41st most successful song on the Billboard Hot 100 in 2009.
RELATED: 'Mean Girls': Why Lindsay Lohan Wasn't Allowed to Play Regina George
What Mariah Carey wants to do in a new 'Mean Girls' movie
According to Yahoo! News, Carey told Tina Fey she was disappointed characters in Mean Girls performed "Jingle Bell Rock" instead of "All I Want for Christmas Is You." "We're gonna make another movie of it, so if you want to license us that song for the movie and also be in the movie, just say nothing now and we'll consider it legally binding," Fey replied, adding, "Just laugh and it'll be legally binding."
I definitely want to be in it as well!" Carey said. "Maybe I can be friends with Amy Poehler as, like, her other friend that wears sweatsuits."
RELATED: Why Mariah Carey Wasn't Allowed to Sing a Song for 'The Grinch'
The trend of musicians referencing 'Mean Girls'
In addition, Carey started a bit of a trend of Mean Girls getting referenced in music and music videos. For example, Ariana Grande reenacted scenes from the movie and other 2000s comedies like Bring It On, and 13 Going on 30, and Legally Blonde in her music video for "Thank U, Next." Mean Girls was also adapted into the Broadway musical of the same name. Carey and Mean Girls have been mainstays in popular culture for years now — and the world really responded when they came together.