Was Meghan Markle Treated Worse by the British Press Than Camilla Parker Bowles?
An in-depth look into how Camilla Parker Bowles was treated by the British media compared to how Meghan Markle was covered.
As Queen Elizabeth II marked her Platinum Jubilee, she delivered a message that surprised many royal fans.
In the monarch's written message she thanked everyone for their support during her reign and stated that it is her "sincere wish" for Prince Charles' wife, Camilla Parker Bowles, to be known as queen consort. For years the Prince of Wales and Duchess of Cornwall have stated that Camilla would not be queen consort and instead would be known as princess consort when Charles ascends the throne. Therefore, not everyone is happy about this news and some are comparing the negative comments and headlines about it to what Meghan Markle experienced. But did the Duchess of Sussex ever have to deal with coverage as harsh as what Camilla has endured?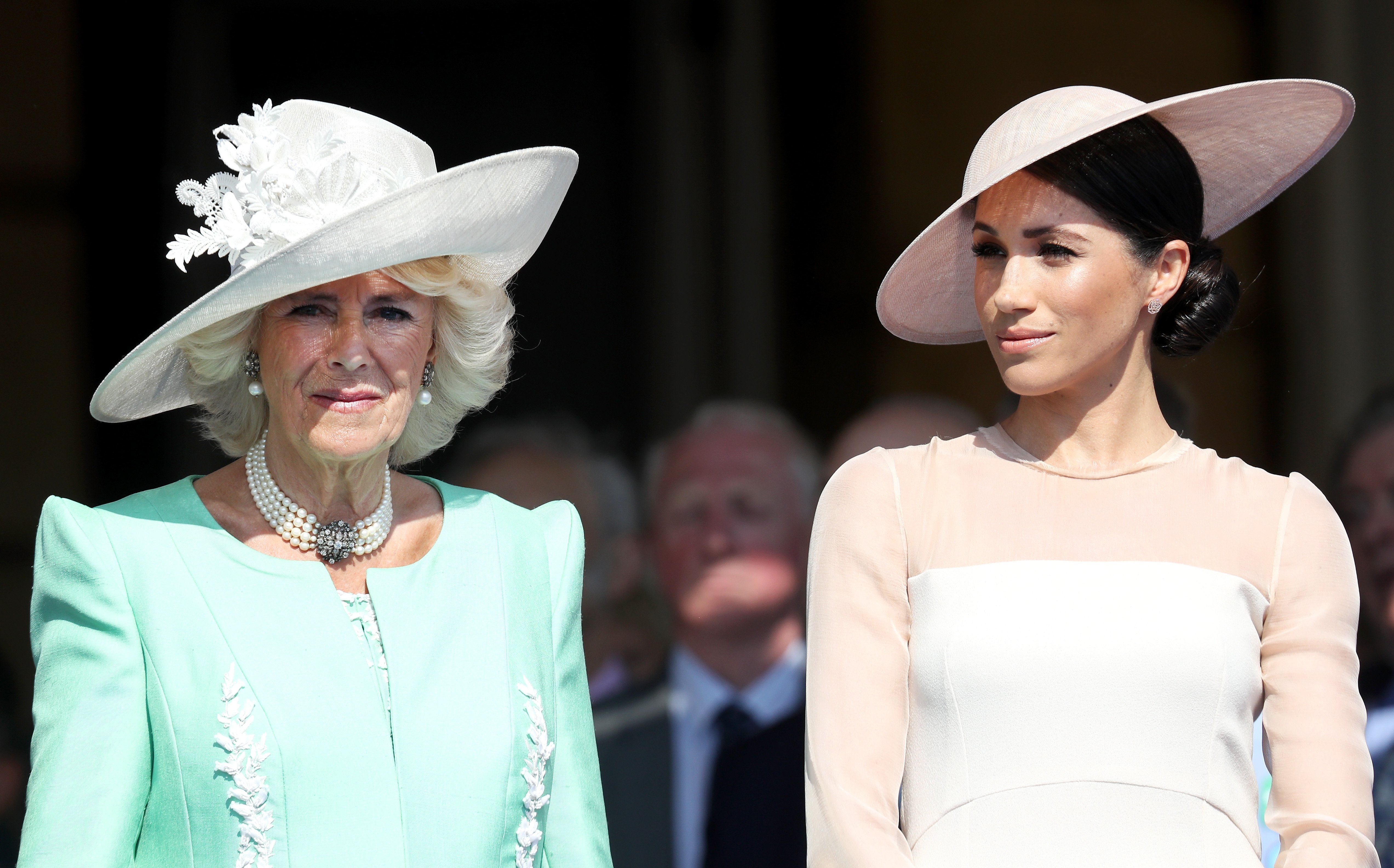 Meghan spoke about the difficulties of dealing with the constant press coverage
Before she and Prince Harry stepped down from their roles as senior royals, Meghan talked about how the media coverage in the U.K. affected her.
In Harry & Meghan: An African Journey, the duchess spoke to journalist Tom Bradby about dealing with tabloid rumors. "I really tried to adopt this British sensibility of a 'stiff upper lip.' I really tried, but I think that what that does internally is probably really damaging," she said, adding, "I never thought that this would be easy, but I thought it would be fair. And that's the part that's really hard to reconcile."
Meghan's name has been thrown into a few unflattering headlines since she started dating Harry in 2016 and for that some have called the British press "racist." But other members of the royal family also experienced brutal media coverage years before Meghan came along.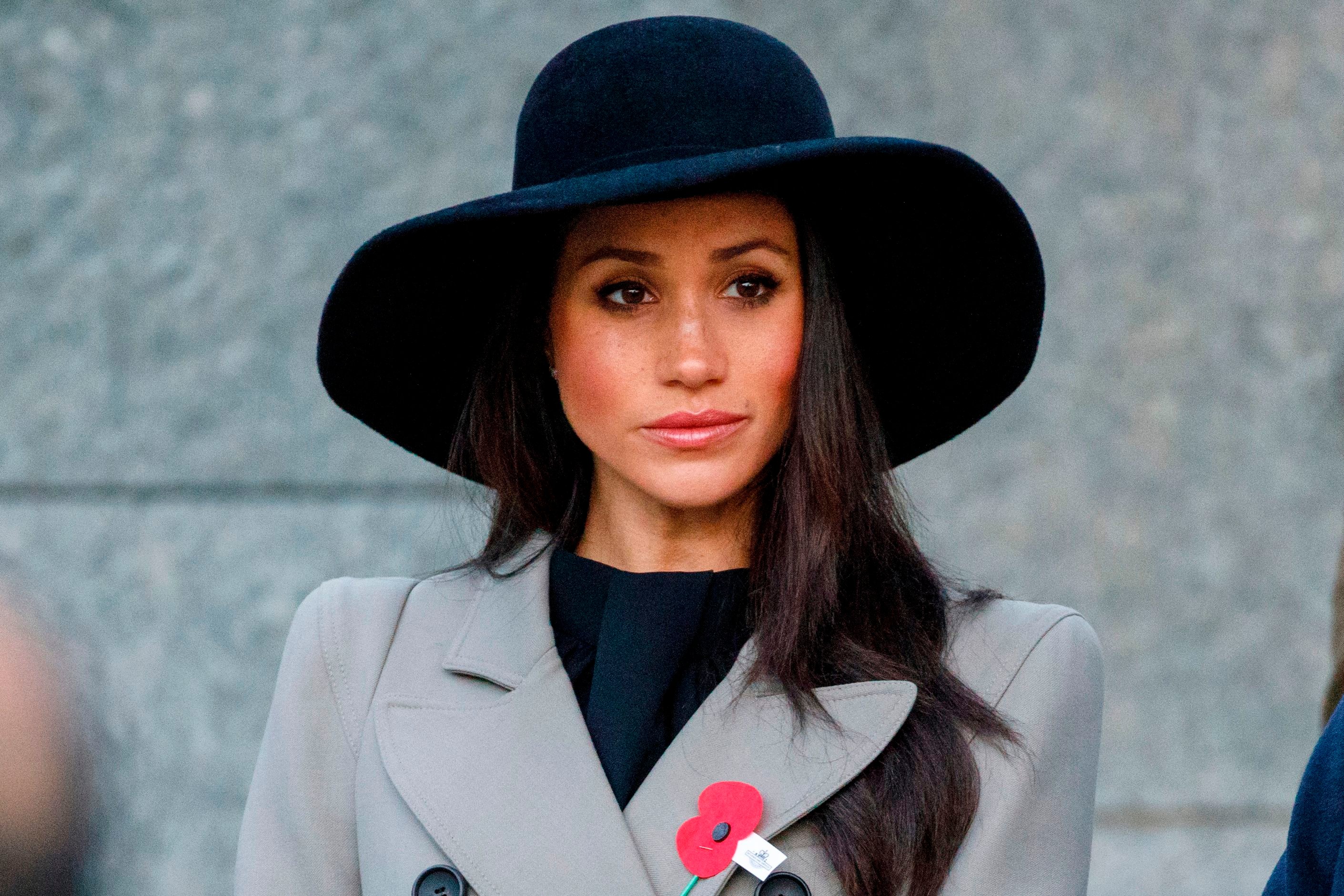 Camilla was labeled 'the most hated woman in Britain'
Due to her affair with the future king while he was married to Princess Diana, Camilla was vilified and referred to as the "most hated woman in Britain" by the tabloids. The negative press about her, warranted or not, seemed endless especially after Diana's death as Camilla was labeled public enemy No.1.
She and Prince Charles tried hard to win over the hearts of the public at a time when many refused to view her as anything but the woman responsible for breaking up the Prince and Princess of Wales' marriage. A number of royal experts have opined that what Meghan went through was "a walk in the park" compared to what Camilla did. Moreover, the treatment Camilla received in the media has gone on for decades throughout most of the 1990s and early-2000s.
Camilla was dealt a blow after working for years to rebuild her image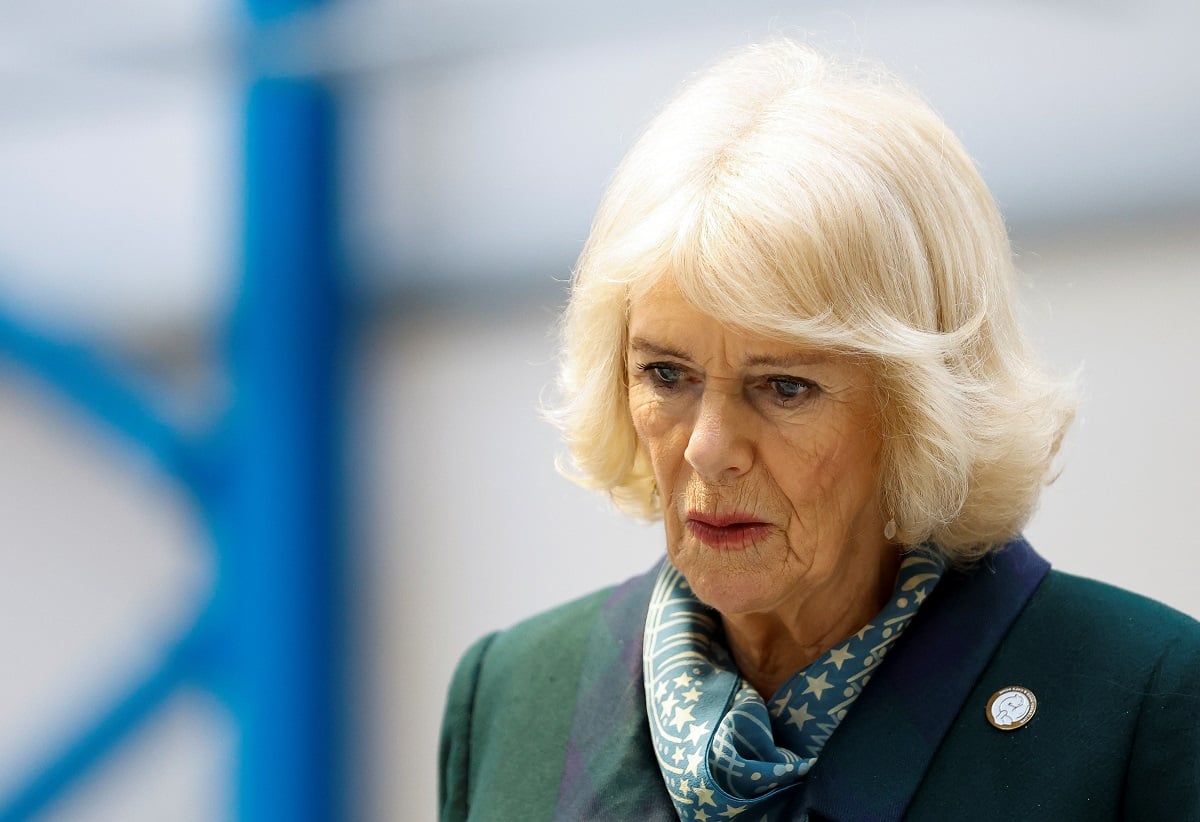 Following the years of negative press, it appeared that the stance against Charles' wife had softened and the public became more accepting; that is until season 4 of the Netflix show The Crown was released. All of the Duchess of Cornwall's work to rebuild her reputation was pretty much ruined when her affair with the heir apparent was rehashed on The Crown. The drama put Charles and Camilla in a terrible light, and their alleged behavior toward Diana infuriated viewers.
Some of what is depicted in The Crown did happen but some is made up. However, many royal fans didn't feel the need to try and decipher what could be fact from fiction because what is known is that Camilla did have an affair with the prince knowing he was married to Diana. Therefore, the future king and the duchess became the target of abuse via social media and began receiving hateful comments. The backlash against Camilla got so bad that the comments on the couple's Instagram were disabled for some time.
The royal family can only hope that with Queen Elizabeth's message about wanting Camilla to be queen consort, there will be a smooth transition when that day comes.