Melissa Benoist Reveals What She Won't Miss About 'Supergirl'
Wrapping Supergirl was obviously an emotional moment for all of the cast and crew after spending six years making the show. But Melissa Benoist, who portrays Kara Danvers, recently revealed the one thing she will not miss about playing Supergirl. And, let's just say that we can't blame her for not wanting to do this stunt anymore.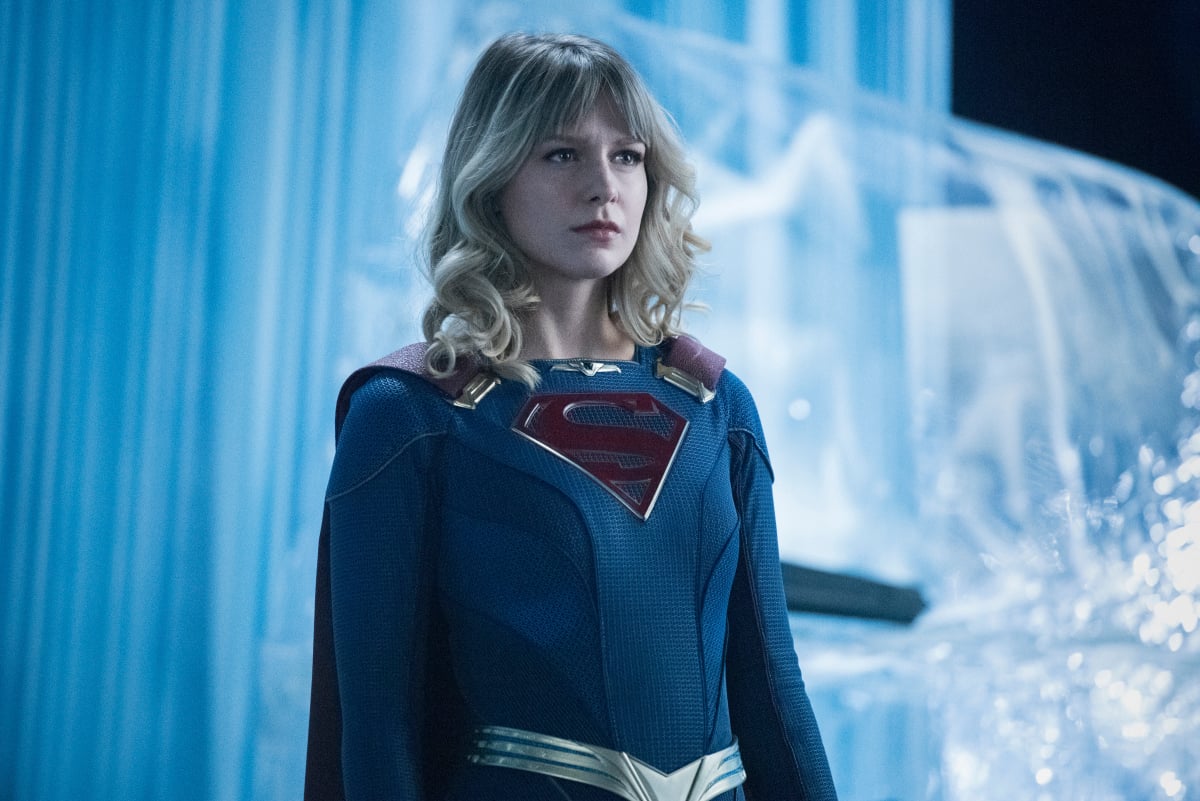 Melissa Benoist won't miss flying in 'Supergirl'
If there's one part of Melissa Benoist's job as Supergirl that isn't very glamorous, it's pretending to fly. Of course, when fans watch Kara soar over National City, it looks very fun and effortless. But, according to Benoist, flying is not all it's cracked up to be. In an interview with Jimmy Kimmel, Benoist talked about the end of Supergirl and what it was like to wrap the show. She said, "I have to say, I don't know if I'll miss flying… Because I hurt my body so much!"
Benoist explained that the way that films and television shows simulate flying had been the same since Christopher Reeve did it in the original Superman movies. She gets strapped in wires and a harness "that's like a diaper." We can imagine that that can be pretty painful. However, Benoist admitted that she might get nostalgic over flying as Supergirl later down the line. She said, "I'm sure I'll miss it months from now. I say that now because it's fresh."
There is one thing that Benoist will undoubtedly miss, and that's wearing the Supergirl suit. Kimmel asked her in the interview if she got to keep the costume. Benoist responded, "I'm not at liberty to say," which basically means that she hilariously stole the outfit from the set. Though, as Supergirl, she should have been offered to keep the suit, in our opinion. Benoist later alluded in the interview that people might see her wearing the Supergirl suit on Halloween with her child.
Benoist will appear during the 'Supergirl' farewell tribute at DC FanDome 2021
Warner Bros. and DC Comics' annual convention, DC FanDome, will take place on Oct. 16. It will feature a special Supergirl farewell tribute that will show the cast reflecting on the last six seasons of the Arrowverse series. In a sneak peek at the tribute, Benoist discusses her craziest stunt day on set, which also included flying.
The Supergirl actors who will appear at DC FanDome 2021 are Azie Tesfai, Chris Wood, Chyler Leigh, David Harewood, Jeremy Jordan, Jesse Rath, Julie Gonzalo, Katie McGrath, Mehcad Brooks, Melissa Benoist, Nicole Maines, Peta Sergeant, and Staz Nair.
The Supergirl farewell tribute will hopefully show fans an exclusive look at the last five episodes of the series. But, nothing has been confirmed by either DC FanDome or Supergirl.
Everything we know about the series finale
The series finale of Supergirl will air on Tuesday, Nov. 9, at 8/7c on The CW, and it will be a two-hour, two-part event. If we had to guess, we would say that the Super Friends will face off against Nyxly for the last time during the episode. Lex will also probably appear in the finale since the showrunners recently announced that he would return and partner up with Nyxly, both strategically and romantically.
Three fan favorites will make their return for the series finale. Mehcad Brooks, Jeremy Jordan, and Chris Wood, who play James Olsen, Winn Schott, and Mon-El, respectively, will all join the Super Friends in their final fight.
Supergirl airs Tuesdays at 9/8c on The CW.
RELATED: 'Supergirl' Actor Chyler Leigh Teases Final Episodes and Series Finale