Meryl Streep Once Revealed the 'Best Kisser' She Ever Met in the Movies
'Kramer vs. Kramer' actor Meryl Streep once talked about how one of her co-stars that she had a crush on was the best kisser in any of her movies.
Meryl Streep starred in a wide variety of movies that sometimes places her opposite a love interest. Her Oscar-winning performances range from Kramer vs. Kramer to The Iron Lady. However, she once came clean about the actor who was the best kisser she ever met in any of her movies. She has over 90 acting credits to her name, making the statement truly mean something.
Meryl Streep went brunette in 'Out of Africa' for a more 'erotic' appearance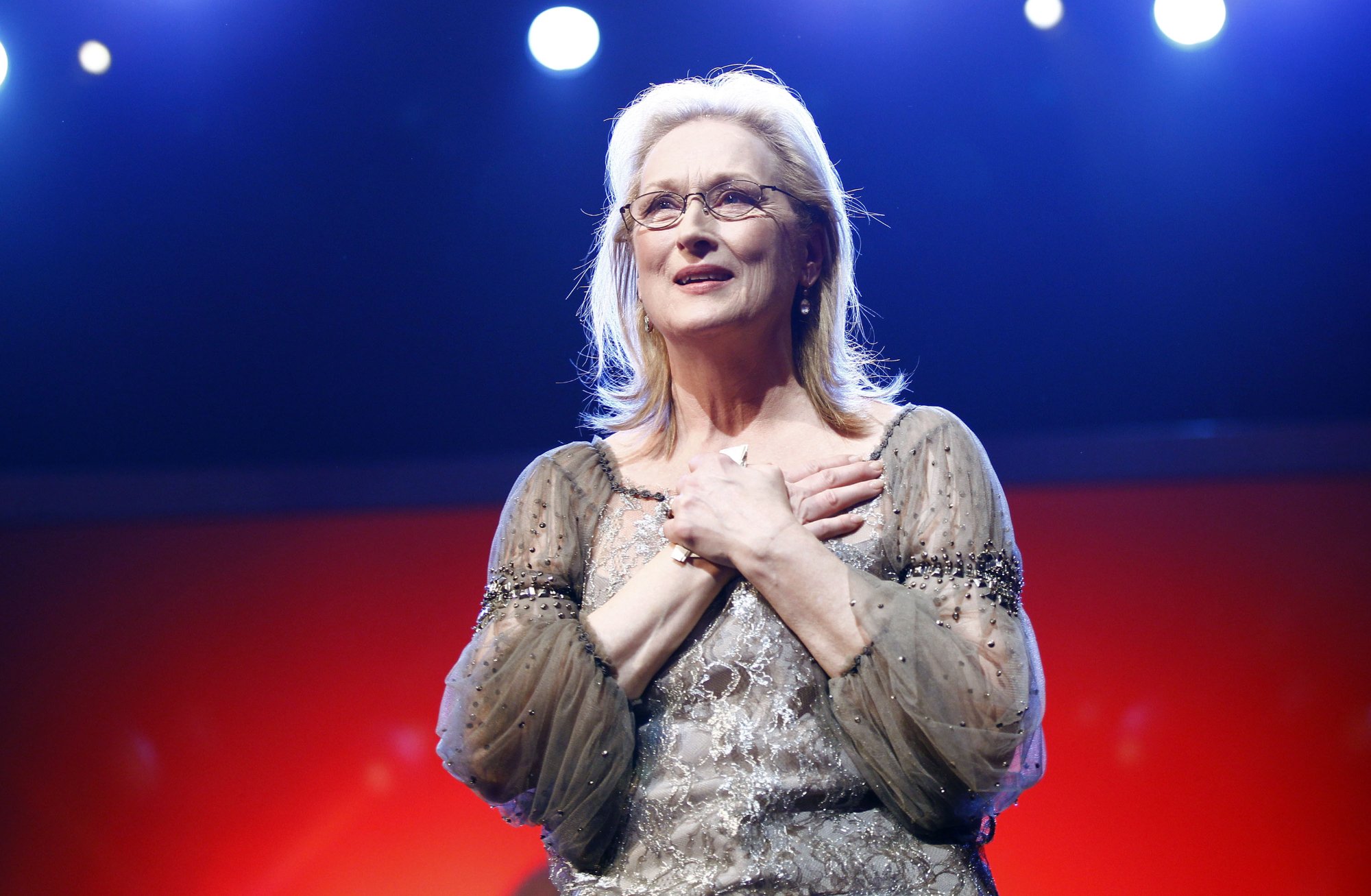 Erin Carlson's Queen Meryl explores the days leading up to filming Out of Africa and beyond into other Streep movies. She nearly didn't score the lead role of Karen Blixen because director Sydney Pollack wanted an actor who could deliver on the character's seduction. However, Streep ultimately proved how she could blend into the role with ease.
Pollack wanted Streep to remain a blonde, even though the real-life Blixen was a brunette. Streep and her hair and makeup artist, J. Roy Helland, overruled his decision and decided to go dark. "She'll never be prettier," Helland told Pollack. There was a clear effort to make Streep's character more "erotic" throughout the movie.
Meryl Streep said that Robert Redford is the 'best kisser I ever met in the movies'
Queen Meryl talks about the ins and outs of Streep's movies. In many cases, she talked about what it was like working with her co-stars on each of her films. She realized that many folks didn't care for Robert Redford's Out of Africa performance, who plays her love interest.
"A lot of people thought Bob was wooden in Out of Africa," Streep said. "I didn't. I thought he was subtle—and just right."
However, Streep admitted that she's perhaps a bit biased after having a "big crush" on her co-star. Additionally, Streep believes that he's the best kisser of anyone in her movies.
"But then I'm the worst one to ask," Streep said. "I had a big crush on him. He's the best kisser I ever met in the movies."
Streep continued: "Anyway, Sydney had the idea that Redford's essence lined up with Denys Finch Hatton's, and I agree. Redford is that kind of guy. He's an adventurer and loves to put himself in danger. He cares about the disappearing wilderness. He likes to be alone. He likes a good story. And good wine. And he's a heartthrob, you know."
Robert Redford plays 'the women's part' in 'Out of Africa'
Streep has a strong understanding of the characters and the story nuances in her movies. In Queen Meryl, she further talked about Redford's character in Out of Africa. He fulfilled a different type of role than most male characters in films at the time.
"[Redford] fulfills what's usually the woman's part," Meryl said. "Where there's a central male character, there's the elusive woman he's always trying to get. Meanwhile, he can't sleep and his job is going to hell because there's this spectre of love and happiness out there and he just—can't—get—her!"
Streep continued: "Anyway, in Out of Africa the roles are flip-flopped. The woman is central, the man is unattainable. Bob felt that was the balance, and he very generously played it that way."