Meryl Streep's Daughter Once Revealed What She Is Really Like as a Mother
Meryl Streep's daughter, Mamie Gummer, once revealed what it was really like growing up with the Oscar-winning actor as a mother.
Meryl Streep is one of the most legendary actors in the industry, but she is also a mother to a few children. However, most celebrity children don't have the same type of upbringing that many people do around the country. Streep had very different plans as a mother, which her daughter, Mamie Gummer, once revealed in an interview.
How many kids does Meryl Streep have?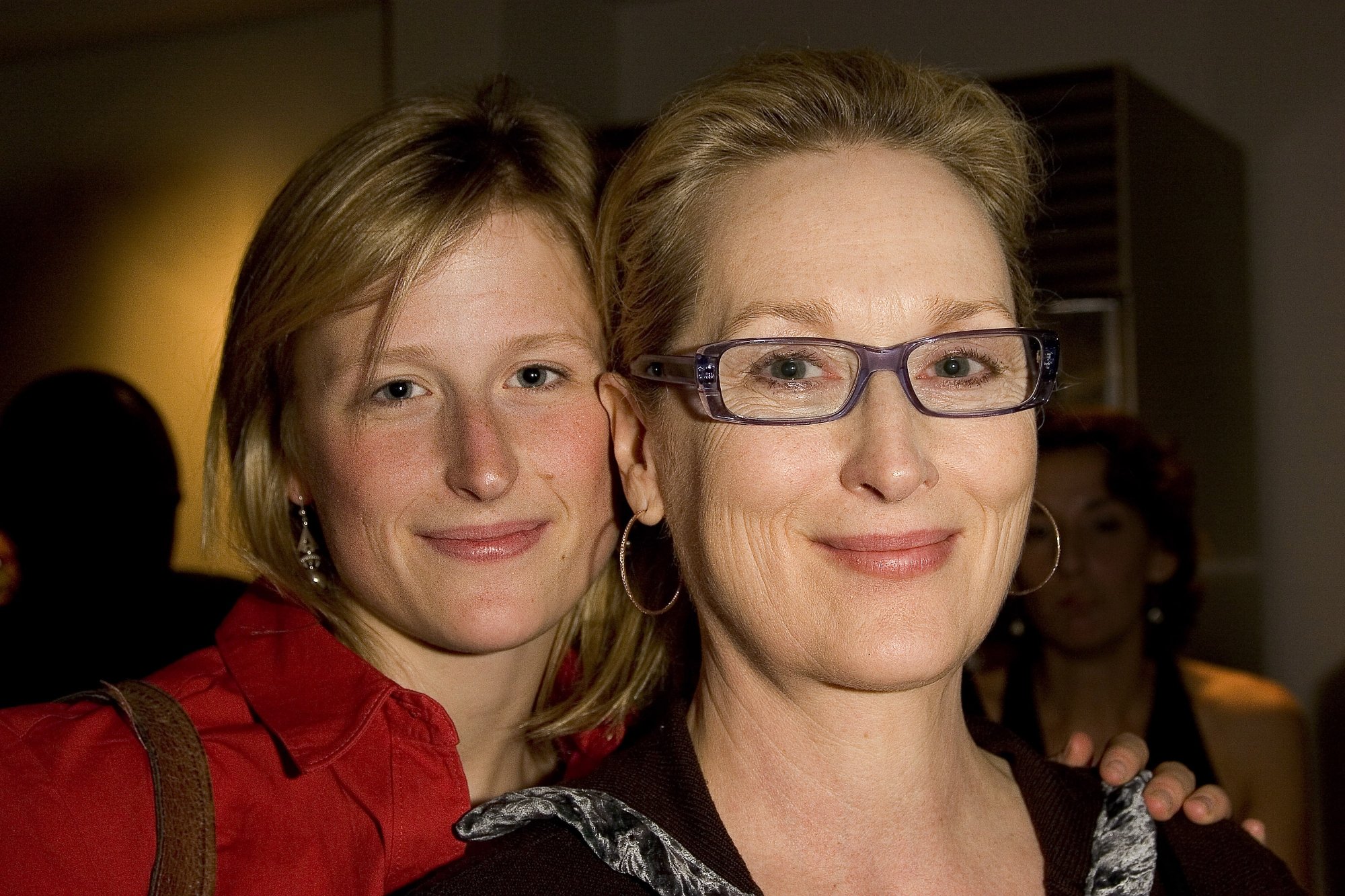 Streep and her husband, Don Gummer, had four children together. She married Gummer in 1978 and they later started to grow a family together. Streep first became a mother with the birth of her son, Henry Wolfe, and the pair would later have three daughters following Henry. Their daughters are named Mamie, Grace, and Louisa Gummer.
Streep is not only a mother but also a role model to her kids. They all grew up and had experiences in the entertainment industry in various ways. Mamie even co-starred with Streep in 2015's Ricki and the Flash. However, the Oscar-winning actor originally had other plans for her children.
Mamie Gummer revealed what it's like to grow up with Meryl Streep as a mother
Flaawsome Talk interviewed Mamie and Streep to talk about what the actor is really like as a mother. Host Kjersti Flaa asked Mamie about what it was like inviting friends over growing up and if it was strange at all with having such a famous parent.
"I grew up, gratefully, in Connecticut, so it's not like I grew up in Hollywood," Mamie said. "The industry didn't loom large over everything, so all of my friends were very down-to-earth kids, who didn't care. I had a pretty normal upbringing."
However, it didn't initially settle so well with Mamie having her mother, Streep, followed by fans and paparazzi. This especially holds true when they're trying to enjoy a meal together.
"Yeah, it drove me nuts as a kid and it still does a little bit," Mamie stated. "I get really protective of her. That was always my role was to kind of be the bodyguard. Yeah, she just wants to eat."
Every child experiences some level of embarrassment from their parents, regardless of their level of fame. However, Mamie explained why it was pretty frustrating for her.
"When she goes on talk shows or something and she talks about me or tells a story," Mamie recalled. "It's normal parent-child stuff, except it's not just in front of a few friends, it's in front of an entire country."
Nevertheless, Streep wanted to keep her life as a mother and her life as an actor mostly separate. The children traveled with her a "fair amount" when they were younger, but everything changed when they started school.
"When we started school, it was very important to my parents that we stay in one place as much as we could," Mamie recalled. "So, she would take jobs remotely and we would go to visit and she would come home whenever she could. At a certain point, she started choosing films based on their location and their proximity to us because she didn't like being away."
The actor talked about her experience raising children
Streep told Flaawsome Talk all about what it was like as a mother amidst her booming career.
"They don't really take your advice," Streep said with a laugh. "Advice comes and it's like wind going through the hair."
This also applied to Streep's advice regarding the entertainment industry, but they found a similar passion to their mother.
"It's weird because we made an attempt to move them out of the public eye," Streep recalled. "I never had them photographed as children and was very adamant that they weren't seen as my adorable props. I tried to keep them out and as a result, they all wanted to be in show business. (Laughs). I was thinking, 'We'll live near an ecological center and they'll become environmental scientists.' Doesn't happen. The apple doesn't fall far."
Streep didn't necessarily give Mamie explicit advice on being an actor, but she did raise her in a way that taught her a lot of lessons.
"What she gave me that really resonated was to defend who you're playing," Mamie said. "To defend them as if their life was in your hands. To not judge them and instead to understand that there's a great imperative to understand why they do what they do and say what they say."
Mamie continued: "She didn't say anything specifically, but it's just how we were raised to not put a big premium on fame or to really seek it out."