'Miami Vice': Jeff Bridges and Nick Nolte Were Considered for Sonny Crockett
Other well-known actors were considered for the role of Sonny Crockett on 'Miami Vice.'
Miami Vice is an iconic TV show that, for many, personifies the decade of decadence to utter perfection. The show combined '80s fashion, classic cop drama tropes, and heartthrobs of the age into one pleasing package, and ultimately, it ran on television for six years.
Miami Vice made a star out of actor Don Johnson, and although he went on to play a multitude of other roles in Hollywood, he has since been closely associated with his character from Miami Vice. Still, there were several surprising actors who were considered for the role that ultimately went to Johnson — including two stars who went on to become Hollywood power players in their own right. 
When did 'Miami Vice' run on television?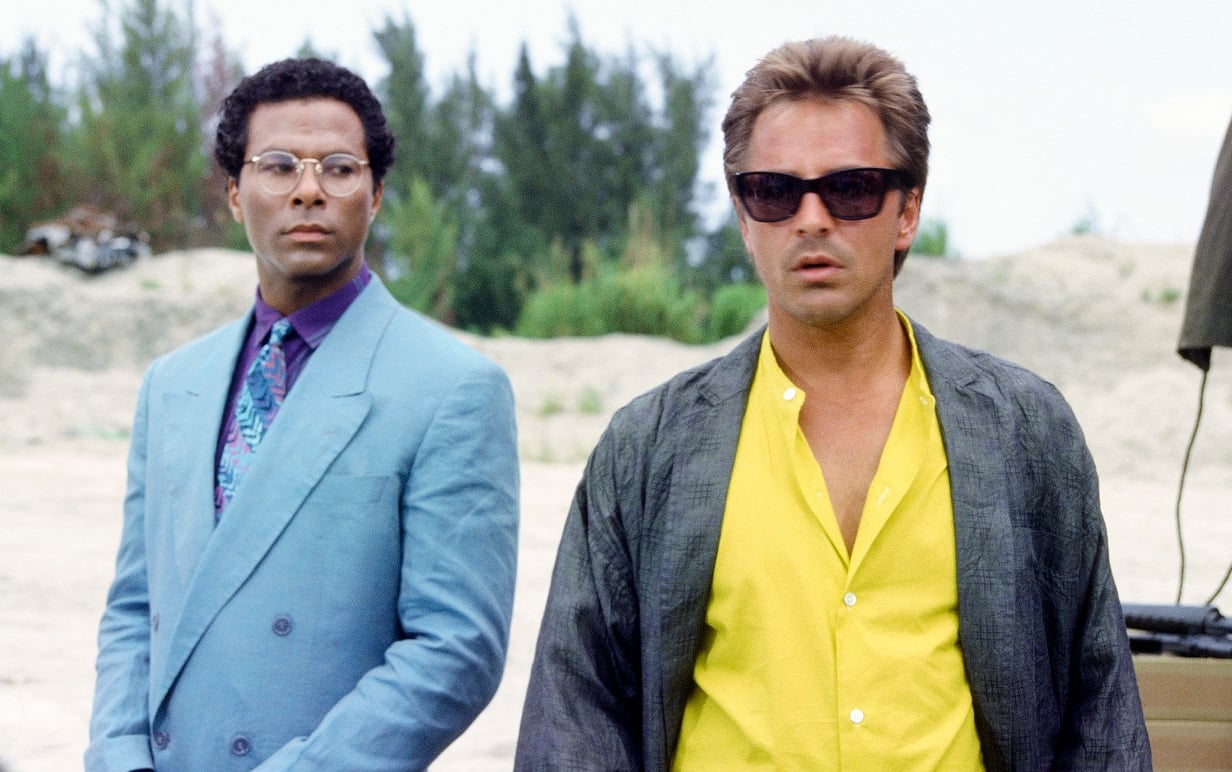 Miami Vice debuted on television in 1984, and immediately signaled a change in direction for cop dramas. The show, rather than focusing on heavy plotlines and tense situations, infused fun and color into a genre that had gotten stale, often utilizing pop music and stylized visuals in order to make the series not only entertaining, but fashionable as well.
Miami Vice focused on the exploits of two Metro-Dade Police Department detectives working undercover in Miami, Florida. James "Sonny" Crockett and Ricardo "Rico" Tubbs were buddies, never hesitating to get tough with perpetrators, but spending many of their days working to solve drug and prostitution cases.
Not only did Miami Vice feature stunning Miami scenery, but showrunners also took care to showcase many top tourist attractions and focal points in the show, creating a series that was truly visually innovative. 
Who played Sonny Crockett in 'Miami Vice'?
As colorful and entertaining as the scenery in Miami Vice was, it was the actors who really captivated the hearts and souls of viewers everywhere. Sonny Crockett and Rico Tubbs quickly went down in television history as two of the most memorable cops featured on any show, and much of the credit for that goes to actors Johnson and Philip Michael Thomas as Sonny and Rico, respectively.
Johnson was a relatively unknown young actor when he was cast as Sonny. He had acted primarily in stage productions and lower-budget TV movies, but his role in Miami Vice changed the course of his future. He became a star not long after Miami Vice premiered, with fans everywhere raving about his charm and good looks. 
Which iconic actors were almost cast in the role of Sonny Crockett?
Johnson continued to act in Miami Vice throughout the series run until it went off the air in 1990. Critics recognized Johnson for his excellent work in the show, even winning a Golden Globe for his role as Sonny Crockett.
All the while, Johnson worked on other acting projects, appearing in movies as well as television shows. After Miami Vice concluded on TV, Johnson appeared in several other major shows, including Nash Bridges, a series that ran from 1996 until 2001. Still, Johnson remains best known for the character of Sonny, even to this day.
Fans might not be able to even comprehend another actor playing Sonny so effectively. According to Mental Floss, however, several other top-tier actors were considered for the role of Sonny Crockett, including Jeff Bridges and Nick Nolte. Both actors passed on the roles, however, leaving showrunners to audition other performers, eventually settling on Johnson. Fortunately for everyone, the combination proved to be lightning in a bottle.
[Correction: An earlier version misspelled Nolte.]