Mick Jagger: This Singer 'Made a Name' for Herself Off The Rolling Stones
The Rolling Stones influenced plenty of musicians — and one popular 1990s album was a direct response to their music. The album in question is a track-by-track reply to The Rolling Stones' record Exile on Main St. Here's how Mick Jagger reacted to this development.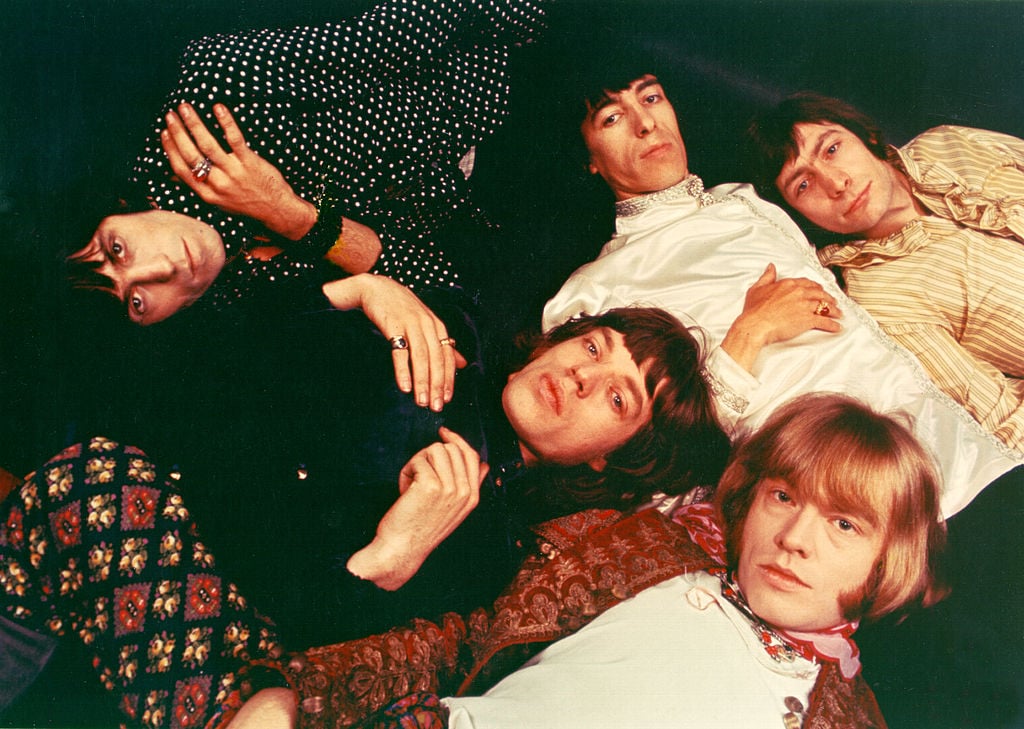 Why a famous 1990s rock star decided to base an album on a Rolling Stones masterpiece
Predictably, 1970s nostalgia was strong in the 1990s. Famous 1970s movies like Star Wars and Grease got re-released to theaters, glam rock had a bit of a comeback in the alternative rock scene, and artists like Aerosmith, Elton John, Cher, and Santana ruled the airwaves. In addition, one of The Rolling Stones' most acclaimed 1970s albums, Exile on Main St., spawned a popular response.
Liz Phair had a long and varied career, but many critics consider her debut album Exile in Guyville to be her masterpiece. Interestingly, Phair designed each song on the album to correspond to a track from Exile on Main St. In a 2010 interview with Rolling Stone, Phair said she decided to take inspiration from Exile on Main St. because she needed a template from which to draw — and because Exile on Main St. is a successful, important album.
RELATED: The Singer John Lennon Said Was as Important as Paul McCartney and Bob Dylan Combined
How Mick Jagger reacted to 'Exile in Guyville'
Phair explained how Jagger reacted to Exile in Guyville. "I met Mick at the A&M studios in Los Angeles," Phair recalled. "It was, five, six years ago, and they were doing a listening party and it was such a big deal." Phair recalled Jagger making an interesting comment to her.
"We go back to meet [Jagger] and I swear to God, John must have said something like, this is the woman that did the Exile in Guyville thing, and Mick gave me this look as if to be like, 'Yeah, all right, I'll let you off the hook this time for completely making a name for yourself off our name, but don't think I don't know.' It was very clear they live in some second dimension where little tiny people like me don't exist and as far as he understood it he was going to forgive me because I was so charming for using their name to further my own. I wasn't mad. He's Mick!"
RELATED: The 1960s Rolling Stones Album Mick Jagger and Keith Richards Don't Like
Did 'Rolling Stone' prefer 'Exile in Guyville' to 'Exile on Main St.?'
The connection between Exile on Main St. and Exile in Guyville raises an interesting question: Which album is more acclaimed in retrospect? Rolling Stone recently released an article called "The 500 Greatest Albums of All Time." Rolling Stone ranked Exile in Guyville the 56th greatest album ever. In addition, Rolling Stone ranked Exile on Main St. the 14th greatest album ever. Exile in Guyville is a classic, but it's not as much of a classic as Exile on Main St. — at least in Rolling Stone's estimation.