Micky Dolenz Said 1 Monkees Song Took on a 'Deeper Meaning' After Mike Nesmith's Death
TL;DR:
Micky Dolenz and Mike Nesmith duetted on 1 of The Monkees' songs.
Dolenz felt the song took on a new meaning after Nesmith died.
The track received a huge honor in Rolling Stone.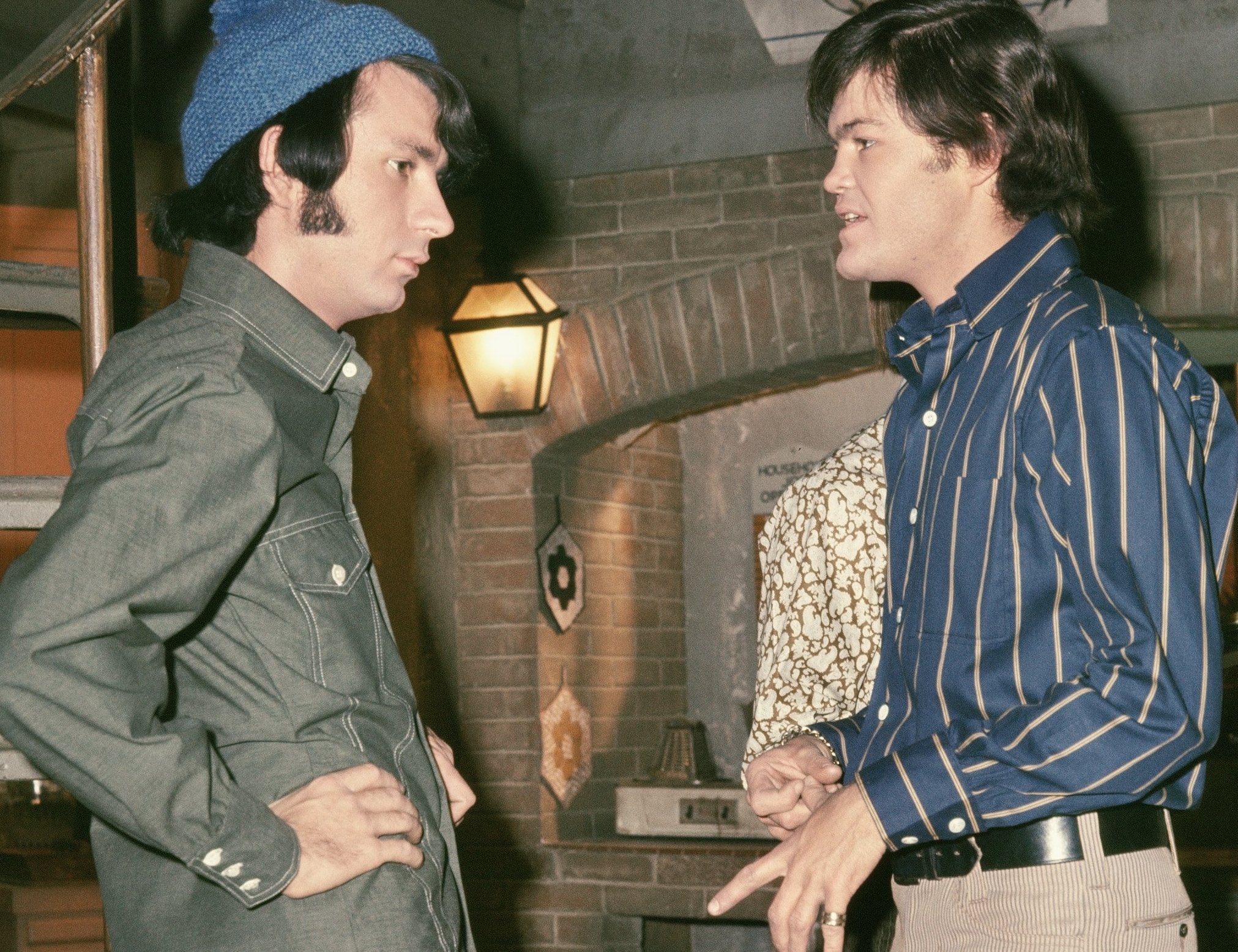 Mike Nesmith of The Monkees died in 2021. Subsequently, Micky Dolenz said one of The Monkees' songs took on a new meaning. Notably, Peter Tork was blown away by the song despite its flaws.
Peter Tork loved a song by The Monkees that he believed was flawed
Davy Jones died in 2012. In 2016, the remaining three Monkees — Nesmith, Dolenz, and Peter Tork — reunited for Good Times!, their first album in 20 years. During a 2016 interview with Rock Cellar Magazine, Tork was asked which track from the album he listened to repeatedly.
"Back when we were making the CD, I heard the track of 'Me & Magdalena' and Michael's voice alone and I was very moved by it," Tork revealed. "I was swept away.
"[Producer Adam Schlesinger] chose to produce it as a duet with Micky singing a second part above Mike and I'm a little disappointed because I think Mike's vocal was just amazingly tender and a breakthrough for him, revelatory," he opined.
Tork revealed how he felt "Me & Magdalena" compared to the other songs from Good Times! "I think that the effect was slightly diminished by the duet effect but that's the artistic high point from my point of view," he said.
RELATED: The Monkees' Micky Dolenz Said a Famous Movie Song Is 1 of the Few Attempts to Emulate 1960s Music That Worked
What Micky Dolenz said about the song after Mike Nesmith's death
During a 2022 interview with Forbes, Dolenz was asked if the lyrics of The Monkees' "Some of Shelly's Blues" took on a new meaning after Nesmith's death. "Oh, that's interesting you should say that," he replied. "Because I think they probably did. A lot of his songs now that I'm singing have. Even ones he didn't write."
Dolenz said "Me & Magdalena" was similar to "Some of Shelley's Blues." "That's suddenly taken on a deeper meaning," he said. "I'm doing it with my sister now in the show. I've done that before in my solo shows with my sister Coco."
RELATED: Why The Monkees' Micky Dolenz and The Carpenters Lost the Chance to Record Three Dog Night's 'An Old Fashioned Love Song' 1st
How The Monkees' 'Me & Magdalena' performed with critics and audiences
The Monkees never released "Me & Magdalena" as a single and it didn't chart on the Billboard Hot 100. The Monkees included the song on the album Good Times! The album reached No. 14 on the Billboard 200, remaining on the chart for four weeks.
Critics responded well to "Me & Magdalena." Rolling Stone ranked it No. 76 on their list of the greatest songs of the 2010s. The magazine called the song "achingly gorgeous."
"Me & Magdalena" was not a hit but it impressed critics and Tork.
RELATED: One Direction's Songwriter Explained Why the Band's Songs Were So Similar to The Beatles and The Monkees