Mike Myers Made the Argument Why 'Shrek' Is Actually a Drama
Actor Mike Myers has several hit movies that fans love him for, including the animated Shrek feature franchise. However, he looks at the film a bit differently from many other audiences. Myers explained in a recent interview why he actually considers Shrek to be more of a drama than anything else. He makes quite the sound argument.
Mike Myers explained why he did a Scottish accent in 'Shrek'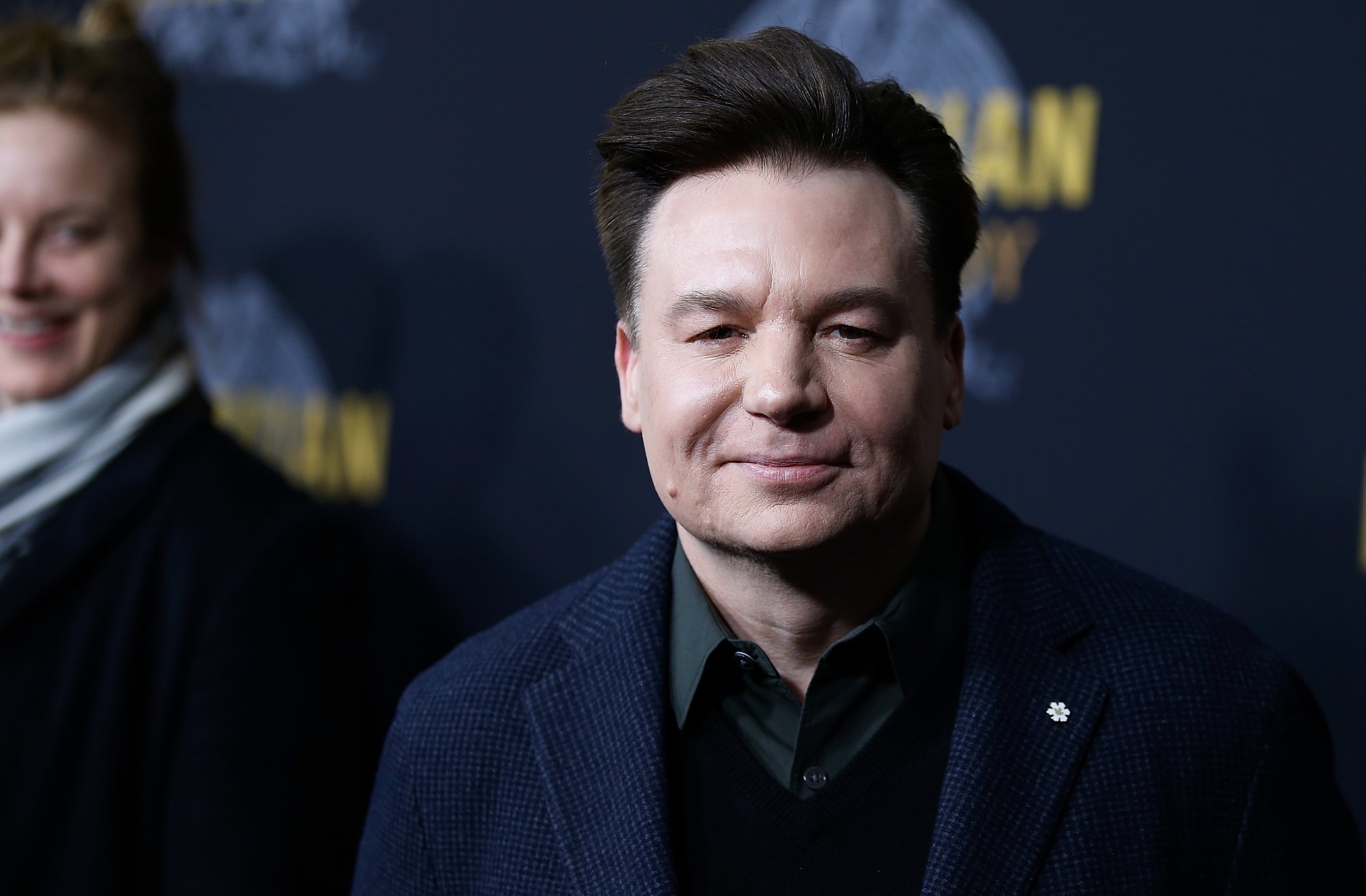 GQ interviewed Myers about all of his "most iconic characters" over the course of his career, including Shrek. He provided insight as to what really drew him to the movie and how he developed the character. However, many folks might not know about how Myers' ancestry played into his Scottish accent in Shrek.
"To me, the Eurocentric form that is the fairytale is really about classism," Myers said. "When I was approached to do Shrek, originally, I did it as a Canadian and I rerecorded it as Scottish. That, to me, seems the most working class."
Myers wanted to bring a bit more of himself and his Scottish cultural background to the character of Shrek
Myers continued: "But also, too, I have a lot of the Scottish people. I have Scottish ancestry, mostly English, but Liverpool, it's the pool of life between Scotland, England, and Ireland."
Mike Myers argued his case for why 'Shrek' is actually a drama
Myers continued to talk about Shrek in his video with GQ. He talked about his favorite aspects of the movie, including how it flips the script on the typical fairytale. It certainly twists many of the conventions that audiences expect. Additionally, Myers argued why he considers Shrek to actually be more of a dramatic movie.
"I love the idea of taking a fairytale and turning it on its head. Having it be that all the traditional bad guys are good guys and all the traditional good guys are bad guys," Myers said. "I realized it's a dramatic role. I mean, halfway through, I went, there's an emotional center here. You know, the old joke, 'I wouldn't wanna be a member of a club that would have me as a member.' I have always felt that way. The concept of going from a self-loathing ogre to a self-accepting ogre was meaningful to me."
The actor would make more sequels
The main Shrek movie franchise has 4 movies, but Myers would actually like for there to be more sequels. "I loved playing Shrek," Myers told GQ. "If I had to do one Shrek a year, I'd be thrilled." Longtime fans wanted another installment for years, so maybe his interest could bring the character back.
Spin-off feature Puss in Boots also drew interest from audiences, proving that the supporting characters also have staying power. If more Shrek movies happen, it's clear that Myers would be just as happy as audiences would be to bring this story back to the silver screen.