Mike Richards Could 'Kill' the 'Jeopardy!' Franchise, a Former MSNBC Host Claims
It's safe to say that the news of Jeopardy! executive producer Mike Richards inching closer and closer to being crowned, that is named, the new host of the classic quiz show has many of the show's fans up in arms.
Among them is a former MSNBC host known for his straightforward, suffer-no-fools approach. In a recent tweet, he left no doubt about his feelings on Richards' practically guaranteed "ascension" to the late Alex Trebek's lectern.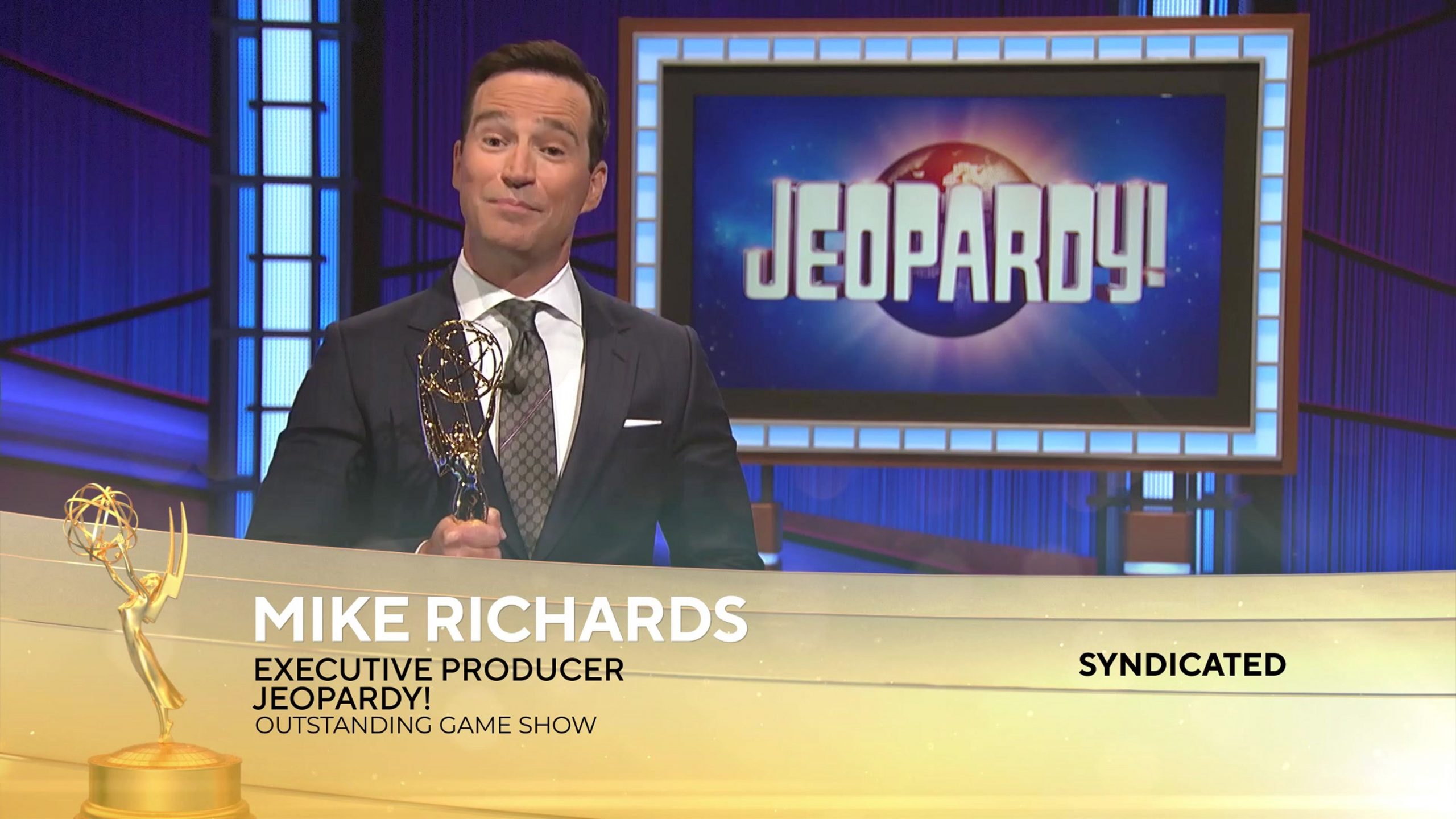 Richards is the front-runner to host 'Jeopardy!'
The name of the new host of Jeopardy! has been one of the most anticipated announcements in recent entertainment history. For the quiz show's viewers to learn, then, that its executive producer has been in "negotiations" to succeed Trebek during the guest host experiment has left a bad taste in fans' mouths. Particularly given the months of teasing as to what Richards and the Sony Pictures Entertainment team were looking for in a new host.
"Using guest hosts was always the plan," Richards told Broadcasting+Cable in May. "Going into even an interim host would have been difficult for the fans as well as difficult for us, the show's production, and everyone who cared about Alex. That process needed time and it needed to have a variety of different people — fans, producers, focus groups — narrow in on all of it.
"What was it exactly that we wanted out of our next Jeopardy! host? We knew that we wouldn't be able to find the next Alex Trebek because that doesn't exist, so what was it exactly that we were looking for?"
Former MSNBC host Keith Olbermann is opposed to Richards
Olbermann, who hosted the weeknight news and political program Countdown with Keith Olbermann on the cable channel for nearly a decade, chimed in on the outcry surrounding the supposed leak about Richards' involvement in advanced talks with Sony Pictures Entertainment.
Tweeting in reaction to the breaking news on Richards, Olbermann took Countdown fans back to the host's nightly tongue lashing of whoever he might have an issue with.
"The damage this guy did to that show and its staff was described to me by somebody on it as the 'worst cluster-f I've ever seen.' It has the capacity to kill this franchise," Olbermann said.
He's not alone in his views as countless Jeopardy! fans fear Richards may take the good name of the quiz show down.
Even Richards' guest-hosting stint is being looked at with suspicion
When Richards stepped in to guest host after Ken Jennings' appearance, the showrunner gave the press the impression that he had done so due to another guest host's scheduling conflict.
"As for me hosting, I was never meant to be a part of that process — I was just meant to manage — but COVID had other plans," he continued in his conversation with Broadcasting+Cable.
The Ringer's Claire McNear reported recently that "two sources close to Jeopardy!" told the outlet that "[Richards' guest-hosting account is] not an accurate depiction of how Richards came to host. Instead, a planned host had a minor conflict during one of the show's upcoming tape days. Jeopardy! staff and crew told the host that they could work around it—only for Richards to step in and insist on hosting himself, according to the sources, one of whom described feeling surprised that Richards characterized his presence onstage as an emergency substitution."
We'll have to wait and see if Richards is truly named Jeopardy!'s new host or if Sony decides to go in another direction following the negative reaction this "leak" has brought about.