Mila Kunis and Ashton Kutcher Spent a Surprisingly Low Amount on Their Wedding Bands
Celebrity engagement rings often come with hefty price tags. They can cost thousands or even millions of dollars. But in the case of Mila Kunis and Ashton Kutcher, they're a rare Hollywood couple who sport more affordable wedding rings. 
Mila Kunis and Ashton Kutcher married in 2015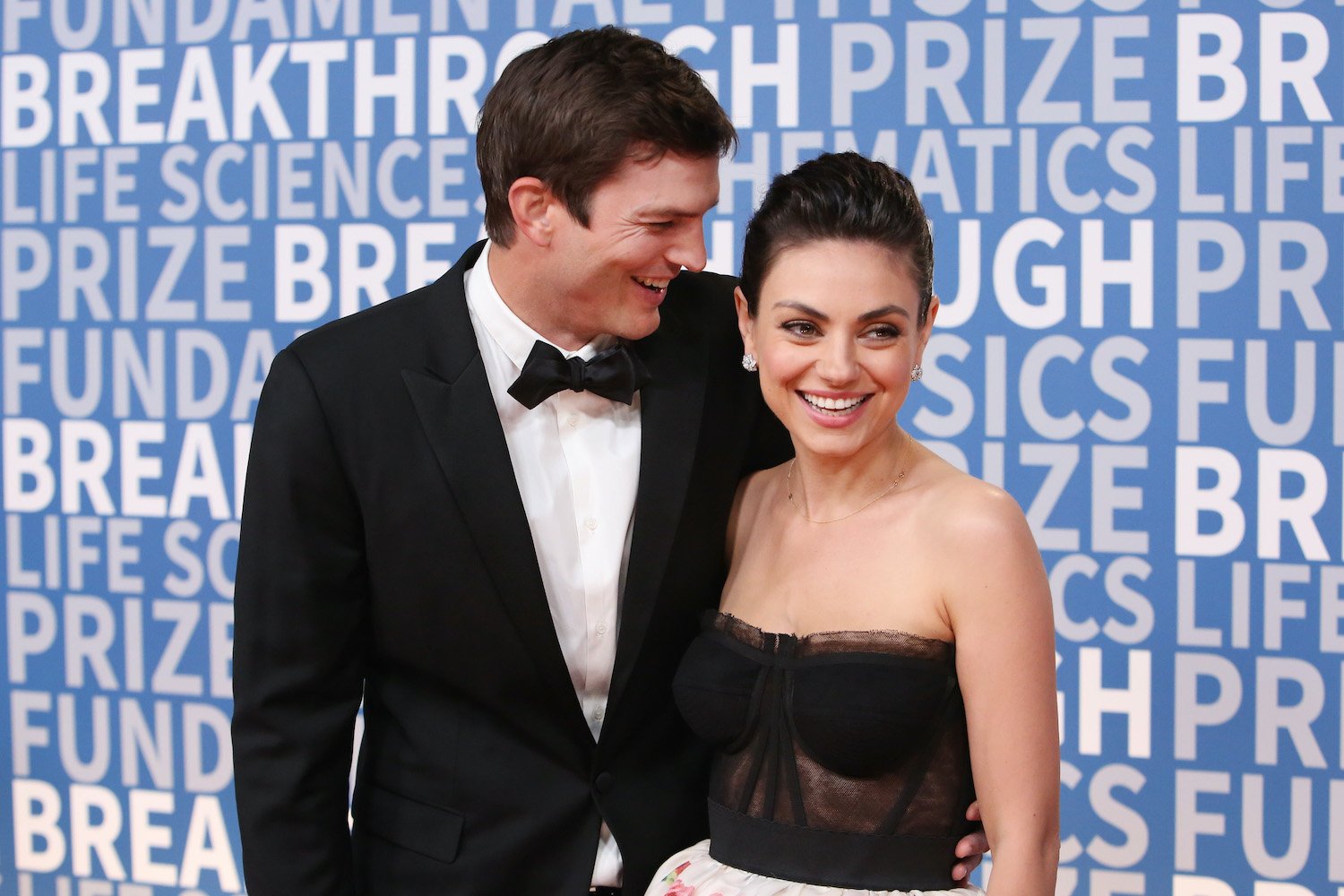 Kutcher and Kunis became husband and wife in July 2015. They didn't have an elaborate celebration with a star-studded guest list but rather a private affair. As Kutcher said during a 2016 appearance on The Ellen DeGeneres Show, they went to great lengths to keep the ceremony a secret.
"It was a ninja effort," Kutcher said. "We really didn't want helicopters [with paparazzi photographers] at our wedding and it's a legitimate concern." 
The Ranch star continued, saying he even left false clues online.
"I was posting things on social media that were in different locations to avoid the helicopters because we didn't want to be screaming our vows at each other and be, like, 'Forever!' 'Did you say never?' We didn't want to do that thing, so we went really under the radar with it," he explained. 
After saying their I do's, the couple took an RV trip with their then-10-month-old daughter, Wyatt, and Kutcher's parents. As Kunis revealed later on The Tonight Show Starring Jimmy Fallon, the trip was a disaster. 
"If you've ever seen the National Lampoon movies, our honeymoon was like a real-life National Lampoon's honeymoon," she said.
Mila Kunis bought her and Ashton Kutcher's wedding bands on Etsy
After pricing out rings, Kunis headed to Etsy to get wedding bands for her and Kutcher. 
"I wanted the thinnest possible platinum band," she said during a 2016 appearance on Conan. "I mean, you can't see it, but it's super, super thin. I looked at how much Tiffany's [cost] and I was like, 'They're how much? This is astronomical.' So I went on Etsy and I was like, '$90?' I was like, 'Buy now!' $90, everybody! Ashton's was $100, so technically his wedding band was a little bit more expensive than mine."
The Bad Moms actor continued, saying she has a "beautiful" engagement ring from Kutcher she never wears. Instead, she wears her more affordable ring. 
Ashton Kutcher and Mila Kunis: Who has the higher net worth?
Kutcher and Kunis are both successful actors but they didn't grow up with money. Hence their more frugal ways as adults. Both have been open about their upbringings, saying they didn't have much money. As parents, it's important to them they don't raise their children to feel entitled.
"It's so important because we both came from pretty solid poverty backgrounds and grew up very poor and are very much self-made and are very aware of what a dollar is worth," Kunis said of her and Kutcher on the The Kyle and Jackie O Show per CBS News. "Nothing's been handed to us."
They met on That '70s Show as teens and even played love interests. In fact, Kunis shared her first kiss — a scripted one for the comedy — with her future husband. They were both established actors when they reconnected at the 2012 Golden Globe Awards. Kutcher had multiple TV and film roles and Kunis had starred in Black Swan only two years earlier. 
Kutcher's worth a reported $200 million while Kunis has an estimated net worth of $75 million, according to Celebrity Net Worth. But the couple doesn't plan on leaving all of their money to their children. The actors want to invent in their kids' business ideas and donate the rest.