Miley Cyrus and Lizzo Sang on a Treadmill To Train Their Voices—Does It Actually Work?
Miley Cyrus did some intense workouts to prepare for her TikTok Tailgate Super Bowl Pregame performance. The "Plastic Hearts" singer posted videos of herself running on a treadmill while singing in order to build her stamina for her live performance, and it inspired Lizzo to do the same.
The "Truth Hurts" singer popped onto her own treadmill and belted out her song, "Cuz I Love You," and she admitted it was quite the workout. So, does singing while doing cardio really help strengthen a singing voice?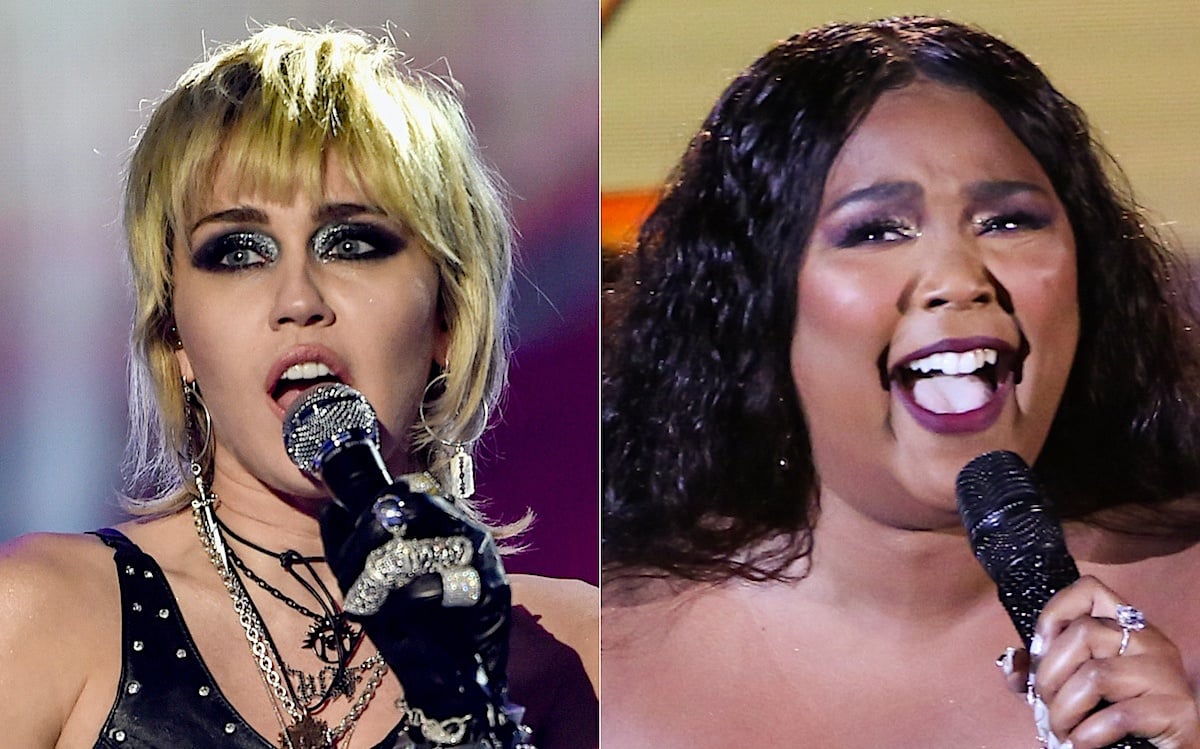 Miley Cyrus sang 'Rebel Girl' while running on a treadmill
On Feb. 3, Cyrus shared a video of her Super Bowl cardio workout. It showed her singing Bikini Kill's "Rebel Girl" to the pace of her treadmill, and then she went directly into a rendition of her song "Angels Like You."
"ANGELS LIKE YOU CAN'T FLY WITH REBEL GIRLS LIKE ME," she tweeted. In the background of the video, Cyrus' vocal coach can be heard cheering her on. One person called her an athlete once she went into the second song.
On Feb. 4, Cyrus shared another video, this time of her walking on a treadmill while singing "Plastic Hearts." Her coach is heard cheering her on the whole time in this video, as well.
Lizzo sang 'Cuz I Love You' while running on a treadmill
Cyrus really showed off her pipes in the videos, and it made Lizzo want to join in.
"I'm tireeeeeed… Cuz I Love Yooooouuu," she wrote on Instagram. "I saw @mileycyrus running and singing on a treadmill so I ran and sang on a treadmill. It was fetch. And F*CKING HARD."
Both of the stars' voices cracked a little bit at the beginning of their videos, but it wasn't long before they adjusted and powerfully belt out the songs. That they were able to make it through the entire tracks without a break really is a testament to both of their stamina. And now, they want to workout together!
Cyrus reposted Lizzo's video saying, "I love you more! When I'm back from the Super Bowl, We gonna try doing this sh*t IN MASKS! Letsssss goooooooo!"
Singing while doing cardio is a technique used by many singers
For any wondering if singing while doing cardio is helpful or just unnecessarily hard, it's the former. Cardiovascular health is vital for any singer, especially ones like Cyrus and Lizzo who will hopefully be able to go on world tours again soon.
Breath control, stamina, and lung health all contribute to a singer's precious pipes. Exercises like swimming, jogging, running, and walking are helpful on all of those fronts, so singing on a treadmill is a great exercise to help a performer ensure they'll be able to run or strut across a stage without missing a note.
Beyoncé and her Destiny's Child bandmates, Kelly Rowland and Michelle Williams, used to sing while on ellipticals to help build their stamina, and they apparently still use that as a training technique to this day. It's a tried and true method to boost a performer's ability to sing and dance simultaneously, resulting in the show-stopping performances we know and love.