Mindy Kaling's Worst Date Involved an Awkward Misunderstanding
Even celebrities have bad dates. Even Mindy Kaling, one of the hilarious stars of The Office. The incredibly talented actor had a very awkward date that was really just a big misunderstanding. What kind of misunderstanding? The age-old question of is a date really a date or something more platonic. 
What is Mindy Kaling known for?
RELATED: Hollywood's Most Educated: Celebrities With a Master's Degree or PhD
One of the original writers on The Office, which was her first job in Hollywood, she also showed her great acting chops, and eventually also became an executive producer for the show. In 2005, the same year The Office premiered, Kaling also was cast by Judd Apatow in The 40-Year-Old Virgin.
She also created her own series, The Mindy Project, a romantic comedy where Mindy is an OB/GYN trying to navigate romance, friendship, and work, with some hilarious and crazy results.
Kaling created a few other shows including, Champions on NBC, Four Weddings and a Funeral on Hulu, and Never Have I Ever on Netflix. Kaling has also voiced animated characters, including Taffyta Muttonfudge in Wreck-It Ralph, and Disgust in Inside Out.
She has authored two New York Times best-selling memoirs, Is Everyone Hanging Out Without Me (And Other Concerns) and Why Not Me?. Additionally, she writes a blog and has a series titled Nothing Like I Imagined, part of the Amazon Original Stories collection. She is also writing the highly anticipated third installment of Legally Blonde along with Dan Goor. In 2018, she received an honorary Doctor of Humane Letters degree from her alma mater, Dartmouth.
Is she in a relationship?
RELATED: Mindy Kaling Reveals How Much B.J. Novak Loves Her Daughter Katherine
Kaling has been fairly open about her personal life, to a certain degree. She was reportedly involved with actor B.J. Novak off and on for 15 years, and they are currently best friends. He is also godfather to her two children, a daughter, Katherine, born in 2007, and a son, Spencer, born in 2020.
One area in which Kaling is very private is who the father of her children is. Many people have naturally speculated that Novak is the father due to their history, but Kaling has only said he is their godfather.
Mindy Kaling's worst date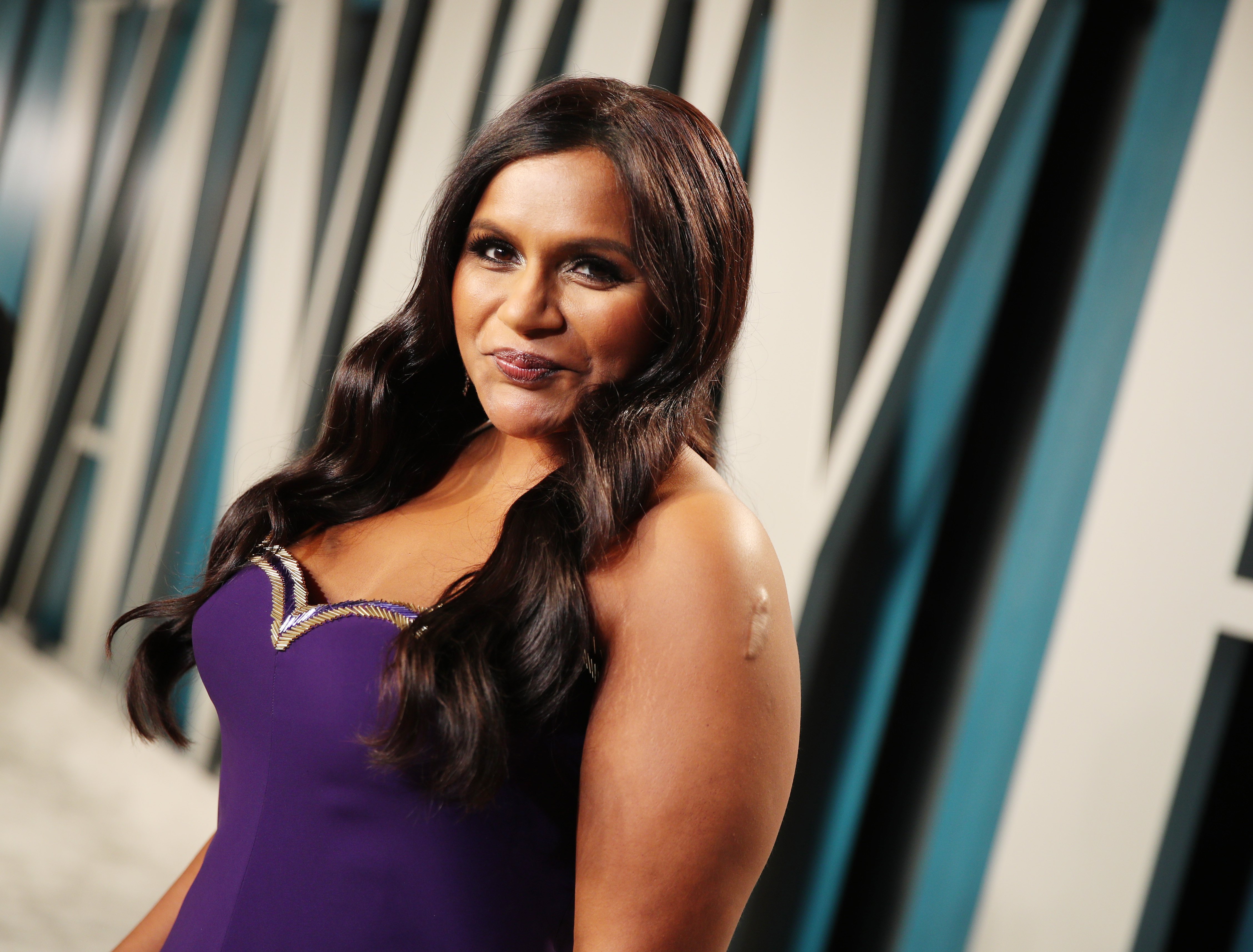 Thinking a date is a date when it is not happens to all of us. It even happened to Kaling. She recounted her worst date on Reddit, and it made People magazine's most recent list of celebrities' worst dates. They really are just like us.
Kaling recounted the date saying it was with a guy she was really attracted to and excited about, but on the date "it became apparent that it WASN'T a date." She also shared that he was "psyched to have dinner with me in a platonic way" and that "he talked about an actress he really wanted to date and we split the check."
Kaling is pretty focused right now on being a single mom, and even though she has stated Novak is her best friend, she also refers to him as family. Whether that means he is the father of her children or not is still up in the air. But more importantly they have a rock solid friendship, and he loves her children. Hopefully that will ward off any more awkward dates that are not dates.