'Miss Scarlet and The Duke' Season 2 Premiere Date, Trailer Revealed
PBS has revealed an October 2022 premiere date and first trailer for its Victorian mystery series 'Miss Scarlet and The Duke.'
TL;DR:
Miss Scarlet and The Duke Season 2 premieres Oct. 16 on PBS.
A new trailer teases more mysteries and hints at a possible romance for Eliza and William. 
Star Stuart Martin has said he's "beyond delighted … to return to this rich, wonderful world."
PBS is bringing mystery with a dash of romance to TV screens this fall. Season 2 of the Victorian detective series Miss Scarlet and The Duke premieres in October 2022. The first trailer for the new episodes teases more mysteries for London's first female detective, as well as the possibility of a romance between her and her old friend (and occasional investigative partner) William "The Duke" Wellington. 
'Miss Scarlet and The Duke' returns for season 2 
Miss Scarlet and The Duke Season 2 premieres Sunday, Oct. 16 at 8 p.m. ET on PBS. The new season will have six hour-long episodes. Peaky Blinders alum Kate Phillips returns as detective Eliza Scarlet, while Stuart Martin is back as The Duke. Set photos shared by creator Rachael New on Twitter also confirm that several other season 1 cast members will return, including Ansu Kabia as Moses, Cathy Belton as Eliza's housekeeper Ivy, and Andrew Gower as Rupert Parker. 
While U.S. audiences will have to wait until the fall for fresh episodes, British viewers will get to see the new season a bit earlier. Season 2 premieres June 14 on the Alibi Channel in the U.K.  
The new season of the PBS mystery series picks up one month after season 1 finale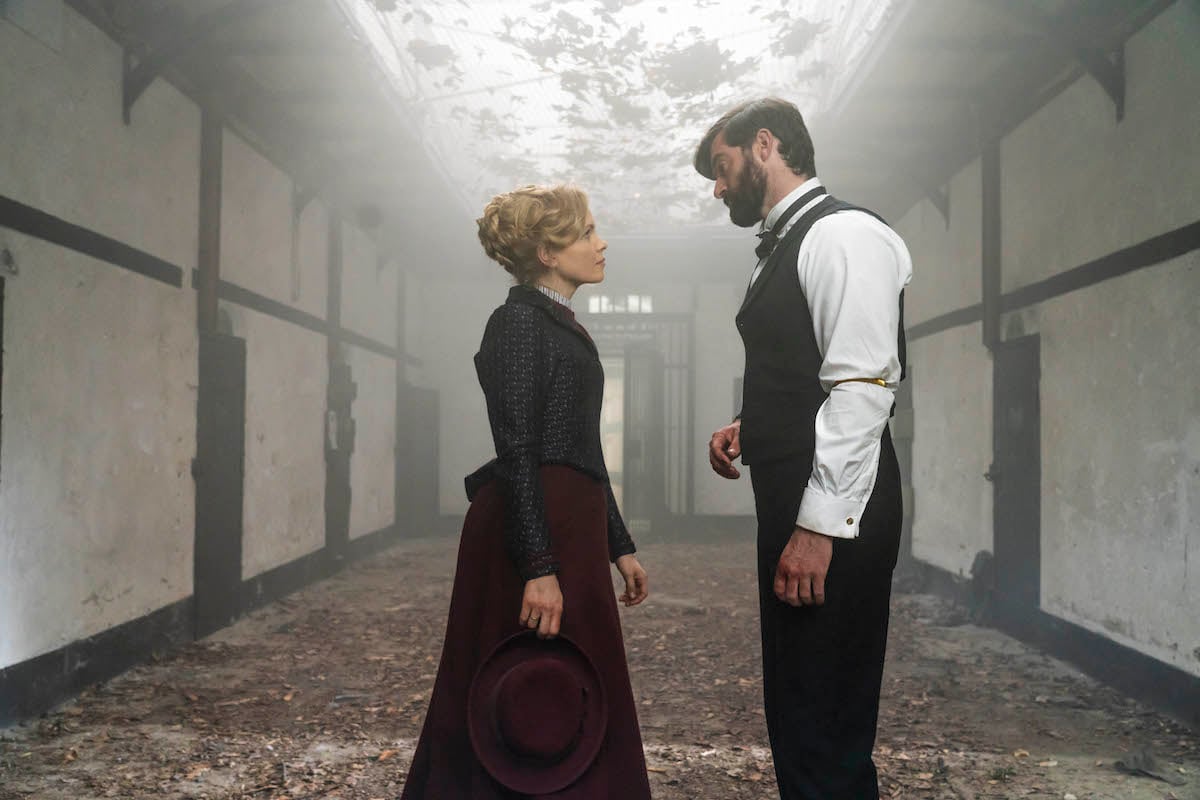 At the end of Miss Scarlet and The Duke's first season, Eliza solved the mystery of her father Henry Scarlet's murder. Meanwhile, William realized that his fellow police officer Frank was involved in a counterfeiting ring.
Season 2 will pick up one month after the season 1 finale. Eliza – who took over her father's detective agency after his death – is still facing challenges as a career woman in Victorian London. Despite her obvious skills, few people are willing to take her seriously. "You're a what?" a woman laughs when Eliza introduces herself as a private detective in the season 2 trailer (via YouTube). Meanwhile, her relationship with William is still at a low simmer. "We are in competition, are we not?" she teases him. 
While there's definitely sexual tension between Eliza and William, they don't always see eye-to-eye. In the season's first episode, a woman hires Eliza to find her missing sister. But the police have already closed the case, leading to conflict between Eliza and William as she tried to find out what really happened. 
Stuart Martin says he can't wait for fans to see what's next for Eliza and William 
With more will-they-or-won't-they tension and plenty of cases to solve, Miss Scarlet and The Duke Season 2 will be an exciting ride for fans, the show's stars have said. 
"It's like no time has passed at all. We've slipped right back into the same old Duke and Eliza dynamic," Phillips told PBS when filming began on the new season last year. "If anything, it feels richer and more playful than ever."
"I'm beyond delighted to be back in Duke's bowler hat and boots, swaggering the streets of London by Kate's side," Martin said. "To return to this rich, wonderful world and the characters that Rachael has created, with this incredible team, it feels like we're home. I can't wait for our Masterpiece family and fans to see where Eliza and Duke go next, and who they bump into on the way."
For more on the entertainment world and exclusive interviews, subscribe to Showbiz Cheat Sheet's YouTube channel.