'Miss Scarlet and The Duke': Stuart Martin Has Also Been in These TV Shows and Movies
On the PBS series Miss Scarlet and The Duke, Stuart Martin plays gruff police detective William "The Duke'" Wellington. The show's third season is currently airing, and it's already been renewed for a fourth. That means that fans will be seeing a lot more of the Scottish actor in the future. But the Victorian-era mystery drama is far from his only work. You can also catch up with Martin in these other TV shows and movies.
Stuart Martin played Lorenzo de Medici in 'Medici: Masters of Florence'
Martin's career in film and TV began a little over a decade ago with small roles in movies such as Robin Hood and TV shows such as Hatfields & McCoys. He even had a blink-and-you'll-miss-it part as a Lannister solider in the 2014 episode of Game of Thrones. That same year, he played a police officer in the short-lived British comedy-drama Babylon.
Later, Martin appeared in season 3 of the global crime thriller Crossing Lines. He followed that up with a starring role as Lorenzo de Medici in Medici: Masters of Florence, which is streaming on Netflix. The show about the rise of the powerful Medica family also starred GoT alum Richard Madden as Lorenzo's brother Cosimo de Medici and Dustin Hoffman as their father. It was Hoffman involvement that drew Martin to the show.
"[T]he Dustin Hoffman thing … was just incredible," he told Nuit Magazine. "He was our favorite actor in the house when we were growing up, so to get to meet him, (never mind work with him and act with him!) was a very special thing."
He also starred in 'Jamestown,' which is streaming on PBS Passport
Medici and Miss Scarlet and The Duke aren't the only historical dramas Martin has appeared in. The actor, who grew up in Ayr, Scotland, also had a major role in Jamestown, a drama about the first British colonial settlers in America. The three-season series — which is available to stream on PBS Passport — follows three women who arrive in the colony to marry men they've never met. Martin plays SIlas Sharrow, who ends up married to a woman named Alice, played by Sophie Rundle.
Martin played Brad Cage in the Netflix movie 'Army of Thieves'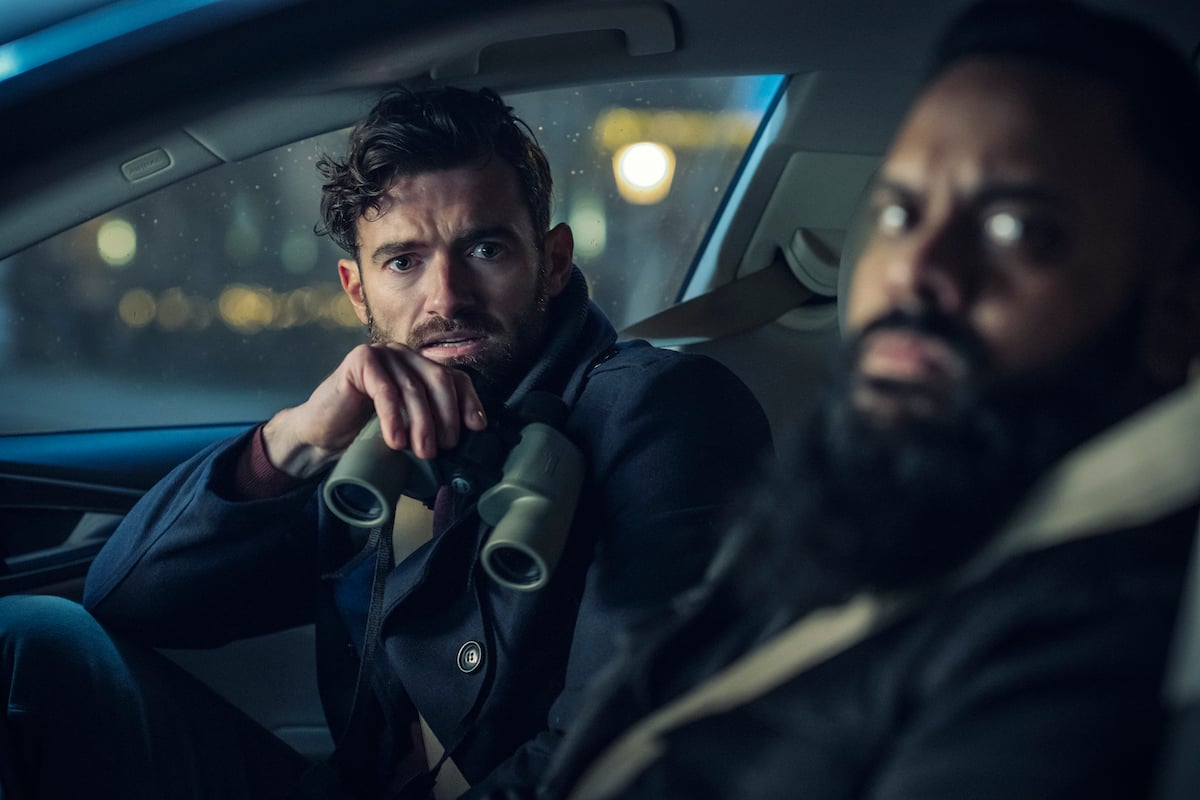 In 2021, Martin starred in the Netflix movie Army of Thieves. The prequel to Army of the Dead, follows a small-town bank teller who is recruited to join a group of elite safecrackers. He played Brad Cage, a member of the gang of thieves.
Making the movie "was a blast," Martin told CBR.com.
"It was such a great process working with all the guys in our team. We were just so tight, and we had a lot of fun. But you know, the action stuff was great … I love going in and holding up a bank and shooting my shotgun into the air and all of that stuff. Jumping through windows. That was amazing. I loved it. That was like a little boy's dream doing that stuff."
Miss Scarlet and The Duke airs Sundays at 8 p.m. ET on PBS. 
For more on the entertainment world and exclusive interviews, subscribe to Showbiz Cheat Sheet's YouTube channel.