'Mission: Impossible: Dead Reckoning — Part One' Trailer: Fan Reaction, Cast, Release Date
Here's how fans reacted to the 'Mission: Impossible -- Dead Reckoning Part One' trailer and what we know about the movie so far.
Tom Cruise is here for you, action-movie fans. Just as the well-reviewed Top Gun: Maverick hits theaters in 2022, Paramount dropped the first trailer for the next installment of the Mission: Impossible franchise. The trailer for Mission: Impossible — Dead Reckoning Part One doesn't give much away, but we see Cruise doing Cruise things and the members of the Impossible Mission Force traversing the globe. Here's how fans reacted to the Dead Reckoning trailer and what we know about the movie so far.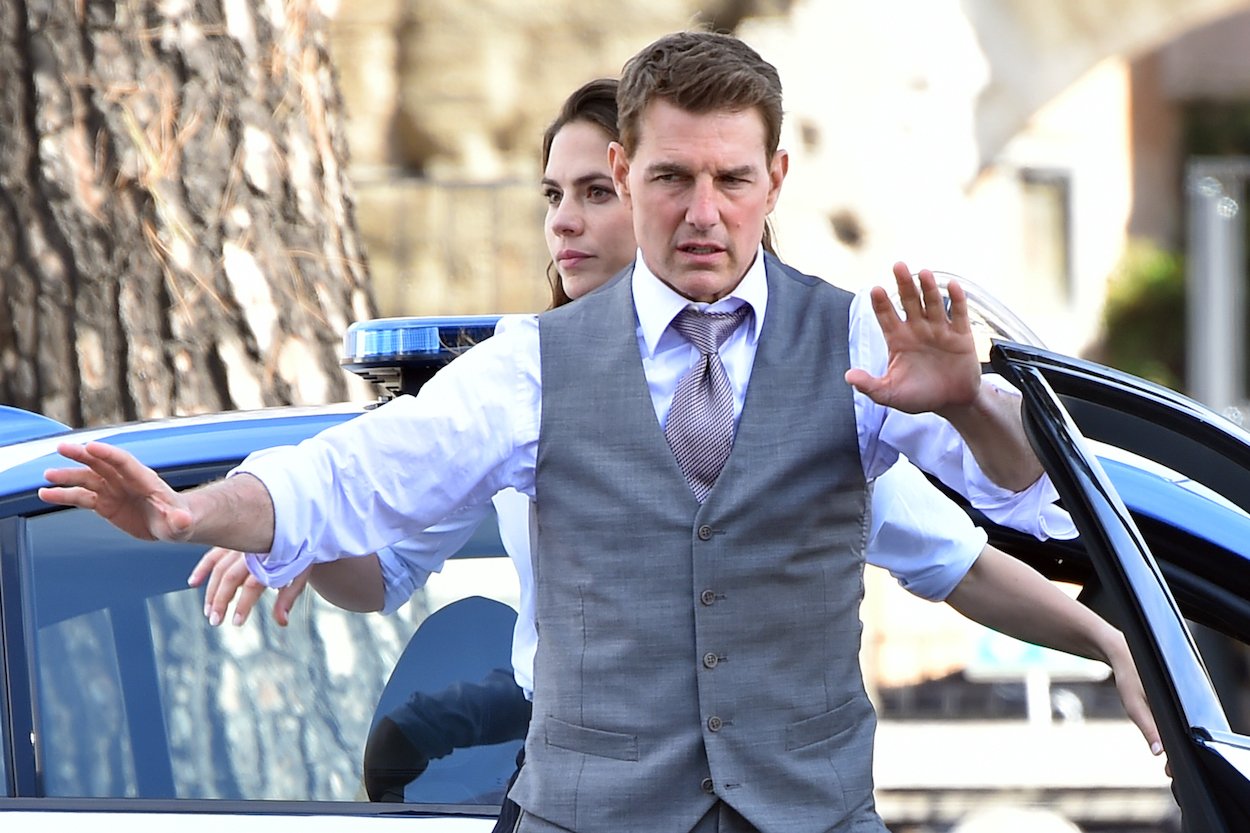 'Mission: Impossible — Dead Reckoning Part One' teases Tom Cruise in another nail-biting blockbuster
Movie fans see Mission: Impossible movies for the action sequences, and the teaser trailer promises Dead Reckoning Part One will deliver. It's two minutes show a whirlwind of action:
A desert chase on horseback
Aerial shots of Rome
An airport foot chase
An undersea explosion near a submarine
What looks to be the main villain getting shoulder-to-shoulder with IMF's Eugene Kittridge
Hand-to-hand combat on Venice's Ponte dei Conzafelzi
What appears to be Cruise sprinting on top of a moving train
Cruise slides his motorcycle to a stop at the edge of a cliff. Later, Cruise the stuntman drives the motorcycle off the cliff and (presumably) parachutes to safety in perhaps his most dangerous stunt yet
The trailer doesn't reveal much of the story, but it shows us some of the locales Cruise's Ethan Hunt and his IMF team visit. It also reveals part of the theme — Hunt's days as a field agent "are over," and he "needs to pick a side" in the fight that will determine the future. It's a sliver of what the movie holds, but the fan reaction is intensely positive.
Fans react enthusiastically to the 'Dead Reckoning Part One' trailer
The Star Wars and Harry Potter franchises have devoted fans, and the Mission: Impossible series is no different. Fans flocked to Paramount Pictures' YouTube page and flooded it with positive rections.
"This movie knows what the audience is here for: Tom Cruise running, Tom Cruise on a motorcycle, Tom Cruise doing yet another bats*** crazy stunt in the name of entertainment. And I love it," one user wrote.
Another commented, "This is probably the best Mission: Impossible trailer I've seen yet in this whole franchise, and love him or hate him, Tom knows how to deliver when it comes to action movies. Hell, this is what I wanted from the James Bond franchise in terms of quality and overall action and stunts."
One fan noted how the franchise staves off inertia and keeps reaching new heights: "We're 8 movies in, and Tom Cruise keeps raising the bar with every installment. I hope he keeps making these for as long as he can."
Dead Reckoning Part One won't hit theaters until 2023, but fans are clearly anticipating a cinematic event.
"The only movie franchise that gets better in every aspect after each movie," one commenter wrote. "No one does it like Tom Cruise. One of the best franchises of all time," another post read.
"It's not a movie, it's an event," one enthusiastic fan wrote.
What we know about 'Mission: Impossible — Dead Reckoning Part One': Cast, release date, filming locations
The next two Mission: Impossible films — Dead Reckoning Part One and 2024's planned Part Two — set up to be Cruise's farewell to the franchise. Yet some people believe Cruise will remain part of the series even if Ethan Hunt hangs it up as a field agent.
That remains to be seen, but we know Hunt is in the field for Dead Reckoning Part One. Rebecca Ferguson (as Ilsa Faust), Simon Pegg (Benji Dunn), and Ving Rhames (Luther Stickell) return as members of Hunt's IMF squad. 
Henry Czerny returns as IMF director Eugene Kittridge. Czerny's last appearance in the franchise came in the 1996 original. Hayley Atwell joins the cast as Grace.
The movie releases in the U.S. on July 14, 2023, per IMDb, but it's not likely to stream on Paramount+. Cruise stars and produced, so he has some say in the decision. He refused to allow Top Gun: Maverick to stream, per IGN, so it seems unlikely he would change course for Dead Reckoning Part One. 
The Paramount Pictures movie filmed on location in Rome, Venice, Norway, Abu Dhabi, and Birmingham, England.
For more on the entertainment world and exclusive interviews, subscribe to Showbiz Cheat Sheet's YouTube channel.