Which 'Modern Family' Cast Member Appeared in Disney and Pixar's 'Coco'?
In Disney and Pixar's Coco, this actor voiced a villainous skeleton musician. In ABC's award-winning comedy series, Modern Family, he portrayed a heartthrob ex-husband to Gloria Pritchett. 
Here's what we know about Benjamin Bratt and his role in both Disney-owned projects.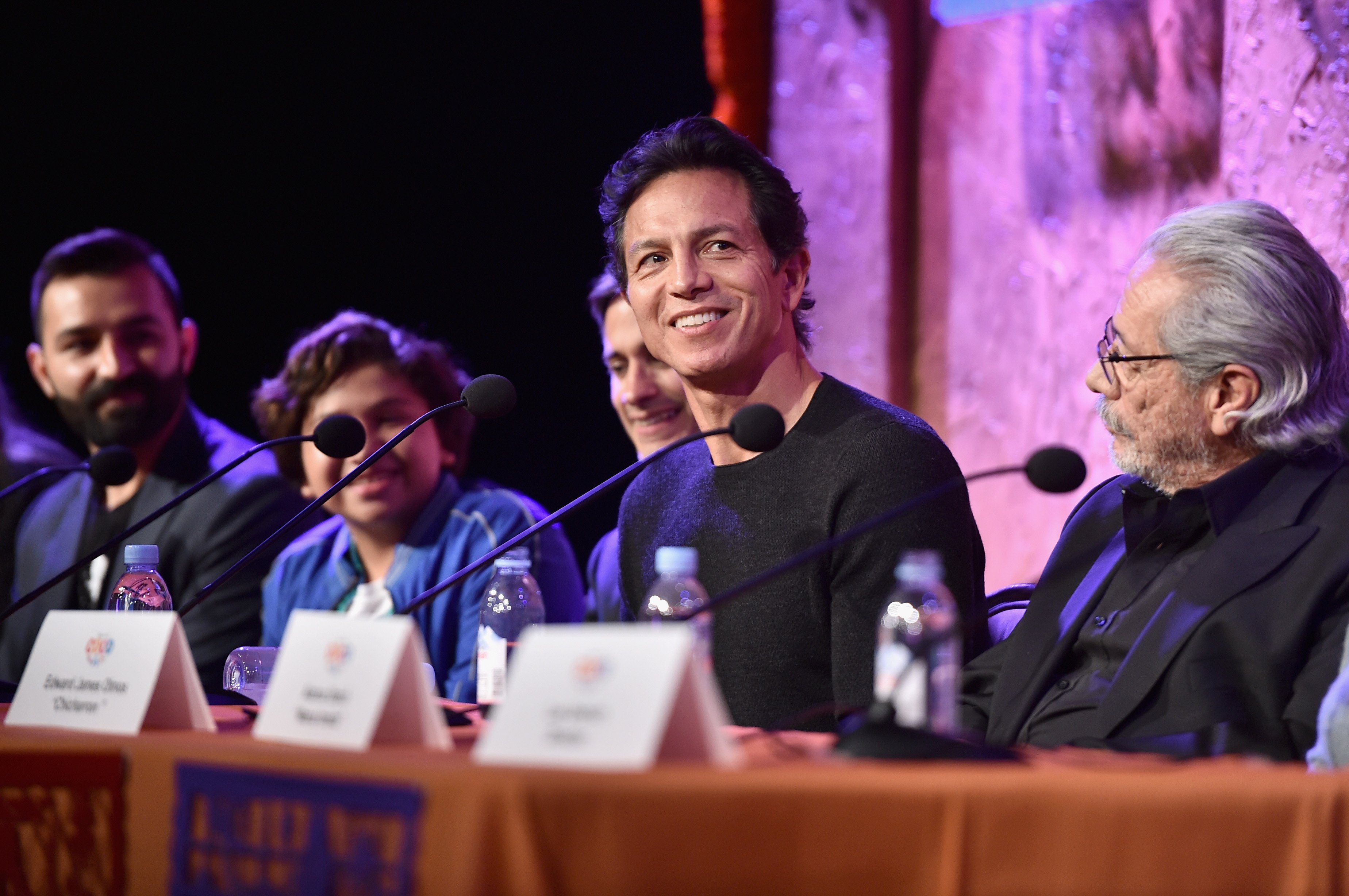 Benjamin Bratt voiced Ernesto de la Cruz in Disney and Pixar's 'Coco'
Nothing is more important than family. Disney and Pixar's Coco told the story of one young boy with a passion for music, despite his family's disapproval. Inspired by his idol, the legendary singer Ernesto de la Cruz, Miguel does whatever it takes to "seize his moment." 
He decides to play in the Día de Los Muertos talent competition. Unfortunately, after stealing from the dead, he ends up surrounded by skeletons and spirit guides. Once cast member behind this production is Bratt, who voiced Ernesto de la Cruz for this animated film.
This actor recorded songs like "Remember Me (Ernesto de la Cruz)" and "Much Needed Advice" for the original motion picture soundtrack, earning millions of streams from Disney fans. Outside of Coco, Bratt worked on the ABC comedy series, Modern Family, where he portrayed Gloria's ex-husband for several episodes.
Benjamin Bratt portrayed Gloria Delgado-Pritchett's ex-husband on 'Modern Family'
When fans first met Gloria Delgado-Pritchett on Modern Family, she had been happily married to Jay Pritchett for several months. She did, however, have an ex-husband named Javier, who acted as the father of her son, Manny. 
Javier was portrayed by Bratt for several episodes of his comedy series, dropping by the Pritchett home for special occasions. 
Although Gloria and Javier broke up, they still had a civil relationship, especially when Manny was younger. Javier attended Manny's graduation and even surprised Jay by bringing him to a baseball stadium after hours. 
Benjamin Bratt's character was willing to do whatever it took to 'seize his moment'
Although he initially appeared as an inspiration to Miguel, Ernesto de la Cruz did whatever it took to "seize his moment." That included killing his lifelong friend and musical partner, named Hector. 
"It was… pretty, pretty trippy thing to step into the shoes of a skeleton that's got that much swagger," Bratt said of his character during an interview with Screenrant. "He's the Mexican Frank Sinatra." 
"He's that adored for his musical prowess as he has for his star turns and Mexican cinema," he continued. "So there were really big shoes to fill. A larger-than-life persona. A lot of fun. And as the idol of the lead of the film Miguel, you know, that interaction was a lot of fun to do."
Disney and Pixar's Coco is available for streaming on Disney+, while most episodes of Modern Family are available on Hulu.