'Modern Family': Gloria Shared Her New Years Grape Tradition With Jay (and Viewers)
'Modern Family' included a few Colombian traditions, courtesy of Manny and Gloria. That includes one New Year's Eve tradition involving grapes and making wishes.
Even though they live in California with their extended family, Manny and Gloria try to stay in touch with their Colombian roots during ABC's comedy series. That includes one of Gloria's New Year's Eve traditions with grapes. 
Here's what we know about this Modern Family character.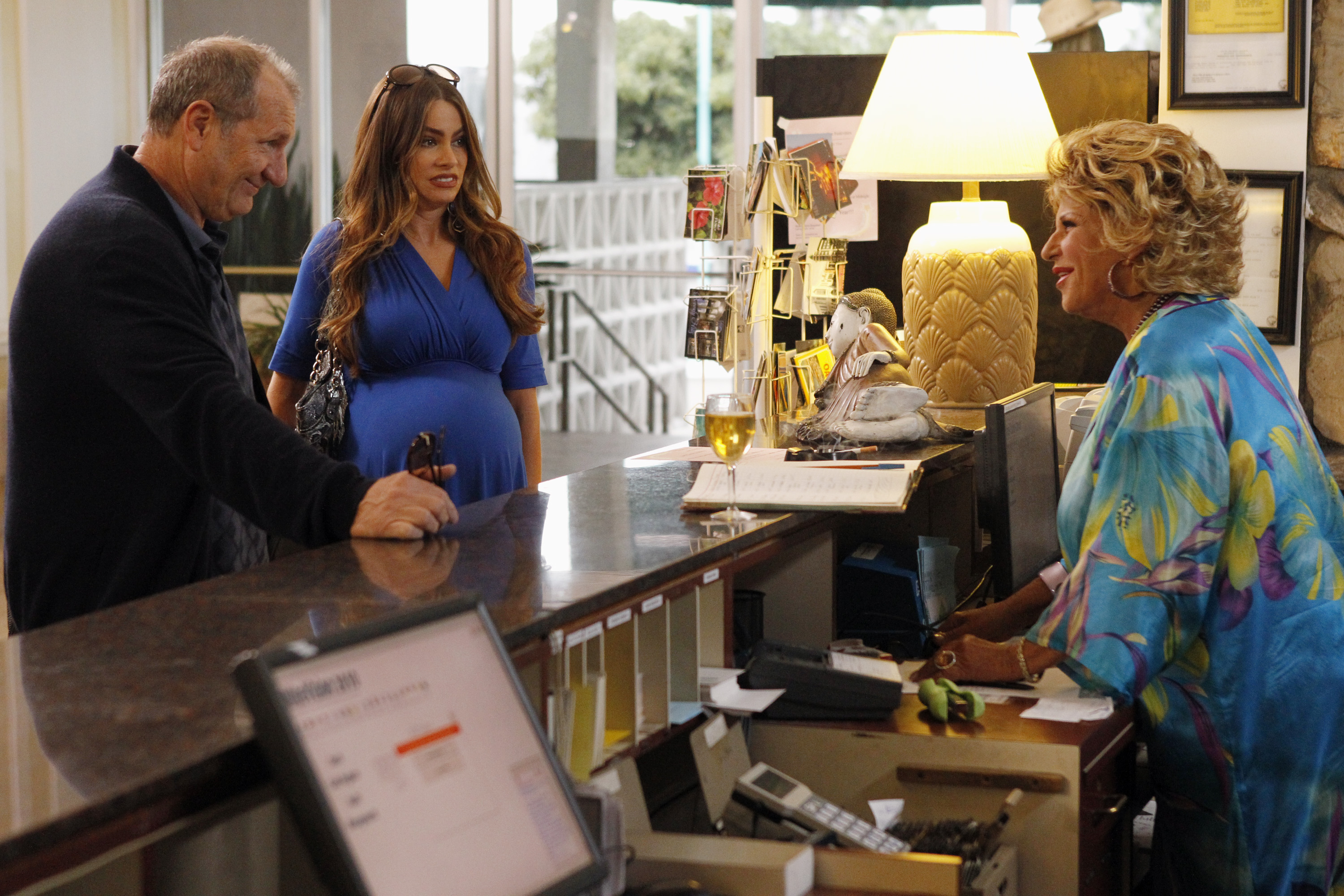 Gloria and Jay of 'Modern Family' celebrated 'New Year's Eve' with other members of the extended family
Gloria shared that she has a New Years' tradition of eating 12 grapes at midnight, one for each month of the year. She makes wishes with each of the grapes.
This tradition worked in the past, she explained, as she credits the grapes to her wonderful life with Jay. Jay, on the other hand, was super excited to spend the holiday at one of his favorite hotels from a few years ago.
Unfortunately, the hotel that this family checked into during the "New Year's Eve" episode of Modern Family wasn't exactly luxury. They didn't have any fresh fruit and Gloria was mad. She was even angrier when she found Jay playing cards with people from the hotel. 
Jay and Gloria got their New Year's Eve grapes thanks to Billy Dee Williams 
One of those people at the hotel was Williams, the actor from Star Wars movies like The Empire Strikes Back and Return of the Jedi. He also appeared in a Batman production and The Lego Batman Movie. Jay was super excited to meet the celebrity, but Gloria didn't care. Seeing the tension, the actor introduced himself as Billy Dee Williams.
"Nice to meet you, I'm Gloria Dee Wife," Gloria replied. She explained that she was angry because she didn't have her grapes to make her wishes. Williams offered for them to go to his house, where he definitely had grapes. 
The couple agreed. After seeing Williams' Rolls Royce Corniche, Gloria shouted, "in my village, if you didn't drive one of these, you couldn't consider yourself a drug lord!"
Billy Dee Williams let Gloria drive the car. More importantly, he was the reason Gloria got her grapes before midnight. The couple and Williams enjoyed their fruit together as the clock struck twelve. 
Gloria shared a few other Colombian traditions with her American family
During the "Undeck the Halls" episode, Gloria and Manny wanted to bring some of their Colombian Christmas traditions to their extended family, even though Jay wasn't super excited about the changes. That included fireworks, buñuelos, and practical jokes that coincided with Christmas.
In another episode, Gloria explained that in Colombia, people believe that the dead are all around the living, guiding and sending support. For Gloria, that meant her grandmother coming to her in dreams. 
ABC's comedy series, Modern Family, is available for streaming on Hulu.